The Ultimate Guide To Legal Intake: Software, Best Practices + Examples
Guide to Legal Intake: Software, Best Practices + Examples
A lot of work goes into building a successful legal practice. Studying the law, paperwork, passing the bar, paperwork, hiring a team, paperwork, managing your staff, paperwork, attracting clients, paperwork, building a case, paperwork. And no matter what type of law you practice, there's one bit of paperwork you simply can't avoid — legal intake. This process covers every aspect of the customer journey, from the moment a prospective client reaches out to your office to the point you take on the case. It's pivotal because it ensures you have a steady flow of clients and revenue for your practice. However, the sad truth is that many law firms struggle with legal intake. Just think that less than 10% of prospective clients speak to a lawyer when they contact a firm… not quite good enough.But that's all about to change today.
We're going to show you how to transform your legal intake from a boring bunch of paperwork into a lean, mean conversion machine that skyrockets your marketing ROI. Let's take your legal intake game to the next level.
3 Ways to Approach Legal Intake at your Law Firm
Have you ever heard of the expression, "there's more than one way to skin a cat?" We couldn't agree more, and we stand firmly by its far less bloody alternative:  There's more than one way to approach legal intake at your law firm.  Jokes about antiquated expressions aside, when it comes to legal intake, you'll want to focus your efforts on one of the following three methods:
Create an internal legal intake process
Outsource to legal intake professionals
Implement cloud-based legal intake software
Create an internal legal intake process
The legal intake process is the first stage of your client-lawyer relationship. And it's kind of a big deal.  After all, who wants to make a poor first impression in an industry where 87% of people seeking legal representation hire the very first lawyer they contact? Yet, despite its importance, many law firms fail to capture critical prospective client information or review suitability and fee structures with new clients.
We can't answer that one, Grumpy cat. It beats us… but what we can do is show you what a good intake process looks like:
Capture contact info
Pre-screen
Conflict check
Initial consultation
Intake questionnaire
Fee agreement
Onboarding
It's simple, it's streamlined, and it reduces the amount of time you waste on non-billable tasks, thereby granting you more time to engage in revenue-increasing work.Which matters a lot when the average lawyer spends only 29% (2.3 hours) of a typical 8-hour workday on billable tasks. That said, no matter how efficient you make your legal intake process, it's going to take time out of your day. And at a certain point, your firm may be better off seeking other avenues to increase your ratio of billable to non-billable hours. And no, we're not talking about adding a couple of billable hours from 7 to 10 PM. We're referring to outsourcing the process to professionals or implementing legal intake software. Let's explore both.
Outsource to legal intake professionals
Gone are the days when your typical small-firm lawyer also had to double as a secretary, accountant, and recordkeeper to stay in business.
Nowadays, attorneys everywhere are turning to legal intake professionals to help them streamline their intake process and take a large chunk of work off their plates. No more burning the midnight oil. Well, not for non-billable tasks, at least. Legal intake professionals generally provide the following services: 
24/7 live call answering

Outbound intake

Bilingual support

Retainer services

Reporting and quality assurance monitoring
And since a solid intake process is a natural extension of your law firm marketing efforts, it only makes sense to hand it over to the professionals. They know exactly how to maximize your marketing efforts, and they can provide round the clock support while you're busy with current clients.
However, it's not all roses.
Your firm will have to pay for this service, and you might not be able to fit the top-quality experience you require into your budget.

By outsourcing the intake process, you lose control over certain aspects of the customer experience. 
If you think your firm could benefit from hiring legal intake professionals, but you're not sure where to start, jump ahead to our section on 3 reputable legal intake firms.  Otherwise, stick with us and learn more about this next legal intake solution. 
Implement cloud-based legal intake software
If you're still relying on sticky notes and Excel spreadsheets to handle client intake, you're doing it wrong.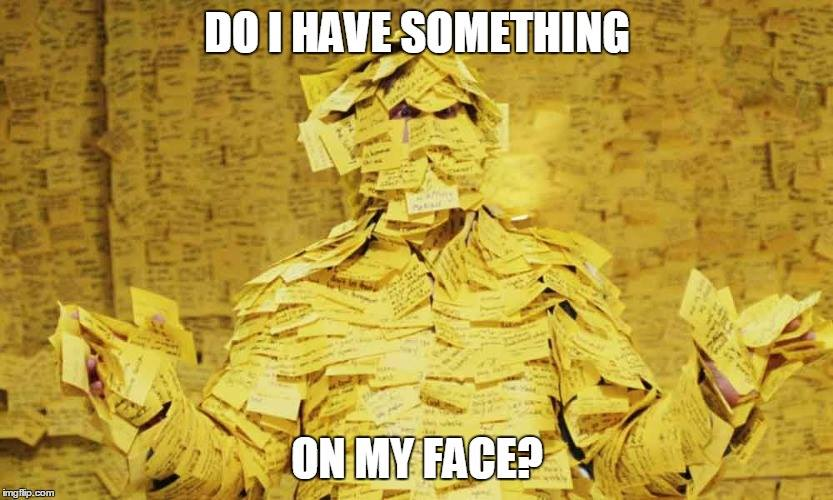 We're lucky enough to be living in the 21 century, where automation is king and legal intake software can save you time, reduce errors, and increase your conversions. With intake software, you can:
Automate the intake journey

Build custom intake forms

Schedule appointments and set reminders

Organize, record, and store client data

Track performance and manage your client pipeline
Nearly 78% of law firms are currently using a CRM to help them keep track of clients, reduce time wasted on non-revenue produce tasks, and increase conversions.  While helpful, remember that legal intake software also incurs additional costs and requires training and maintenance, all of which takes time and effort.  If you're one of the 22% of firms that has yet to adopt legal intake software and you're ready to change that, consider skipping ahead to our discussion of the 3 best legal intake software.  Just remember to scroll back up and read the 8 best practices once you've picked a solution.
Legal Intake Process: 8 Best Practices To Remember 
1. Create a roadmap of the intake process
A wise person once said, "it's hard to create client intake solutions without first knowing the client intake process." Okay, we said that, but it's still pretty wise stuff. Before you start mucking about with your intake process, the first step you should take is to map out the current client journey.  Check out this graphic from the team over at Centerbase for a stripped-down version of what the client journey looks like:
Your roadmap should identify each step of the intake process so that you can identify potential pain points that might emerge along the way.  Once you've created a detailed client journey, you can then tackle each stage one at a time and look for areas where you can optimize procedures and workflows. 
2. Develop a solid pre-screen
There's nothing worse than onboarding a client only to realize that they need legal services your firm can't provide. This is why immigration lawyer marketing is different from environmental lawyer marketing or other legal marketing niches. You want to attract the right type of client to your firm, thereby increasing conversion rates and reducing time wasted on bad leads.  But despite your best efforts, poor leads will still call you, which is why you need a dynamite pre-screen in place to weed these revenue-sucking leads out of your pipeline.
Questions you might consider in your pre-screen include:
Does the client understand what legal action they wish to take and the process involved?

Is the client aware of expectations for legal action and the timeframe required for a resolution?

Has the client consulted with other lawyers? If so, how many, and why are they seeking your services?

Does the client fit the culture of your law firm? Are they someone that you would want to represent?

Is the client aware of your fees, and are they able to pay? 

Does the client's legal problem align with the solutions you provide at your firm?
Document prospective clients' answers accurately and then use a rubric to determine whether or not their case is a good fit for your firm. 
3. Use a virtual receptionist
For every potential lead you chase, there's at least one that walks out the door without you ever knowing they were there. Says who? The research that suggests 35% of calls made by prospective clients are never answered…So don't leave money on the table just because you weren't around to answer the call.  Instead, enlist a virtual receptionist (or chatbot) to help you collect contact information from potential leads and schedule follow-ups to prevent them from slipping through the cracks. 
4. Be sensitive to the needs of your target clients
Lawyers get a bad rap for being cold and unrelatable, but the best attorneys know the value of being sensitive to the needs of their clients.  One way you can get more positive reviews for your law firm and convert more leads is to demonstrate a genuine willingness to meet your clients' needs. Does your practice serve a large Spanish-speaking population? Hire bilingual paralegals and support staff.  Do you represent clients that work late or swing shifts? Consider expanding your contact hours to include late or overnight support. 
Taking the time to create a hospitable, welcoming environment during the intake process goes a long way in establishing trust with your clients and helping you develop a positive reputation in your community. 
5. Track leads using a CRM
As a legal professional, having a holistic view of the details of each case you work makes it much easier to effectively represent your clients.  The same principle is true for your intake process, and there's no better way to view and track your leads than a CRM.
With a CRM built for lawyers, you can:
Collect and store client contact info

Respond faster than your competitors

(N.B.

42% of leads

report waiting 3 or more days to get a response from a law firm)

Score leads

Automate drip campaigns

View KPIs and metrics

Manager your lead pipeline
6. Spend time discussing fees
Some law professionals hesitate to discuss fee structures during the initial consultation. It's a tough conversation, we know. But it's critical to be upfront about your fees during the intake process in order to set clear client expectations and ensure the billing process is transparent.  Otherwise, you risk surprising the client with fees they can't afford, which reduces your revenue and ROI.  It also makes you look like a sketchy lawyer trying to slip in hidden fees. So never forget to review your fee structure, payment methods, or anything else billing-related during the intake process.
P.S. Advertising rules for lawyers already require your firm to be transparent about your fees, so just carry this transparency over into your intake process.
7. Leverage the power of automation
As a lawyer, your day is busy enough without having to spend time worrying about replying to every single lead that reaches out to you. Do yourself a favor and leverage the power of automation to save time, reduce processing errors, and increase revenue. 
You can automate numerous soul-destroying tasks, such as:
Sending appointment reminders

Scheduling follow-ups and consultations

Entering screening data into your CRM or legal intake software

Developing templates for legal agreements

Marketing drip campaigns
To really get the most bang for your buck, consider integrating all your tools into your new or existing CRM for lawyers to make it easier to track and manage leads.
8. Monitor and analyze intake data 
The most successful law firms don't rest on their laurels when things are going well.  They only rest on piles of money like Scrooge McDuck. We joke, we joke, but seriously… The best legal firms continue to innovate and are always looking for better intake solutions that could enhance their existing processes. If you want to stay competitive, you need to continuously monitor and analyze your intake data to identify trends and areas for improvement. A few metrics you should track include:
Number of consultations

Number of new cases

Response rate

Conversion rate

Client acquisition cost
Decent legal intake software, or a CRM for lawyers, can help you stay on top of all this information with nifty dashboards and beautiful graphs. 
Legal Intake Professionals: 3 Reputable Firms in Canada & US 
LEX Reception
LEX Reception offers legal intake support to attorneys throughout the US. They pride themselves on 24/7 support 365 days a year, so you can rest assured there will always be someone available to guide prospective clients through your process. With LEX Reception, you get access to a range of services, including:
Live phone and chat support for clients

Access to a mobile dashboard to review your cases anywhere and anytime

1-click video meetings for virtual client consultations 

Status updates to reflect your availability and ensure you're available to your clients when you need to be

Outbound intake and calling

Bilingual phone and chat support
LEX Reception features 4 different pricing plans:
Starter – 50 minutes for $150/month + $1.95 for extra minutes

Standard – 150 minutes for $300/month + $1.75 for extra minutes

Grow – 300 minutes for $325/month + $1.50 for extra minutes

Premium – 500 minutes for $550/month
Customers rave about their extended service hours and fast and efficient intake processing. That said, the company could update some features, namely the ability to make outgoing calls with your law firm's business number rather than with the Lex business ID number. 
Legal Intake Professionals
As its name implies, Legal Intake Professionals (LIP) offer… well, legal intake solutions. Done. Review over. In all seriousness, LIP has over 20 years of experience offering its services to attorneys throughout the US. They handle over 1,000 calls, chats, and web forms submissions every day, so you know they're well equipped to handle your intake needs. LIP provides you with:
Virtual receptionist services

Custom scripts based upon your firm's intake criteria

24/7 phone and chat support

Bilingual support

Outbound intake 

Legal retainer services
Unlike most other services, LIP charges per call rather than per minute, making it easier to forecast your intake budget. The pricing for LIP's services breaks down as follows:
0-3 calls per week – $37.80/intake

4-9 calls per week – $32.55/intake

10-19 calls per week – $22.05/intake

20-29 calls per week – $19.95/intake

30-39 calls per week – $18.90/intake

40-49 calls per week – $17.85/intake

50-59 calls per week – $16.80/intake

60-79 calls per week – $14.70/intake

80-99 calls per week – $13.65/intake

100-249 calls per week – $12.60/intake

250+ calls per week – $11.55/intake
Lawyers love that LIP offers 24/7 support, and one firm even said that the time saved by outsourcing its intake process allowed them to take on an extra two to four cases per week. Cha-ching! The negative is that, due to the nature of their pricing model, low call volumes are punished with higher pricing — meaning you should probably stick with a per-minute company if you expect a low number of calls. 
Intake Conversion Experts 
Intake Conversion Experts (ICE) offers legal intake, lead conversion, and phone answering services for attorneys across the US. They're also open 24/7, and on top of that, they specialize in both intake and lead follow up solutions.  ICE offers a number of services, including:
Live call and chat answering 

Mass tort campaign retention

Mass tort and personal injury case retention

Lead follow up and retention

Bilingual intake specialists 
Their pricing tiers break down as follows:
100 minutes for $250/month + $2.60 for extra minutes

250 minutes for $550/month + $2.30 for extra minutes

500 minutes for $1,050/month + $2.20 for extra minutes

1,000 minutes for $2,000/month + $2.10 for extra minutes

3,000 minutes for $5,700/month + $2.00 for extra minutes

6,000 minutes for $10,800/month + $1.85 for extra minutes

10,000 minutes for $17,000/month + $1.75 for extra minutes
ICE is a perfect option for mass tort and personal injury lawyers, as these disciplines are their main legal specialties. That being said, it's more expensive than many of its competitors, and they also charge a one-time $400 setup fee. Tread carefully if budget is your primary concern. In Review
Firm
Pros
Cons
Prices starts at

Lex Reception

Fast and efficient intake processing

Simple pricing model

Outbound calls must use Lex Reception's business ID number rather than local ID

50 minutes for $150/month

Legal Intake Professionals

Per call pricing model allows for more empathetic service

Low call volumes incur higher pricing per intake

0-3 calls per week for $37.80/intake

Intake Conversion Experts

Specialists in mass tort and personal injury case retention and follow up 

Price breakpoints only available for larger firms that require a lot of minutes

100 minutes for $250/month
Legal Intake Software: 3 Best Tools To Support Your Law Firm 
Lawmatics
Lawmatics is a CRM for lawyers that's been specially designed to help legal professionals manage their complex client pipelines. We love it because it's a complete legal CRM that allows you to do pretty much everything you can imagine from a single system. There's no need to buy other extensions or platforms because the CRM wasn't made for legal professionals. With Lawmatics, you can:
Organize your client records in a single place

Segment your audience

Create customized digital intake forms

Set up email workflows

Develop document templates

Integrate third-party apps and contact management tools
While it charges a $399 one-time setup charge, you can save 15% by paying yearly for one of Lawmatics 3 pricing tiers:
Lite – 3 users and 10,000 contacts – $169/mo + $42/additional user

Pro – 3 users and 15,000 contacts – $212/mo + $50/additional user

Enterprise – 10 users and unlimited contacts – pricing varies
The Lite version gives you access to appointment scheduling, custom forms, SMS messaging, document automation, and basic custom reporting. You'll want to upgrade to the Pro version to unlock email marketing campaigns, ROI analysis, and site tracking. 
Clio
Used and trusted by over 150,000 legal professionals, Clio is the go-to CRM option if you're looking to make it easy as pie to navigate your intake process. With Clio, you can:
Share personalized intake forms

Automate appointment and consultation scheduling

Complete retainers and legal documents with e-signatures

Process online payments

Automate intake documents and email reminders
Clio doesn't charge a start-up fee and requires no upfront commitment for any of its 5 pricing tiers. Making it a pretty sweet deal. The breakdown for billing annually is as follows:
Starter – $39/user/month 

Boutique – $59/user/month

Elite – $99/user/month

Suite – $125/user/month

Enterprise – pricing varies
The Starter plan automates time tracking, reporting, and scheduling, as well as featuring billing and basic reporting. You'll want to upgrade to Boutique to access custom fields and e-signature, and Elite to get advanced reporting and tasks, live training, and priority support. For access to everything Clio's CRM has to offer, including intake forms, email automation, and account setup, opt for Clio Suite to really manage and grow your law firm. 
HubSpot
What's better than paying money for software? You guessed it, not paying money for software. And that's why HubSpot's CRM is on this list.
In addition to offering a free version of its CRM, it also equips you with a slew of features that allow you to tailor its generic software into a system that's perfect for managing and automating your legal intake at your firm. 
It'll take a bit of effort, but if you're on a tight budget, it's an excellent choice. HubSpot CRM features:
Automated scheduling, follow-ups, and reminders
Customized intake sequences with client segmentation
Inbound call recordings and live chatbots
ROI and revenue reporting
HubSpot's pricing varies wildly depending on the solutions and integrations you're looking for, but it ranges from $0 for the free version to $3200/month for an enterprise-level system.
In Review
Software
What It Automates
Pricing starts at
Lawmatics

Document templates
Audience segmentation
Digital intake forms

$169/month for 3 users
Clio

E-signature for retainers and legal documents
Intake documents and email reminders
Appointment and consultation scheduling

$39/user/month
HubSpot

Personalized marketing and drip campaigns
Intake sequences and audience segmentation
Analytics and advanced reporting

$0/month
Conclusion: Attract More Clients With Digital Marketing for Law Firms
Creating an efficient legal intake process is critical to ensuring your law firm's financial health and long-term success. Skimp on your legal intake, and you could be in for a rude awakening. Like neighbors banging on your door at 3 AM to ask for your last cup of coffee kind of rude. So don't risk it — put the eight best practices we covered today into good use (yes, all of them), and consider investing in legal intake professionals and CRM software. It's worth it. And if you need a helping hand — with streamlining your online legal intake or with your SEO or with whatever other digital marketing problem — we're here, only a click away In the meantime, check out the rest of our blog to uncover even more tips and tricks about legal marketing.