Dental SEO
SEO for Dentists - Attract new visitors, and convert them into clients.
Dental SEO
Toronto Based, Canada Bound
Dental SEO also commonly called SEO for dentists, helps prospective patients using Google, Bing, or any other search engine to find a local dentist.
SEO improves your overall search engine visibility and strengthens other aspects of your marketing strategy. When combined with a beautiful website and solid social media plan, SEO also increases conversations, grows your clientele, and increases revenue. This article provides an overview of how dental SEO works and the best practices associated with SEO for dentists.
Get Started
We

Deliver

. Don't Take Our Word For It.

Just Ask Our Clients
Full-Service Dental SEO Company in Toronto
The dNOVO Group is a leading full-service dental marketing firm dedicated to helping dentists grow their practice, increase brand recognition, and boost their online reputation.
We deliver effective and focused marketing results by implementing proven SEO strategies that keep you at the top of your market. Our dental SEO marketing plans touch on every aspect of your practice and include:
Mobile-friendly dental website design
Dental content development (includes page content, blogs, and videos)
Social media marketing
Paid search marketing
In today's digital marketplace, dental offices have to use next-generation marketing technologies to attract more patients and remain profitable.
See Our Portfolio
Profitable Dental SEO Campaigns
We develop and execute profitable SEO campaigns after assessing user search habits like:
The search terms they use the most when looking for a dental services
Questions that they regularly ask about the services you offer, such as restorative and cosmetic dentistry
The various phrases they use to describe the same dental procedure, such as 'tooth whitening' vs. 'teeth whitening'
By leveraging the search terms that dental patients actually use, dNOVO Group can not only increase your office's visibility in the search results but help you get noticed by the patients you're looking for. In today's digital marketplace, dental offices have to use next-generation marketing technologies to attract more patients and remain profitable.
Get Started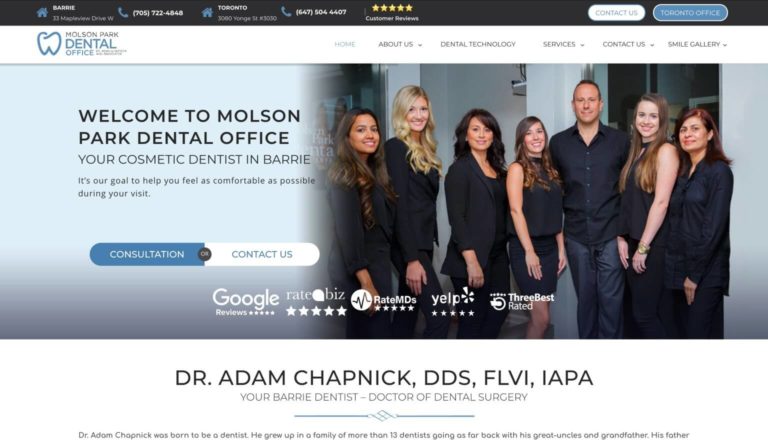 Best Dental SEO Practices
Before rolling your sleeves up and diving in, though, it is a good idea to conduct some basic analysis of your practice in order to identify the direction your brand will ultimately follow.
This can be done with a simple SWOT analysis i.e. Strengths, Weaknesses, Opportunities and Threats. We recommend that, before reading any further, you write down at least 3 things under each heading.
Above is a physical representation of how you can leverage your strengths and opportunities, shore up weaknesses, and defend against threats to reinforce your business. This should be a vital part of your marketing strategy. You can do a SWOT analysis on other dental clinics too i.e. your competitors, to see how you can differentiate yourself from the local market.
Examples may include certain procedures that you perform but other clinics do not to better cater to a specific type of clientele. Or perhaps you have a better customer service than one of your competitors. While your dental clinic may enjoy these advantages, you might be having difficulty following up due to the highly competitive geographical market in your area, leading to lost business opportuntites.
SEO for Dental Practices
SEO is an art and a science with the final goal of being found online.
People type what they're looking for into search engines and within seconds, you see thousands or millions of answers to that question. It takes Google literally 0.77 seconds to search for 'dentists near me'. And that is where you want to show up; preferably on the first page of the Search Engine Results Pages (SERP).
The purpose of SEO is to optimize your website to provide search engines with the best answer, which in theory, should push your website to the top of the search engine page results.
You'll see paid ads at the top of the SERPs. The links under them are the organic search results. In this section, we'll talk about how you can optimize your website to improve your organic search ranking.
Website Speed
The amount of time it takes for your website to load is a big deal. It's an even bigger deal for smartphone users. This is true for all websites, but even more so for dentists.
Google suggests that a webpage should load in under 3 seconds; most websites aren't even close.
To check yours, you can use Google's Page Speed Test. It shows how fast your page loads for desktop and mobile devices. Mobile users are notoriously impatient and this is equally important for dental practices.
When patients have an emergency – severe toothache, abscess or a lost tooth – they need an immediate response. They get on the phone and search for help and a website that is slow to load is often ignored.
For example, on average a 5 second load time increases the chances of a user leaving the page without performing any actions by 90%.
Common Problems That Lead to Slow Loading
Large image files are one of the most common problems. Compress the image files to load faster. The ideal file size is under 300k and in a jpeg format. If you have a WordPress website, some plugins can help you optimize images. You can also go to GT Metrix to see which image is too big, along with giving you a link to the optimized version.
CSS files, JavaScript and HTML come together to create the user-interface.The file format is people-friendly. To help them load faster, you can minify the files. When you minify, you remove everything the browser doesn't need, leaving behind a cleaner, faster and more efficient code. Humans won't even know the difference!
By using a free application called GZip, you can compress CSS, JavaScript and HTML files over 150 bytes. GZIP can reduce your load speed by more than half. It's considered a best practice and most hosting providers offer it.
Consider a Content Delivery Network (CDN) if you have more than one office location. A CDN is a network of servers in different locations. When a user accesses your site, they deliver the pages from the closest server location.
Website Structure
SEO helps visitors find your website, but once they're there, what makes them stay?
Your website visitors will take only a few seconds to determine if your practice meets their needs; 8 seconds, If you're looking for an estimate.
Therefore, you must make your website engaging for your patients. Some questions you need to ask yourself include:
Why are they looking for a dentist?
What service do they need?
Can your website cater to them?
Does it include what you can do? What services you can perform?
Is it easy or hard for them to navigate through your site?
Your website needs to let them know they're in the right place. See our home page and how it invites people who need help? Your website should do the same for new patients. They need to feel confident that you are the right dentist for them. Make note of any awards, credentials and associations. Include references to local civic organizations and charitable organizations you might be a part of. The Better Business Bureau, for example, is a very credible association to increase trust in your brand and help convey trust to the visitors of the website.
To make the place feel more 'homey', we recommend adding a few pictures of your office or, better yet, upload a welcome video on your homepage. Make sure the services you offer are easily found, along with payment methods, and let them know if you're available after hours. Aside from that, a clickable phone number should be prominent.
A blog page will go far in not just welcoming people who need information but also help you significantly in your SEO ventures. Incorporate a page and link it to your menu. Your staff can showcase their expertise by posting recent industry related articles. If you don't have time to do the writing, hire a freelancer and provide a list of topics. Make sure the articles are informative and well-written as this will have a direct bearing on your credibility.
Organic SEO Strategy for Dentists
Design your organic SEO strategy on how prospective patients look for a dentist. Understanding how people search and what they're searching is the first step to improve your search engine positions.

Keywords
Keywords, perhaps the backbone of any SEO venture, are the words used in a search query. You can use the ones that are specific to dentists in general, not only your practice. Most of your competitors will use similar keywords to yours but make sure you also add location specific keywords to help your potential clients find you easily. Start by making a list of the words that are related to the services you provide and combine it with your location, for instance "cavity removal + your area/city". Some potential keywords you can use are as follows:
Pediatric Dentist
Dental Braces
Ceramic braces
Lingual braces
Invisalign
Cavity Removal
Implant Cost
Oral Surgeon
Dental Clinic
Teeth Whitening
Add your location to keywords to improve your local SEO – "Toronto's Newest Dental Clinic" or "Oral Surgeon in Chicago." SEO guru Neal Patel has a great free tool to help find keywords called Ubersuggest.
Check Search Volume
Google has a keyword planner that you can use to find keywords. But they no longer publicize keyword search volume to anyone except AdWords customers.
On Ubersuggest, you can get data on the selected keywords. Besides monthly search volume, it shows you how hard it is to rank for that particular keyword. The site gives you ratios for organic search and the cost for pay per click advertisements.
It's all free – all you do is sign up for an account.
Google It!
Once you have your best keywords, Google them to see what websites and suggestions come up. See which dentists are paying for ads and which show up in organic search. Check out the top 5 organic returns.
Look at the structure of their site, their navigation menu. Check the content – do they have a blog? What kind of content are they publishing? What's the word count on the page?
Now go back to Ubersuggest to look at stats for what it takes to rank for those spots. It gives you a goal to work toward.
Create a Sitemap
Sitemaps help search engine bots crawl your website, presenting them with a a hierarchy of all the pages on your site.
Keyword sitemaps help you stay focused on building SEO. Use a spreadsheet to capture and organize your data. Create a column for your keywords, and then a column for where they're used. To keep it simple, start with the pages that use the keyword in the title or URL.
Leave a blank column for ranking information to see where you can improve. Remember if you change the titles or URLs of existing pages, you need to add redirects from the old page. If you do not, the search engine will still index the old page and since it has a new URL, it will give a 404 error that the page could not be found. This is bad for SEO.
Content for Dental Websites
Google likes content.

To be specific, Google likes content that answers a search query in the best way possible. People looking for dentists want information about dental procedures and oral health. The content you have on your website should meet both objectives.
The easiest way to add quality content that educates, informs and builds trust is by writing a blog. If you're not sure what to write about, use Google Trends to see what topics people are searching on. You can narrow the trend down to your location too.
If you want to try something new, here are a couple of keyword research tools you can try:
Buzzsumo offers a free trial and then a $99 annual plan.
AnswerThePublic is 100% free. They note that of the 300 billion daily Google searches, 20% are never seen before queries. You can research keywords here too.
Dentistry videos make for great content. Post them on YouTube, Facebook or Instagram to build exposure for your practice and increase traffic to your website. Keep them short and relevant to your practice. A pediatric dentist, for example, might do a kids' video on how to brush your teeth. A sedation dentist might discuss how they help patients overcome their fears.
Embed the video on your post and transcribe the text under it.
Word Count Counts
Some of the pages that rank in the top five spots in Google SERPs are 2000+ words long. Surprised? Word count is important for professionals like dentists, however, healthcare topics are more complex. The assumption is that a health topic will require a thorough explanation, which will need a longer article.
The quality of your content helps your website build authority and increase traffic. When your content has value, it's shareable. Content that's shared by social media users expands your outreach. Add images or charts to make your content more appealing.
Shareable infographics are a great way to improve your SEO.
Check the Competition
Always keep an eye on the content your competitors are producing. Never copy their content directly, but take the topic to the next level. Write a better, more insightful and engaging article about the same procedure. Do not be shy about using visuals. Make your pages shine.
Your dental practice is local, but dentistry is national. Don't be afraid to look at articles from dentists outside your area for good ideas. Keep an eye out on what's shared on social media too.
On-Page SEO
How Google sees your website and how prospective customers see your website are two entirely different things. For your website to work, you need to please them both.

Include Meta Description
A meta description is descriptive text on your website that's seen by search engines. It's an excerpt that shows up in the SERPs. You can include a meta description for each page on your site.
Meta description snippets should be less than 160 characters – not words, characters.
This would be an example: "Dr. Jones DDS dentist office is accepting new patients in City Name. Cleanings, Crowns, Fillings, and Implants. Sedation Dentistry our specialty! Call 999-555-1234 to schedule."
Title Tags
The title tag on your website tells a search engine what your site is about. It should be less than 50 characters long or it can get truncated. Your title tag will appear in your site's SERPs. Here's an example for www.jonepediatricdentist.com. Their title tag might be: Jones Pediatric Dentistry: Baby Teeth Are Our Business.
The URLs themselves need to be as short and crisp as possible. Never use underscores or dashes. Sample URLs look like this: jonespediatricdentist.com/braces or jonespediatricdentist.com/FAQ. A simple structure is SEO friendly and helps prospective patients see what you offer.
Alt Text for Images
The bots that index your site for search engines are blind. Where a customer sees a picture, a bot sees blank space. Adding descriptive text to your image improves your SEO. Alt-text stands for alternative text. It also helps improve user experience for visually-impaired people visiting your website.
Adding Links
Adding internal links – where one page/post has a link to another – can be helpful to improve your SEO. If you do a blog post on braces, you might add a text link to financing information that can help them in figuring out how to pay for them. Don't force it but make logical connections that help your customer.
Off-Page SEO
You can build traffic to your site by developing the tools of off-page SEO.

Off-page SEO is how you engage with other sites on the internet.
Backlinks
A backlink is when another site links back to yours. A backlink contributes to your site's authority. The more you have, the better off you are. Keep in mind that some backlinks are worth more than others.
There are tools to run a backlink audit that compares your site to your competitors. Start by using a tool like SEO, SpyGlass or SEMRush. SEO Spyglass offers a free account with limited capabilities. SEMRush has no free plan but a tiered pricing structure.
Put your domain in the search box. It will show you how many backlinks you have and from how many sources. Next, do the same thing with the websites of your three biggest competitors. How does your site stack up against theirs? See what backlinks those sites have in common. If you don't have a backlink from the site, see if you can reach out and get one. This means reaching out to the moderators of the website and either paying, contributing or trading links in order to secure a backlink from their respective website.
Check Your Citations
A citation is the information about your practice in an online listing. It is important to keep the information and details about your practice in all citations consistent, since this solidifies your authority on Google Local Listings. When your Name, Address, Phone number (NAP) aren't the same, it negatively affects the local listing results (google my business). In 2019, NAP inconsistency was the #2 reason for lower SEO rankings, according to Moz.
If you've moved your office or changed your phone number, some citations might show the old address or number. Search engines can get confused. The more NAP variations you have online, the less credible you look to them.
If your name is Dr. Jones Dentistry on one list, but Jones DDS LLC on another, then this will also create an issue for search engines. Review aggregators like Yelp or Manta might have you listed without your knowledge. Depending on the source of their data, there could be inconsistencies.
The first step is to find all your citations and the second is to fix them. Use this free tool to find your citations. Moz will check your local listings in most search engines. Find, update or remove inconsistencies with third-party services like YEXT.
Make sure you set a standard for how you complete citations. If you do make changes, make updates to your listings too.
Guest Blogging
Every blog on the internet needs content. Most blogs allow guest posts, particularly from experts. Guest blog posts on credible sites will increase your outreach to prospective patients.
Here's a link to dental sites that accepted guest posts in 2019. It's global so choose the best options for your practice. Go to the blog's site and see what kind of submissions they want. When you complete your author bio, include a link to your site to encourage potential clients to check out your services and reach out to you.
Local SEO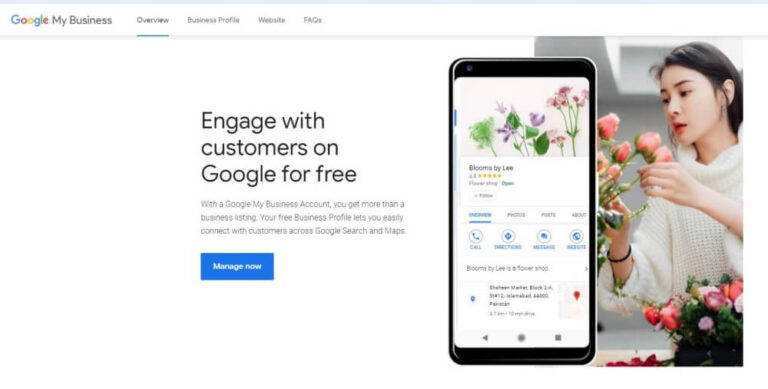 Google Verified Business
If you have not verified your location with Google My Business, you need to get it done ASAP. It's a simple process. You can set up your registration here. Once you complete your account, you will receive a postcard at your office address. The post card will have a PIN which you need to enter into your Google listing to verify it.
Now when people Google your website or business, they will get a sidebar with information. Your location, operating hours and phone numbers will be clearly displayed under your business name. They will also be able to see your Google reviews, directions and even times when traffic is heavy at your office. A generic search like "dentist near me" near your location, might end you up in a Google 3 pack if you optimize your Goolge listing.
Pro-Tip: Adding pictures to your GMB listing will get 42% more clicks for directions.
Local Directories for Dentists
There are plenty of free registries to list your practice. Try those first before you pay for listings on sites like Angie's List.
These are the must-have registries for dentists:
The other dentists in your practice area will most likely be listed there too. Sign up but look for ways to differentiate yourself in local search.
Consider these listings too:
Yelp: Yelp gets over 178M visitors per month. Set up a business account to build your local audience (Yelp handles Bing Local – another reason to get your account up and running).
Better Business Bureau: You don't have to be an accredited member of the BBB to get listed. Consumers consider the BBB to be a very credible resource.
eLocal: Guests search for services by zip code – this is all about local merchants. Dentists are one of the most popular pages on the site.
Foursquare: Foursquare is a mobile app with 55 million daily users. In the U.S., the largest user group is between the ages of 18 and 26. These young adults are prime targets for new dentists seeking patients.
Keep an active list of link sites that include customer reviews, so you can keep track of feedback.
SEO Strategies
Your objective is to use SEO best practices while finding ways to differentiate your dental practice. Here are some suggestions.

Emergency Keywords
If your practice offers emergency services, it can be a big factor in attracting potential patients. Start by adding a specific page for emergencies: www.jonesdentalpractice/emergencydentist.
Emergency keywords might include wisdom tooth, broken crown, or cracked tooth repair. Look at your records to find which treatments are performed most frequently. Incorporate them into your keywords.
The emergency services phone number should be prominent and click-to-call. Make it easy for them to find you, contact you and get a response.
Content Marketing
The content you produce gives people a reason to come back to your website. Newly written blog posts can provide educational content that patients want to read.
Use your content to build a mailing list. Send out weekly newsletters with links to your posts and relevant news. Give tips on taking care of your teeth or avoiding gum disease.
Focus on families, seniors, or kids, depending on your practice. Add social media share buttons for people to re-post your content on their social media.
An FAQ is also a great way to provide current and potential patients with quick information they might need regarding your practice and services. Try using long-tail keyword searches for the questions:
How much do dental implants cost?
What is gum disease?
How often should you go to the dentist?
At what age should children go to the dentist?
What is a root canal?
The goal is two-fold. Increase traffic to your site and create value-added content to attract new patients.
You can further use social media to share your posts and promote your content on respective platforms. This type of engagement does well both, for SEO and branding at the same time.
Optimize for Mobile
Mobile devices represent 80% of internet searches. In the US, 63% of people use Google through their mobile devices, most likely a smart phone.
If that isn't enough to convince you, then surely this will be – Google will ding your SEO if your mobile performance is poor.
Your website also needs to be responsive to different screen sizes. You want it to look as good on your cellphone as it does on your tablet or laptop. Most important of all – it needs to load fast or customers will go elsewhere.
Analyze Your Backlink Profile
Ahrefs offers a great tool for analyzing your own backlinks profile (they aren't free but for all the great services you receive, they're very affordable).
They show all your backlinks and sources which you can compare to your competitors as well. This will help you determine where you want to improve. You can see where your backlinks are coming from along with a chart on the number of referrals.
You can also spot any spammy links (WE SELL VIAGRA!!!) that snuck in under the wire. The reports will help you see where and how to improve your standing and leverage the best backlinks.
In Closing – Measuring Results
Web technology is very measurable. It's great to be found, but that's only the first part of the process.

Users can just as easily leave your web page if they cannot connect to the content they discovered. This would increase the so called "bounce rate" and even effect negatively your SEO. Analytics have built-in metrics to help you see what's working and what's not. When someone comes to your website, you can see where they went, what they read, and how long they stayed.
You can analyze your visitors demographics, count and track goal conversions. Overall Google Analytics is an excellent tool to see how your website is performing. Adding analytics to your website is simple. Google offers a free analytic account tied to a Gmail account. For another source, Open Web Analytics is a free analytic alternative.
Where and How to Advertise Your Dental Clinic
Facebook Ads for Dentists
Facebook has a massive audience of dedicated users for dentists to access. Facebook pinpoints prospects for your practice with unerring accuracy. You can target by zip code, look for people with or without kids, older adults or different income groups. The platform further allows you to target your audience by interest groups and likes.
Facebook campaigns average out at 9% engagement.
When you create ad campaigns on Facebook, you have four placement options. Choose from the News Feed, Facebook Messenger, Instagram and the Audience Network.
But before you get into it, you should consider whether you have the right tool for the task at hand. You need the right hammerhead to hammer the nail. Think about it; what if you gave a carpenter a goldsmith's hammer? What if the goldsmith had the carpenter's hammer? Would anyone benefit from the arrangement?
Similarly, Facebook ad campaigns focus on one of three objectives:
Awareness: Introduce your practice to as many local clients as possible
Consideration: Provide more information or education to people who know you. This is a good opportunity for storytelling
Conversion: The goal is a phone call or a scheduled appointment.
Furthermore there are different types of ads that coincide with each of the objectives.
Video Ads
Facebook might not be the best video marketing platform, but it is the next best thing, nonetheless. In 2019, it was anounced that Facebook had over 100 million hours worth of videos watched every day! But most of them, around 85% actually, watch these videos with their sound off.
These ads let you show off your dental practice, sepecial services, and so much more, while being much easier to consume. If you're making a video, try to include subtitles and make sure people can understand it without sound too. And keep it short; 15-30 seconds at most.
Limitations
Text in ad copy: 90 characters
Aspect ratio: 16:9 to 9:16
File size: 4 GB max
Looping/GIFs: Available
Length: Up to 120 minutes
Carousel
Carousels give up to 10 times better results as compared to traditional ads on Facebook.
These ads display three product images within an ad space, thus taking up less space on mobile or desktop, and appear just below the status update bar. These are designed to have three core benefits:
Generate traffic
Better conversion rates
Improved marketing results.
Each item requires a title, description and link.
However, these types of ads have performed best for people marketing products, rather than those selling services.
Limitations
Image size: 1080 x 1080 or 600 x 600
Text in ad copy: 90 characters
Headline text: 25 characters
Link description and text: 30 characters
Boosted Posts
These are normal posts that you can have "boosted" to amplify its reach. This is an easy way to expose your content to more audience and give people a chance to learn more about your page.
These posts look just like ordinary posts, except they have "sponsored" written on top of them.
Limitations
Image size: 1200 x 628
Text in ad copy: Unlimited
Headline text: 25 characters
Link description and text: 30 characters
Link Click Ads
These ads show up in the form of pictures that act as buttons that will divert traffic directly to your page. These are a great way of measuring the number of clicks you get and the interest people are showing in your ads.
The ease of following these ads means that you get a better clickthrough rate for your dental practice.
Limitations
Image size: 1200 x 628
Text in ad copy: 90 characters
Headline text: 25 characters
Link description and text: 30 characters
Canvas Ads
These ads are literal 'canvases' that help you tell a compelling story using all Facebook has to offer. You can use engaging videos, photos, GIFs, written content, carousels, and more. They won't just be seeing an ad or a story; they'll be a part of it.
Limitations
Image size: 1200 x 628
Text in ad copy: 90 characters
Headline text: 45 characters
Dynamic Ads
These ads, albeit exprensive, provide you with an excellent way of showcasing your dental practice to potential customers. They change based on what the visitor prefers, and depending on their past behaviour. Facebook shows them their preferred ad type.
Limitations:
Image size: 1200 x 628 or 600 x 600
Text in ad copy: 90 characters
Headline text: 25 characters
Collection Ads
These ads are designed to enhance discovery of your dental practice's services without having to leave Facebook. As people click on your collection, they can see different ads and find details about the services they require. These ads are much faster and enhance user experience.
Lead Generation Ads
Lead generation ads can introduce your dental practice. These ads are broadcasted to as many relevant people as possible. Great lead ads with strong images, carousels or videos can attract people's attention. Facebook makes it easy to create them. "
Lead ads must also include a call to action. You can either have people sign up for a newsletter, book an appointment or RSVP to an event. Lead ads on Facebook are very strong on mobile phones, which can boost your engagement way above average. Here are some examples of excellent lead ads on Facebook.
Location Ads
These are ad campaigns on Facebook that drive traffic to your location. These can convert well on the mobile Messenger App. Use them to highlight emergency services and after-hours appointments.
If you're opening up a new office, use these campaigns to have an open house or holiday party. When you sponsor community events or fundraisers, these campaigns provide a nice local boost.
Facebook Remarketing
The Facebook Pixel is one of the most sophisticated targeting tools of this platform. It's a snippet of code added to your website that tracks information on who's visiting your site. If that visitor is also on Facebook, the pixel captures the connection.
People who find your website rarely commit on their first visit as the internet gives them hundreds of options to choose from. The beauty of the Facebook Pixel is that the visitors may leave, but they aren't forgotten.
They'll get a subtle nudge to reconsider when they see your ad on Facebook. It's very effective when used with a promotion.
For example, place the pixel code on the teeth whitening services page. You run an ad or a special for teeth whitening with a clickable link. A person who visited that page but didn't schedule an appointment will soon see the ad on their feed, which might encnourage them to reconsider.
The pixel tracks conversions which helps improve your ad quality, also helps grow your list of prospective customers. The pixel is easy to create and easy to add to your website.
Instagram
Anytime you place an ad on Facebook, you have the option to run it on Instagram as well. Instagram is the favorite platform for younger and more affluent users. For cosmetic dentists or pediatric dentists, it could offer a lot of opportunities. Like any other platform, you can track ad performance and adjust the content accordingly to make it more appealing and relevant to your target audience.
YouTube
YouTube ads are another effective way of reaching potential patients.
You get to decide what action you want them to take when they see your ad on YouTube, like heading to your website to view your services or heading to your YourTube channel and watching more videos that can spread awareness about your practice.
You can also decide your target audience on the basis of their interests, location and more such options. Your ad will appear next to or before the related video or appear in search results. The analytics tool can help you determine who is looking at your ads and how they are responding to them.
Google Ads for Dental Offices
Google Ads are displayed at the top of organic SERPs. If your site is sitting in the dead zone – the second page of Google – then an ad is a quick fix to get on the first page.
Google AdWords is the tool you need to get started. It's where you choose the type of ad you want to place and set your budget. Like Facebook, there are no budget overruns. Once your budget is gone, the ads stop until you add more money.
Call Only Ads
These ads only display on mobile devices that make phone calls. They are high targets for any business that schedules appointments over the phone. Dentists who are accepting new patients will make good use of these ads.
The clickable link in these ads is for a phone call. They also include a simple CTA ("Dr. Jones Dental Practice is accepting new patients for a limited time. Call to schedule.") and a link to your website. Track the ROI of the ad by the uptick in calls to your office.
These ads tend to have a higher CPC because the click itself is a conversion. The patient calls to book an appointment.
Google Lead Forms
Google is currently building their capabilities for lead generation ads. The ads would follow a similar model as Facebook. Clients will be able to sign up for newsletters, join a webinar or take part in an event. This feature is currently only available in BETA.
Location Extensions
A location extension is exactly what it sounds like – they display your location on a map. They give your ad better visibility and prominence on the SERPs. The extensions are add-ons. According to Google, extensions boost an ad's click-through rate.
Extensions are free to use but need to be enabled.
Link your Google My Business (GMB) account to Google AdWords. In the ad account, you can enable the location extension that pulls from your GMB data. If you have more than one office location, make sure that they are both listed in your GMB.
Set up your ads to target local users within a set radius i.e. 20 miles from the office address. Your ads display a clickable Google Map that customers can use to get directions.
These ads target mobile users. Dentists that offer emergency services can use location ads to their advantage. Make sure your ad references emergency appointments or after hours scheduling.
Google Remarketing, Retargeting and Display Ads
Google's remarketing options include multiple ways to remind customers of your services.
As with Facebook, you add snippets of code to pages on your website.
When a visitor enters your website, they catch cookies on their browser. Once they leave, you are able to show them different ads when they visit other websites.
Google remarketing has a strong impact on conversion. They target people who are already familiar with your practice but didn't necessarily convert into a lead. They see your ads as they move around online.
Another way of showing banners to your potential clients is done through display ads that you see on high authority websites. The Google Display Network reaches 92% of internet users and includes sites like CNN, LinkedIn, Youtube, and millions of others. You can manually select which specific websites or categories of websites you want to show your ads on and then advertise your services there. This is not nearly as efficient as remarketing due to vague targeting but is still an option for a larger practice with high-end branding in mind.
Search engine ads are the ones you see in the SERPs. Remarketing Lists for Search Ads (RLSA) build a customer list based on keywords. When a customer searches on that word, your ad will display.
The more traffic on your site, the more options you can try. Test different offers or promotions based on how your visitors move through the site. Use your remarketing list to see what appeals to each demographic.
Strategy Tip
While a Google Ad campaign is a quick fix for hitting the front page on SERPs and to get visits and leads from potential clients, there are other benefits to it.
Combining organic SEO with well-written, retargeted ads boosts your digital presence. Connect your GMB and AdWords accounts and enable location and service extensions. Make sure the phone number is clickable on your website, and link your location. Now all the paid visitors will see a larger ad appear with an option to visit your location and give you a call. Furthermore, they will then be retargeted once they leave through ads that will follow them throughout the web.
Other Remarketing Platforms
Many companies offer remarketing services that are outside Google's Network. Here are a few we recommend investigating:
AdRoll
AdRoll has a huge reach. They partner with Google and Facebook, but also with Bing, Instagram, Twitter and Yahoo. That covers roughly 95% of the traffic on the internet.
Their pricing model is Cost Per Thousand Impressions (CPM). Impressions are not clicks – they are the amount of times your ad is displayed to a website visitor. You're charged whether they interact with the ad or not.
AdRoll has a great customer interface that's easy to use. Your initial investment is very affordable. As your spending increases, you qualify for online and phone support.
GeoBid
GeoBid has a display network of over 2 million websites including Yahoo, LinkedIn and MSN. You can set up and manage your campaigns with the self-service dashboard. They can build ads for you, including interactive display ads.
They charge $4.00 per day for self-serve ad campaigns and $8.00 per day for managed campaigns. They encourage customers to schedule an online demo.
Retargeter
What we like about this platform is how they segment their services. They offer several retargeting options. We particularly like the retargeting from your CRM. They offer contextual marketing to leverage the placement for your audience.
Their platform offers different models for managing your campaign. One intriguing option is Creating Your Own Algorithm. It lets you incorporate the insights and data specific to your audience.
Retargeter is very focused on data science. As a result, it does not come cheap. Though there is no pricing on their website, reviewers put the price at $1500 per month.
Perfect Audience
This platform offers standard retargeting tools, along with some other interesting sources many other platforms don't offer. They include Shopify and HubSpot accounts, along with Facebook and Twitter.
Perfect Audience retargets users across different devices. It's a powerful feature. Almost everyone uses more than one device to get online. They start at home on a desktop and finish up on their smartphone. Perfect Audience links user identity with all their devices.
Perfect Audience uses a CPM model for pricing and offers a free trial so you can see if it's worth the price.
Waze Ads
Waze is an app for driving directions, owned by Google.
Waze is an app for driving directions, owned by Google. Waze has over 130 million active monthly users, with 30 million in the US. Drivers who use the Waze app can share traffic accidents, speed traps and road closures.
Advertising on Waze is about as local as it can get. There are 3 types of WAZE ads, all mobile:
Pin ad: These drop a pin in the map when the driver is close to your location
Search Ad: These ads include a map and business location pin in the SERPs
Zero Speed Ad: This ad pops your business location and pin when the car stops.
Waze Ads are excellent opportunities for new dentists or dentists with new locations. These ads show drivers with a regular route how close they are to your office. They might not have known how convenient a trip to the dentist could be.
People who see Waze ads are in the car, making them a perfect buyer for dentists who offer emergency services. Get more information on services and pricing here.
Dental Marketing Strategies
The secret to a marketing strategy is knowing how to get the best returns based on the resources you have. The first thing is to figure out your marketing budget. You can't spend wisely if you don't know how much you've got to spend. If your practice is new or doesn't have much revenue, start by doing free things. Work on your organic SEO, engage using social media platforms, or start a blog. Social media can be very cost-effective. Remember, you don't need to be everywhere. You only need to be where your patients are.
Best Social Media Platforms for Dental Marketing
When it comes to choosing a dental clinic to visit, people often do their due diligence before commiting to one. Dentistry is a personal enough service as it is, which is often associated with high cost, anxiety and stress. Referrals and associations often help ease this decision making process and what better way to achieve that than through social media! People are able to see if any of their friends or acquintances has liked a specific practice, or perhaps there is a local clinic that makes just the right marketing message to encourage initial contact.
Facebook
This is a must-have platform for dentists. Patients can leave reviews (which prospective patients can check), you can do surveys, promotions, hold events, and post images and videos to educate potential clients about the services you offer. One thing to note – social media users don't want to see a constant stream of promotions. They like interesting content. Put an excerpt and image from your blog posts and drive traffic to your website. When you have money in the budget, Facebook Ads have an excellent ROI too. Pro-Tip: Facebook videos do not autoplay with sound. About 3 or 4 seconds into the video – do something to remind viewers they need to turn it on. Talk directly to the camera, show kids laughing, or whatever is relevant to your practice.
Instagram
As of 2019, there are 1 billion monthly Instagram users around the world.
The customer demographic is 80% female and skews urban. Users on the platform tend to be more affluent and image-conscious. The age groups on Instagram are prime demographics for building client relationships. Over 70% of users are between 18-24, 57% between 25 and 29, and 47% between 30 and 49 years. Everything on Instagram is visual. Cosmetic dentists do well on the platform with before and after images and smile videos.
YouTube
In the US, 73% of adults are regular users of the platform. The content on YouTube is very diverse, but its search engine is the largest in the world. A YouTube Channel is a free way to get a strong backlink and introduce your practice to a broader audience. YouTube is the place to post clinical or procedural videos. Include shorter clips of before and after smiles that end with a patient testimonial. Educational videos can range from overcoming dentist anxiety to how wisdom teeth work. Make sure you use keywords in the blurb below your video. Pro-Tip: Add a link to your website in the video itself. Users can share or embed YouTube videos on social media and other websites. Make sure you brand your videos so people can easily find you.
Twitter
Twitter has a smaller number of users than other social media platforms but their users are very dedicated.
When you first join, use the search function to find other dentists and see how they engage. Twitter uses hashtags to segment their content. Post links to your blog posts and hype them with a hashtag. Examples for dentists might be #Toothache #BracesArentBad or #AllAboutImplants. Twitter posts use only 280 characters, but you can add pictures and videos. Twitter is most effective when it's visual – memes abound. As you start to build a following, it's a simple platform to maintain. You can use 3rd party apps like Hootsuite to schedule your tweets in advance.
Social Media Strategies for Dental Clinics
Here are some tips to help you engage with people on social media. Again, don't feel you need to be everywhere if you don't have the resources to manage all those interactions. Setting up an account that does nothing isn't going to help your business and can turn off the people who follow you. Here are some effective strategies you can try:
Show off your team: It doesn't get more personal for patients than getting to know the people who take care of them. At least once a month, use social media to introduce a person in your office. It helps build trust and creates a sense of comfort and familiarity for new patients.
Set the tone: Try to envision social media as a real-life conversation. Be pleasant and interested in what people are saying. Say thank you, like pictures and posts, and reply to comments. Highlight your participation in local events in your community. Be careful with jokes – they can be easily misinterpreted.
Establish your Eepertise: Share links to research what people find helpful. But make sure the source is readable by your audience (Academic journals, not so much). Use posts from your blog and include educational videos. When your content is valuable, it gets shared. That's free exposure boosted by the user's credibility with their audience.
Interact with people: As noted earlier, you need to make time to engage. Respond to replies or comments on your posts. It's especially important to interact with people who post reviews. Remember, this is a professional environment so avoid posting about religion, politics or other controversial topics on your business page.
Live Video: Social media is a great place for in-person conversations. Facebook Live and Periscope are just two of the many options for engaging with your followers. Hold AMAs "Ask Me Anything" events – answering questions people post in the chat.
Create Live Video presentations on specific topics:
When to bring your child to the dentist
Overcoming anxiety
Introducing invisible braces
Referrals and Reviews: Social media is a great place to generate referrals. If you have a rewards program for referrals, the don't forget to remind people with occasional posts. If someone posts a positive comment, thank them. Ask them if they can post a review. Not all platforms offer reviews, but you can always add a link for a Google review.
Review Generation and Management for Dental Practice
Online reviews are feedback about your patient's experience and they are the new word of mouth. Don't underestimate how important they are. According to Bright Local, 93% of local consumers use reviews to determine if a local business is good or bad.
A smart business pays attention to them. Your prospective customers definitely do, and so should you.
Review Listings
As noted earlier in this guide, many platforms let customers provide reviews on your services:
Yelp is surprisingly one of the best sources for dentist reviews
Google reviews show up on your GMB sidebar, and if you're listed in the Google 3-Pack
A listing on the Better Business Bureau lets customer post reviews (and also complaints)
Facebook reviews add value to your local standing
Other dentist specific platofrms like OpenCare are great at generating leads for any dentist.
There are industry-specific review sites as well:
OpenCare
1-800-Dentist
Healthgrades
Zocdoc
com
CareDash
Earlier, we suggested you keep a list of directories and websites that allow reviews. Keeping track of your reviews is the first step in managing them. You can get slammed by a disgruntled customer or competitor trying to hurt your business. If you don't know about the review, you can't do anything about it.
Encourage Reviews With Email
There are two methods for using emails to encourage reviews. The first is through a follow-up email. Send an email after the patient's appointment to thank them for choosing you, and ask if they'd be willing to leave a review. Always provide a link for them.
If you do email marketing, it never hurts to add a request for a review in your newsletter. Make sure not to make it the main focus. Email marketing is a great way to deliver quality content. The more value you add, the more likely they are to respond with a review.
Review Plugins
One feature we like is the reviews displayed as schema snippets for search engines. Another free plugin is Schema plugin. Among its many features, it allows you to add visuals to your reviews to make them stand out on the page.
Some plugins display reviews on your site, like the WP Business Reviews, which is a premium plugin. It pulls in reviews from Yelp, Facebook and Google. This can also help you in weeding out negative reviews.
If you want to display reviews from Google, try the free version of Google Review Widget. Use it to place reviews in your sidebar or footer.
Review Management Platforms
There are services that help companies recieve, monitor and manage their reviews. If you don't have the staff to stay on top of reviews, these companies are a worthwhile investment. Here are a few we recommend:
Bird Eye: The dental industry is a BirdEye market. BirdEye says they can increase dentists' reviews by 650% when using the service. They are HIPAA-compliant and add a webchat on your site to respond to customers in real-time.
Reviews.io: Reviews.io is a certified Google partner. Dentists aren't a specific industry for them, but they focus on reviews to improve local SEO. If you run Google PPC ads, they show your star rankings to improve click-through. Small business plans are affordable and include a free trial.
ReviewInc: Review Inc offers dental-specific review management. This platform tracks your reviews, but also tracks reviews of your competitors. You can get a free audit of your online reputation to start. The pricing plans are based on how many features you need.
ConnectTheDoc: ConnectTheDoc offers review management with an emphasis on reviews that are more broadly seen. They focus on Google reviews and improving your Local SEO. They manage follow-up contact with patients to ask for a review. They also offer support for customer referrals.
Email Marketing
To do bulk email marketing, you can opt for any platform that meets your needs and requirements. There are numerous platforms that allow you to create a free acoount. Some great email marketing services and platforms include MailChimp, Constant Contact, Drip, SendinBlue, AWeber, GetResponse and ConvertKit. You can use these services to send your target audience your newsletter that includes useful information, discounts and other related topics.
Newsletters can also include your latest blog posts, promotions and info on a referral program. Add some community events to support your community. The idea is to share valuable content with your patients. It doesn't always have to be about you.
You can also use email for patient reminders on repetitive treatments. Make sure you include a link for customers to schedule their appointments.
You can also use emails to follow up with patients after an appointment. Include a link encouraging them to leave a review if they were happy with your service.
Referral Programs
Your practice can reward current patients for referrals.
Follow ethical guidelines, and create a powerful referral program for your practice.
Offer referral rewards that are local. Gift cards for local stores, restaurants or entertainment venues are great. You can add a cosmetic treatment if you want – or let them pick. Then set up a simple way to track referrals. Give all of your patients a referral card when they leave the office. They can add in their name and give these to the people they refer. If the referred customer books an appointment, they turn it.
Promote your referrals program on social media or email marketing. Encourage participation but don't hype it too hard. The goal is to receive referrals for people who want or need dental services.
Conclusion
We provided a lot of information for you to consider. Make sure you document your current status for a baseline to measure your progress. Online marketing starts with a search engine, but it's the people who are searching that you need to engage.
FAQ
Q. How long does it take to rank a dental website?
That depends on several factors, but it's safe to assume that a minimum 6-month time frame is needed to yield results that would either get leads for a new website or significantly increase business for those already ranked. Avoid people who tell you they can get your practice in the number one spot in a week. You can only establish your credibility over time.
Q. What are schema snippets?
Schema snippets are bits of code used to tell search engines what you do. Snippets standardize your information which makes it easier for search engines to index. Schema snippets are an optimization tool.
Use this schema generator to get the code for your site. Choose dentist from the drop-down menu at the top, fill out the information and scroll down. Click the test link to confirm the structure.
Q. What does SEM mean?
SEM stands for Search Engine Marketing. These are the paid advertisements you see on the SERPs. We'll talk about them in more detail later in the document.
Q. What is black hat SEO?
Black hat SEO is how you can get blacklisted by search engines. Black hat practices are a violation of Google and Bing's terms of service. They include buying backlinks, using bot networks, or skewing trends with automated queries. Don't involve yourself with spammy promoters.