Delivering More Clicks, Calls and Clients
Focusing on Legal, Medical and Home Improvement
Our Story
At the onset in 2010, we were a leading SEO company with over a decade in the market place and a diversity of clientele. The focus has changed upon embarking on a close relationship with a leading lawyer; the client was seeking expert advice on further extending their online presence, generating social media exposure, creating video marketing, improving upon online reputation and bottom line, increasing online leads.
By venturing into such a multi faceted marketing campaign, our team had an opportunity to gain industry insight and dNOVO Group, digital marketing agency focusing on Turnkey Internet Marketing Solutions was born.
Why Work With Us
Since then our focus has been delivering complete online marketing solutions for law firms, medical clinics and a niche of businesses who recognize the need for a holistic approach to their online presence. Check out our reviews on Google, Clutch, Facebook and UpCity.
We have created websites and established brands, achieved both organic and local search results, set up and optimized industry specific paid search campaigns, managed reputation, engaged customers through social networks and optimized practice management.
All that left a solid track record of results when it comes to digital marketing for law firms, or individual lawyer practices, all looking for a turnkey solution.
We Specialize In The Legal Niche
We have tweaked every aspect of digital marketing to achieve the most profound results: Law firm web design, content creation, firm branding, paid search campaigns
Pro-active Marketing Partner, That Is Easy To Reach
We believe in taking charge of the marketing campaign, with monthly reporting and calls. Our unique communication methods are key to success.
Transparency and Trust – No Monthly Commitment
We will not lock you into a platform; Your positions are available to view anytime; We will not work with your competition.
Get Started
Our Customers Love
Getting Results
Emanuele Pezzillo
Grillo Law, Marketing Manager
"Working with dNOVO Group made me realize how important it is to have a solid marketing team on your side when growing your business… it was a game changer decision to have them on board!"
Dr. Adam Chapnick
Molson Park Dental
"In addition to excellent SEO, Shamil has helped direct my dental practice in the right direction."
Stacey R Ball
Employment Law – Ball Professional Corporation
"I must say working with the team at dNOVO is an absolute pleasure. They are responsive, always available, and truly aim to not only fill checkmarks but make sure both the website and the marketing campaign brings ROI."
The
Team
dNOVO has been able to form a number of strategic relationships within the legal, medical and other industries over the years. It is, undoubtedly, our marketing team that has been instrumental in these partnerships. Each member, has been selected due to the unique set of professional skills, experience and ability to think creatively on their fee.
Shamil Shamilov
Founder – Lead Strategist
As a founder of dNOVO Group, Shamil have utilized his extensive digital marketing experience to develop a pro-active approach with his clients. His strive for marketing excellence and his business acumen are essential in business development and client management. Shamil understands that every industry and business require an individual approach. As such, he works closely with his clients to understand the intricacies of their businesses and provide them with a personalized digital marketing strategy.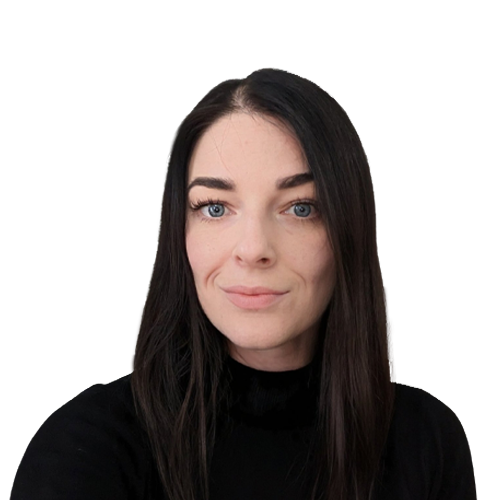 Julie Rebarbar
Digital Project Manager
Julie is Digital Project manager at dNOVO Group. Working closely with clients she makes sure all their needs and wants are met. Her professional background includes over 8 years of experience in Online Marketing planning, Social Media Management, SEO strategy development, implementing and overseeing.
Kevin Joseph
Senior Mktg. Consultant
Kevin is passionate about helping businesses create an online presence and succeed. He believes in full transparency and in listening closely to his clients' needs in order to develop a digital marketing strategy that will help clients reach their target audience and flourish. Kevin has experience providing strategic guidance for a wide variety of businesses and has consistently delivered excellent results for all his clients.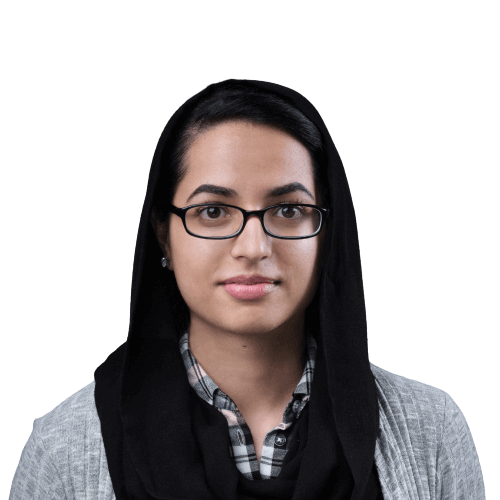 Sadaf Ahmad
IT Director
Sadaf is a Technical Lead at dNOVO Group. She works directly with the clients to ensure smooth execution of operations and leads strategic initiatives to leverage business opportunities. She helps engineering data driven marketing campaigns for exponential lead growth. With her PMP Certification she is skilled at optimizing process flows and deriving best solutions to the problems. Plan and Adapt, that's her!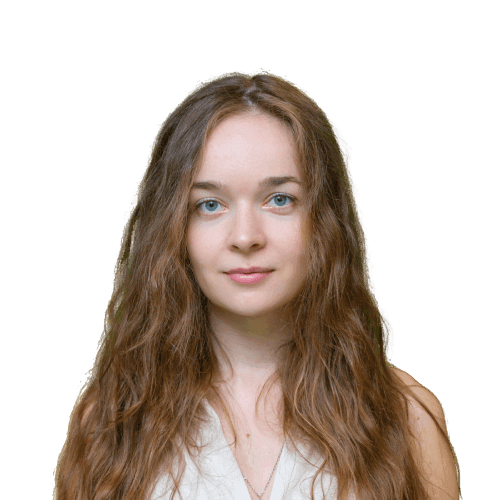 Anna Kalganova
Sr. Account Manager
Anna fulfills a role of a Digital Marketing manager at dNOVO Group. She is a certified Google Ads professional, running paid advertising campaigns across multiple platforms. Her expertise include working on conversion rate optimization involving both PPC accounts and optimization of landing pages. Anna is meticulous with assisting her clients, tailoring her approach based on individual's needs and goals.
Gayane Khachikyan
Web Project Manager
Gayane is our web project manager whose work day consists of two important components: guiding the developers and communicating with clients to make sure every task is completed upon their satisfaction. Gayane's degree in computer science, her creative skills and flexible mindset are her key to success.
Maria Mishenina
Digital Brand Manager
Maria takes on the challenges that come up with today's multi faceted reality of digital marketing. From brand identity on social media, reputation management, and digital PR, she does not mind multitasking. A creative person by nature, she ensures the clients branding guidelines are observed, and their goals are achieved.
Iryna Serheieva
Content Strategist
Iryna Serheieva has been working with dNOVO Group as a Content Strategist for over 5 years. She has perfected adapting a client's vision and creating unique content that not only skyrockets SEO efforts, but is also highly professional and client friendly. Iryna's experience in writing for lawyers, doctors and other high profile professionals is unparalleled, which makes her an essential team member at dNovo.
Eva Temereva
Lead Web Developer
Eva leads of our web development team. Her attention to detail and creative approach allow her to design cutting-edge websites with unique layouts, distinctive features, and integrated graphics. Eva believes that a website is the reflection of a business, which is why she strives to create the most visually appealing websites for each and every client.
Vera Alekseenko
Director Business Development
Rishu Khullar
Web Developer
Rishu obtained his Diploma in software/application programming in Lambton College. Since high school he has been keen on solving programming related problems. His passion to learn new technologies lead him into the development field. Once he graduated college, Rishu proceeded to become a Junior Web Developer at dNOVO Group.
Tymofii Potseluiev
Wed Designer & Developer
Tymofii is experienced in building automated WordPress websites with a clean design. His advanced knowledge in PHP, CSS/HTML, JavaScript, jQuery and MySQL  makes him a valuable asset to our team.
Ilona Saliya
Content Writer
Ilona is a creative person by nature, she ensures the clients branding guidelines are observed, and their goals are achieved.
Eagan Ooi
Digital Marketing Assistant
Eagan came to dNOVO Group as an intern and became an essential part of Our Team. Today he fulfills a role of a Digital Marketing Assistant, taking care of minor design tasks, administrative support and assisting with content writing. He also performs an array of organizational tasks, providing client support when necessary.
SEO Company That Makes It All Happen
dNOVO team is comprised of over 30 professionals, each of whom is a marketing expert within his or her own respective area of focus. All the team members have extensive marketing experience, are highly result-driven and are available to engage and collaborate with youin order to achieve your business goals.
We continuously develop the existing team by incorporating new practices, through research and development. It is the diversity of talent, ardent motivation, and the desire to self improve that allows our online marketing experts to achieve a higher level of success for our partners and clients.
Each team member has their own specialty, but all separate departments, from our SEO Strategists, to our Media and PR Specialists, our Video Production, In-house Professional Medical and Legal Writers, Web Development Professionals, and even our Branding Specialists are all flawlessly crafted into one seamless vision that is dNOVO Group.