Your Google My Business (GMB) listing needs to be properly set up if you want to get the most of local searches. Local search traffic can give you so much traffic and it should be a priority for law firm SEO. This listing allows Google to understand who and where you are. If not properly set up, you could miss out on qualified leads and lots of potential clients.
In fact, businesses receive 26% of their impressions from Google Maps results. Ranking your Google My Business listing will expose your firm to high-quality prospects that are interested in legal  services. It's also an effective strategy to surpass local competition if you find you are competing with many other firms.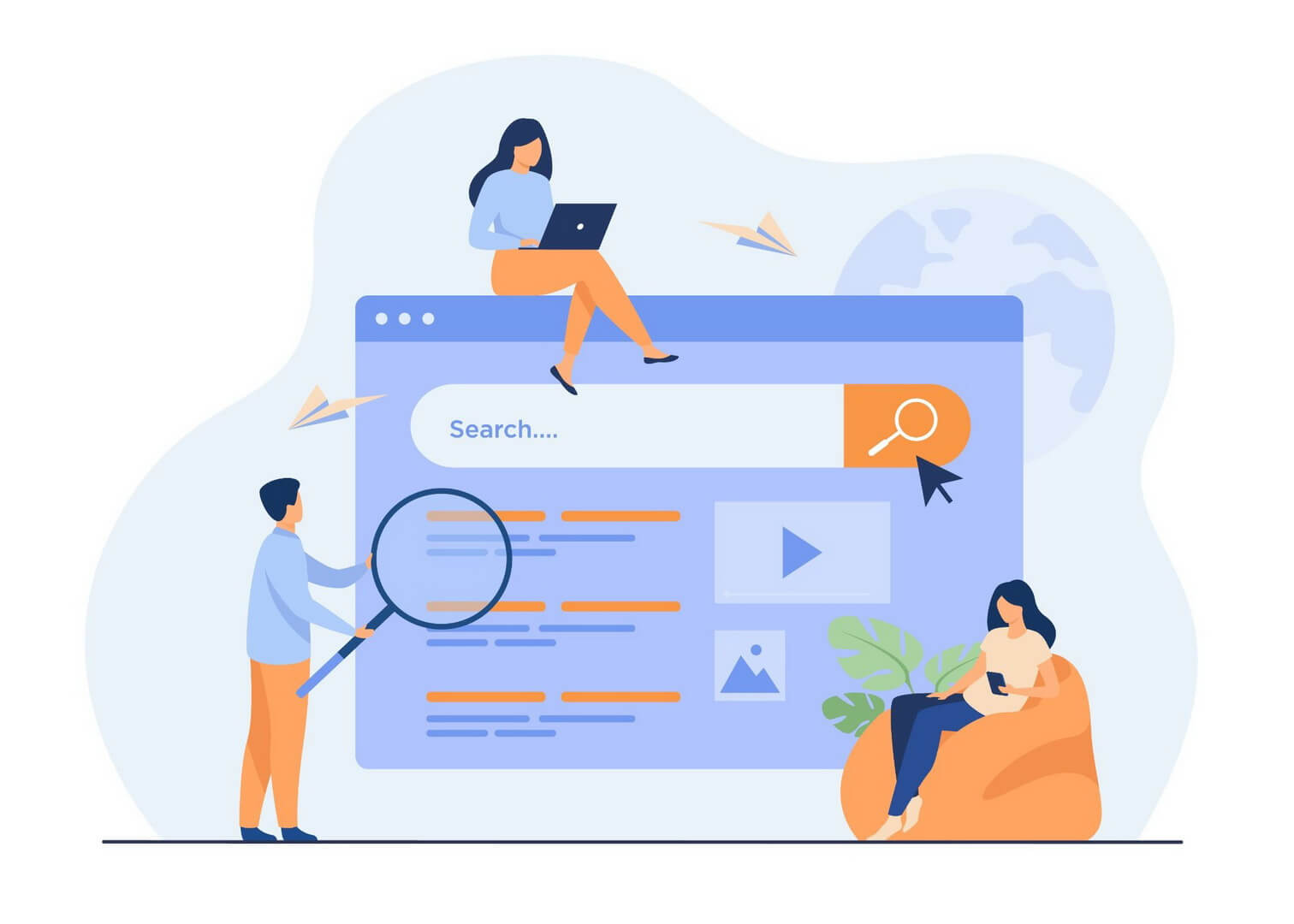 How To Optimize Google My Business Listing For Lawyers
This guide will teach you how to optimize your Google My Business listing as a lawyer to increase its ranking and the traffic and leads it generates.
What's GMB?
GMB is a platform that anyone can use at no cost. It targets businesses, brands, organizations, and personalities that want to manage their online presence on Google. Previously, you would use Google + pages or Google Places for Business to manage your business information on Google. However, the search engine made an important upgrade that enables all businesses to manage their listing on GMB.
Having a GMB profile is essential as a lawyer because 76% of people who search for something nearby on their smartphones (like legal services) visit that business within a day.
Why is GMB important?
With GMB, you can update important information about your business such as the name, address, telephone number and business hours. Once you update this, you can be assured that the information will appear consistent across Google products. With 3.5 billion searches per day, attorneys shouldn't miss out on the large amount of exposure GMB offers law firms.
To start with, Google will retrieve the information about your law firm on GMB and put it on a server where it is matched with all the other information about your law firm listings across the web. Therefore, it is important to ensure that the information on your GMB is set up correctly and updated before it's verified.
Secondly, GMB can help you to get better search visibility. Other than your law firm website showing up on the regular search engine results, you have an opportunity of showing up on the right-hand column which gives you better exposure.
Additionally, GMB listing can put your law firm on the map. By listing your information, your law firm can show up on Google Maps giving you an opportunity to get more leads and conversions.
Most importantly, GMB listing allows you to easily manage all your law firm information and ensure that Google users see updated information when they search for your business. It simply allows you to make a change in one place (your GMB page) and this will reflect everywhere else. Some of the information that you can quickly change on your GMB listing include your business address, telephone number, website details, operating hours and photos.
With GMB, you get an opportunity to connect with your previous customers who can quickly review and rate your law firm. Other potential clients also get a chance to go through your reviews and have an idea of how others perceive your law firm.
How does Google My Business benefit a law firm's SEO?
Google My Business can be a great resource for lawyers who want to drive traffic and leads. After you complete a profile, Google will automatically take your law firm's information and publish it on the local map results to help potential clients find you.
Your Google My Business listing will display prominent links to web pages on your site and the directions page as well. This gives your website a backlink and helps the algorithm understand that your firm uses different channels to reach audiences.
The Google search engine considers many factors when selecting the ranking of a site's information. No one fully understands how it determines levels of relevance, but SEO experts have been able to identify optimizations that do raise rankings. For local businesses, the key three criteria for determining relevancy are relevance, location, and authority. Let us explain these further.
Relevance
Two of the most influential factors when it comes to search engine optimization are relevancy and keyword phrases. The key for optimizing your site will be in making sure that you use relevant keywords in both the title tags and content throughout the website.
For example, a law firm we've worked with, Matthew Jeffery, uses keywords like "Canadian immigration law" in their Google My Business description. This search term and others used across their profile help them rank higher and attract clients.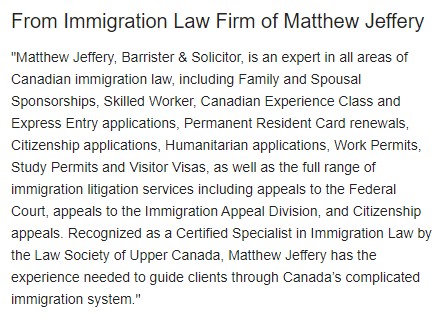 This was one of many strategies that allowed us to rank Matthew Jeffery for "Immigration lawyer Toronto."
They also rank for the keyword variation "Toronto immigration lawyer" as you can see below. Read the full case study to learn more.
Keyword research is important for all businesses, but it's especially advantageous when you are building your Google My Business profile. You can find keywords by choosing categories that match your business and looking at what other people have chosen in the same category.
Location
Make sure that all of your online profiles and website display accurate location information. It is possible to control the geographic location on your Google My Business account in the admin area too. Mention the cities you service in the description so the algorithm picks up on them as well.
Authority
Various sites build up authority in SEO by having other websites link to them. However, Google takes many factors into consideration when determining a site's authority level. Having a high-level of authority usually means your website is the best place for someone to find information related to the search query.
One of the main approaches to boosting authority is through backlink building. This is beneficial for both local and national search engine strategies. The average #1 result on Google has upwards to 35,000 backlinks.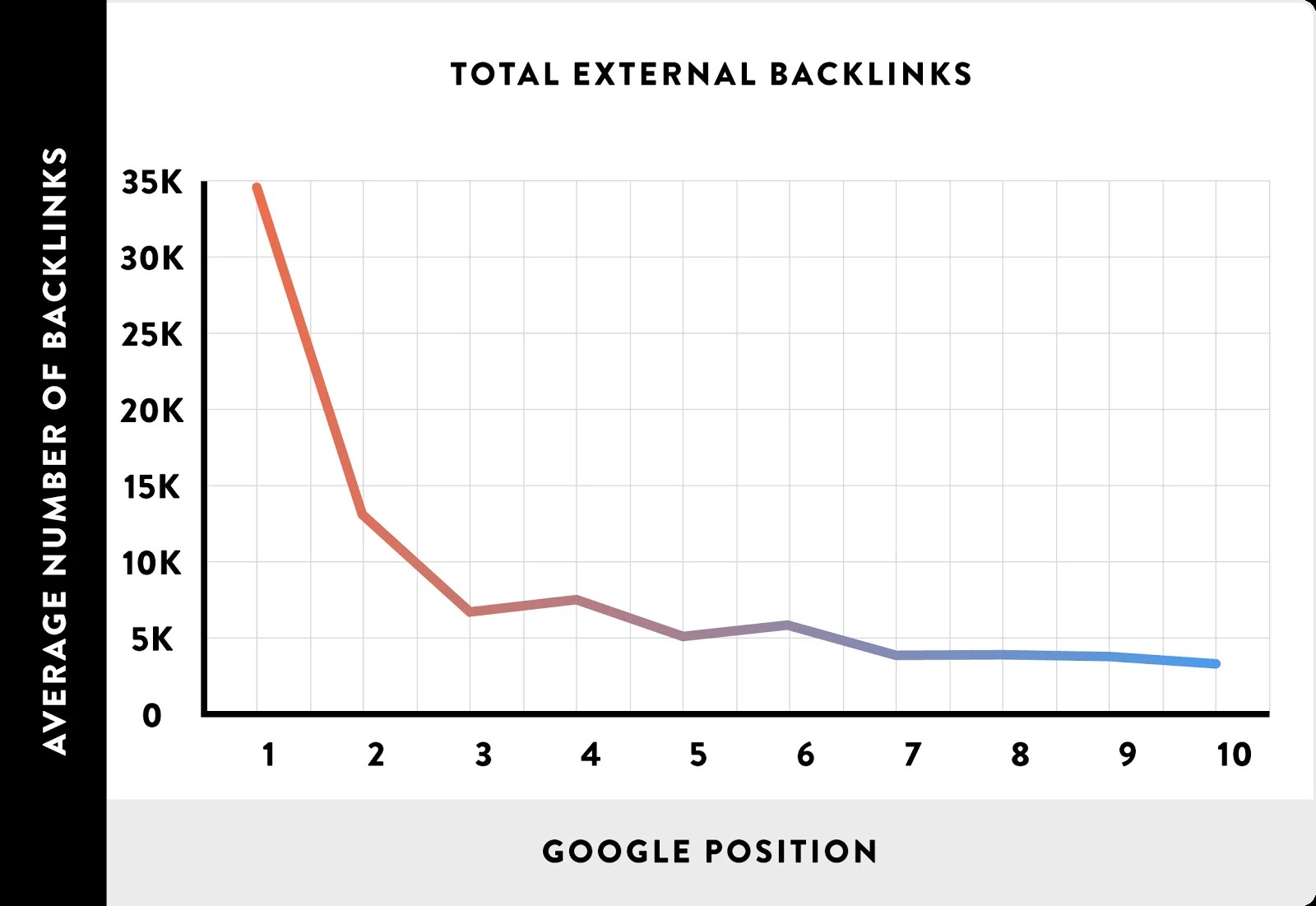 You can build links through:
Creating other citations on platforms like Better Business Bureau, Yelp, Facebook, and legal directories.
Guest authoring on legal publications which include a link back to your firm's website.
Filling out all of your social profiles to include a website URL.
Having your lawyer marketing department reach out to legal websites and asking if they will link to your website or content.
Finding broken backlinks on websites and asking if they'll replace missing links with one of your pages.
Pitching websites with roundup lists (I.e. "Best Toronto Lawyers") and asking to be included.
Improving these three factors will benefit your firm's search engine performance as a whole along with your GMB listing.
How to create a Google My Business listing
Creating a GMB listing is very easy. Visit the Google My Business dashboard and log in using your email address or G-mail account details.
You can search Google for your business name to be sure it has a GMB account and take ownership of the profile. If your law firm is not listed, go to the Google My Business page and sign in using your Google account.
After setting up your Google My Business profile, you can create a listing thereby entering all of the necessary information. In order to optimize your Google My Business profile for SEO, you will need the following:
Your business name (with correct capitalization)
Your business address (in its usual format)
Your other contact details (telephone number, email address, etc.)
Opening times
Your service area
The relevant business category
You can edit all of your law firm's information via the sidebar. More details follow about how to optimize all the information on your Google My Business listing.
Filling Out Your Business Name
This is an important part of the listing process. It requires you to use your business name, which should be written as it appears in Google My Business but without including any keywords or keyword phrases. Make sure that all capitalizations are correct and that the punctuation between words is inserted correctly. To avoid getting your listing reported, ensure that the name matches the one on your website.
Select the Business Category Fitting Your Business
You can find your business when people search for legal help by typing in the name of your industry followed by "lawyer". In some cases, the list might already cover practicing areas of law that your office focuses on.
The good news is that if there are more than one category you could list your business under, you can choose one listed category then add the other(s) later. If there isn't a specific category for your business's niche (which would be the case 90% of the time), choose the broader, general term.
Add Your Firm's Location
You can choose to add or not to add the exact physical location for your business for it to show on Google Maps. It is always a good idea to allow and add your location details, especially if you don't mind people walking into the firm. Enter your address, city, province, postal code, and it will find it automatically on the map.
Add Contact Information of Your Legal Practice
Furthering the confirmation process, Google will provide you with a list of possible locations for your business. If none of these suit your needs, you will be prompted to make a selection so that Google can complete the profile setup and include it in its search engine results pages (SERPs).
GMB Listing Verification
To verify your Google Maps business page more quickly, you can choose to do so over the phone – this is recommended. If it takes too long, verifying later should still work. However, not verifying immediately will mean that you cannot fully control the page.
Your listing can be verified in a few different ways. The first is via mail where a postcard will be sent to your business address. You can then enter the code on the postcard on the GMB dashboard to verify your account. Secondly, you can verify your account instantly if you're already confirmed your business through Google Search Console.
Ask clients for reviews
89% of consumers read businesses' responses to reviews. We recommend asking current and previous clients to leave a review on your Google My Business listing for this reason. It creates social proof and improves your listing's ranking on Google's organic search.
if you want to be successful, it's important that you attract reviews for your Google My Business listing. One way of doing this is by asking clients how their experience was once they have finished with or concluded your services. You can manage and respond to reviews via the "Reviews" tab.
Responding to reviews is equally important because it shows you're willing to take the time to do so and appreciate clients. Whether it is a positive or negative review, thank them for their time and feedback to create a positive brand image.
The importance of verifying your GMB listing
Once you set up your GMB listing, it is important to ensure that it's verified. Verification is usually done by mail or via post. This verification step is important because it's what proves that you are the genuine owner of the business.  A pin number will be sent to you which you will enter on the verification page in order to complete the verification process.
A verified GMB listing comes with several advantages:
First, it enhances trust in your business and people are likely to consider you as a reputable law firm if your GMB page has been verified.
Once your GMB page is verified, you're able to make changes to ensure the page has updated information and that it stands out from the rest. You can change the images to higher resolution pictures in order to improve the way your GMB page looks.
When you move out to a new business premise, it is important to update your GMB listing so that the previous business no longer claims the space. Having a verified GMB page allows you to make these changes and avoid misinformation on the web.
With a verified listing, you are able to specify the category of your business. Google usually decides the category in which your business falls under based on the information you provide. It's best to specify your category so that you can get closer to finding the most relevant customers.
Tips to optimize your GMB page
There are certain guidelines that you need to follow in order to optimize your GMB page.
To start with, make sure you follow Google's basic recommendations. For instance, the name of the business should be exactly how it's stated on the website and known to customers, don't add any unnecessary information.
Your address should also be very precise so that users can get your exact location. The website URL should be specific to the business location. Make sure you also select the right category. Choosing the right category can boost Google My Business SEO for lawyers.
This is because when you choose the right category, you communicate to both users and Google crawlers the kinds of services your law firm provides. Be as specific as possible when choosing a category. Nonetheless, we will discuss more of these strategies in-depth ahead.
Add photos of your staff and your business
Google understands the importance of images. Google My Business show off your business, and the first thing you see is a prominent image at the top of their site when viewing your listing in search engine results pages (SERPs).
To the top left of the page is an option to "See photos". Clicking on this will reveal more details and images. A Google My Business profile will help people recognize your company and start to trust it.
In fact, Google points out that businesses with photos on their GMB listings receive:
42 percent more requests for driving directions on Google Maps and
35 percent more click-throughs to websites than those without.
Take many high-quality photos of your lawyers, meeting rooms, and reception area. Uploading an eye-catching photo to your Google My Business listing can help get you more leads and traffic. You can manage all of these things from "Photos."
It's important to keep these tips in mind when uploading a photo:
Include a Google My Business account with your law firm's logo and contact information: people want to see friendly faces when they reach out.
Make sure to include a logo on your profile as well, as it's all part of your branding.
All photos should be between 10KB and 5MB in size.
Photos must be at least 720px wide.
When you upload an image, it will be cropped to a 16:9 aspect ratio so make sure that the image you select has all necessary elements accessible.
Use picture files in JPG or PNG formats.
You could also create a 360-degree virtual tour of your office. This is ideal if people can't visit your office physically during certain times.
Write a captivating description
Your Google My Business description of your business is where you should give a summary of what you do and how your practice can help them. The keyword here is how – how does your practice help people? How does it make their lives better or easier?
The limit for character count on this page is 4,000 so choose the words wisely. Speak about your firm's practice areas, the results you've generated, and why your legal practice is different than others.
This will show up in search results and if you want to drive traffic through this page, it's vital that your description is compelling enough for someone to click on it. It also should use keywords, which we'll talk about next, to boost organic rankings and visibility.
Use SEO keywords
70% of marketers see SEO as more effective than PPC. It helps lawyers naturally attract clients and put their business in front of the right audience at the right time. One of the most important components of SEO is keyword research and placement.
You can find keyword ideas by using a tool like Google's Keyword Planner. Click "Keyword Planner" from "Tools." Then, select "Discover new keywords."

Enter a word or phrase related to your law firm and click "Get Results."
This will provide you with keyword ideas and search data. Ideally, you will target search terms that relate to your services like "Immigration lawyer."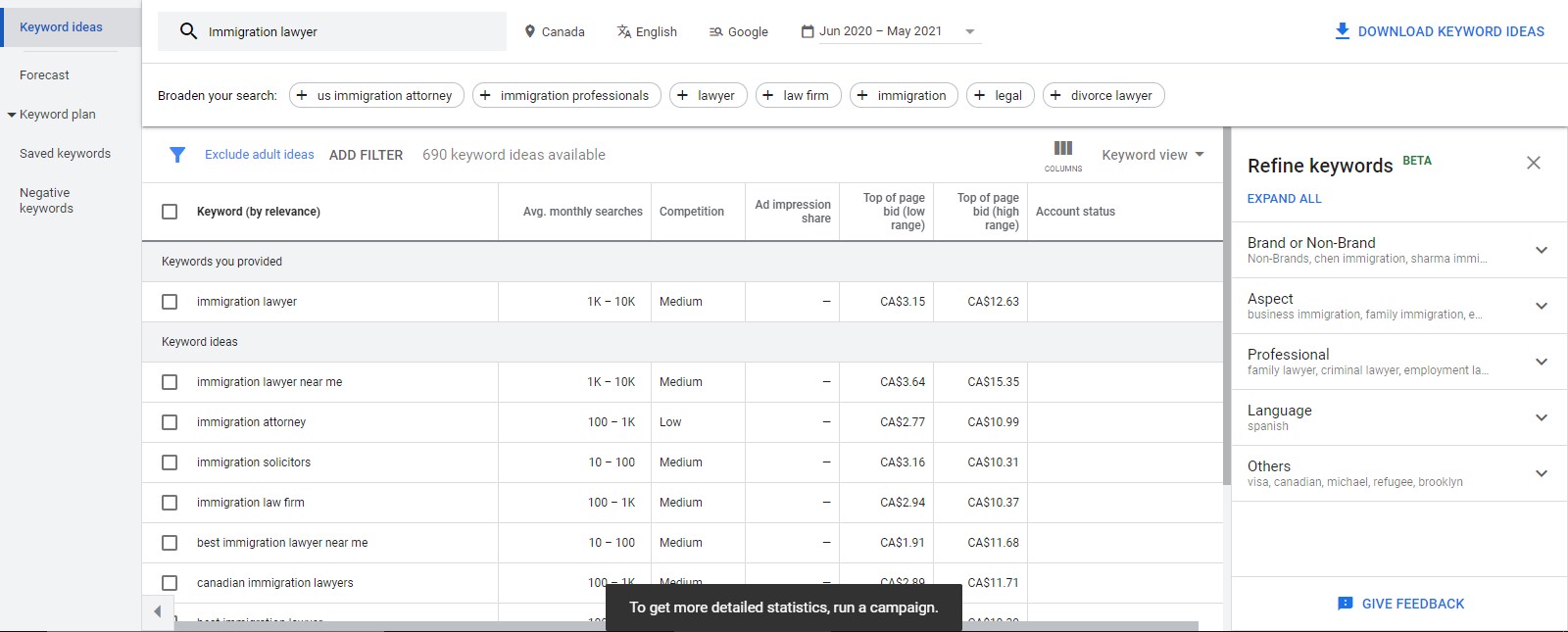 Export these or save them individually to add to your Google My Business profile. Keep in mind that you should not keyword stuff your listing. This is when a business overuse keywords with the goal of ranking. In fact, it can actually hurt your rankings to do so. It is also very important that you do not place them in the name of your business unless it's present on your website.
Post content on a regular basis
Google rewards businesses that use Google My Business on a regular basis to help customers and users. This is why it's important to take advantage of Google's Post feature. It allows you to share content, news, and updates that can be seen directly on Google when viewing your listing.
Click the "Post" option from the left sidebar and the blue plus button. You can then create a new post with different call to action options.
Here's more information about the different types of posts you can make.
What's New
This type of post should answer any questions potential customers have about what you offer. You can also use the posts to highlight anything new with your business, and they will automatically expire after 7 days. Regular posts about your business will make the site much more interesting for prospective customers.
Events
You can now promote your upcoming and current events directly on your Google listing in Search and on Maps. It's a great way to let customers and potential customers know what will be happening at your business. You'll need to set the time frame for designation of day, month or longer for each event.
Take advantage of messaging to connect with leads
This tab is also an app. It allows for customers to send you private messages, similarly to texts, from their phone or desktop. This means that they can respond more quickly when working in the office and ensure better grammar by typing on a keyboard rather than a touchscreen interface. In fact, 79% of consumers prefer live chats because they offer instant responses.
The flexibility that comes with multiple platforms also ensures you're able to interact more easily with customers, as well as ensuring they receive a speedy response time. If you want your profile to stay incomplete, then feel free not to use this feature.
To get started, however, click "Messages" and "Turn on messaging."
You will then receive a notification that messaging has been enabled.
You will be able to manage and respond to messages on the same tab after it's enabled. We understand that not everyone can answer text messages from people all day via Google all the time, and we hope Google also understands this is a feature you should have the option to set up an automatic response for.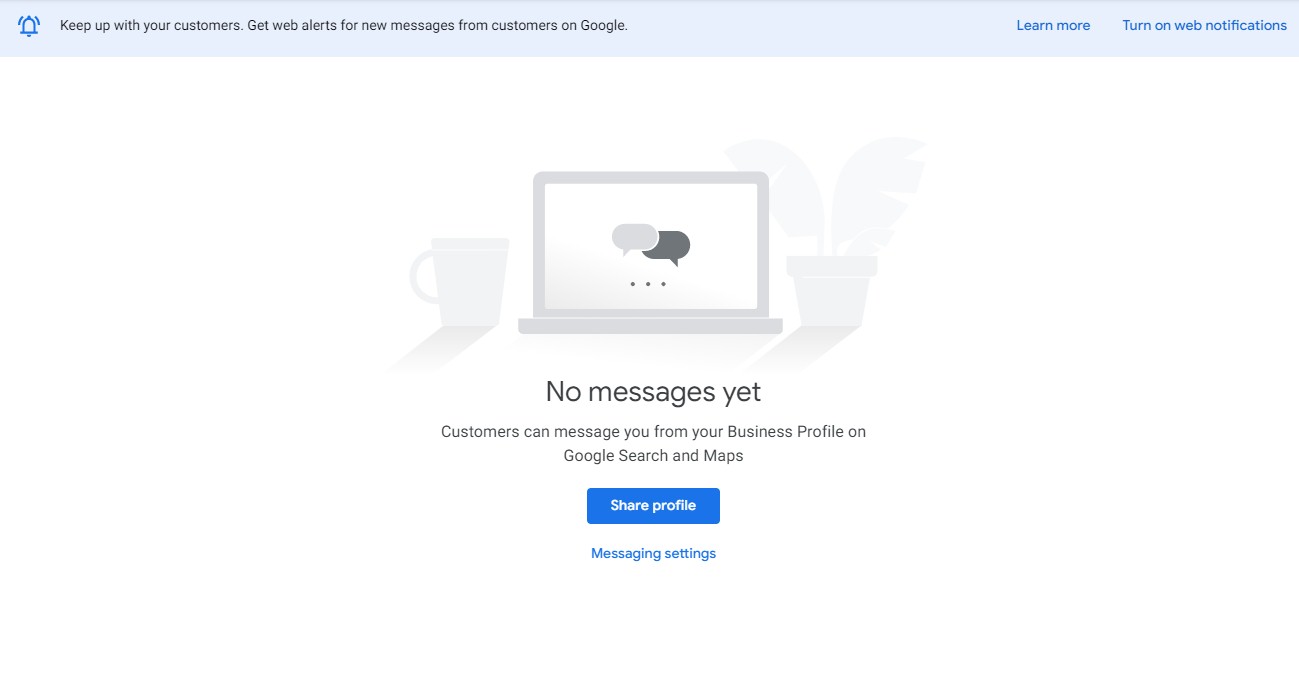 What if you have multiple locations?
If your law firm has multiple locations, make sure you only have one listing per location. Each location needs to have a unique phone number. However, the name and category of the business listing should remain the same. Do not add the city on the business name.
Why you need to get rid of duplicate listings
If you notice that your local business has more than one GMB listing for one location or phone number you need to remove this duplicate. Getting rid of duplicates is the first step. If you have duplicates, they often end up outranking each other. This means that the listing that has an outdated address or phone number can get the highest rank. This eventually misleads consumers causing you to lose so much business.
Additionally, customers will review different listings causing you to have 30 reviews distributed amongst several listings instead of having them on one profile and helping you build your reputation. Some of the duplicate listings have bad data that can show up on search and kill your local SEO efforts. Furthermore, managing duplicate listings is somewhat confusing. You can make changes to the wrong listings and outdated information would keep on showing on search.
How to remove duplicate listings
First and foremost, perform a thorough check on Google to see if you already have an existing GMB page set up. Open your Google Maps and search for your business name and phone number. If you find a few duplicate listings, pick the strongest one and find out if there are reviews on the listing which you will need to move. You may need to contact GMB support to remove the listing or merge both listings for you if need be.
If you need help with Google My Business SEO for lawyers, we're always ready to assist. We can help you to optimize your GMB listing in order to get the most of local search results.
Final thoughts on Google My Business for lawyers
Google's organic search is one of the most widely used channels to find attorneys and receive answers to legal questions. As a law firm, you can create a Google My Business profile to increase your online visibility, generate leads, and surpass the competition.
Take the first step by creating a Google My Business listing for free. Fill out all of the necessary information, choose relevant categories, and verify the listing once it's complete. It should be optimized for your practice areas and location to maximize its return on investment.
Use Google's post feature to share content, news, and updates. Publish photos and videos that help people learn about your practice, team and how to navigate to your location.
It's also essential to optimize your Google My Business profile for SEO keywords. Using a tool like SEMrush, Ahrefs, or Ubersuggest, find search terms related to your firm's location and services. Place these throughout your profile to improve your visibility for them.
If you need help improving your organic rankings and generating leads through your Google My Business profile. schedule a free consultation with dNovo Group today.