Law Firm Marketing Guide
To give you deeper insights into law firm marketing strategies and processes dNOVO uses to grow legal client's businesses, we are going to guide you through the most effective marketing strategies available.
Years of experience in Lawyer Google Ads Management - Law Firm Google Ads Guide Below
Our Law Firm Google Ads Management Guide is a comprehensive manual that will help you start your Google Ads campaign in no time. We'll cover everything you need to know, from writing effective copy to monitoring campaign success. Our professional services are also in place to make sure that your law firm is fully equipped and ready.
Google Ads as a Lead Generation Tool For Lawyers - Bring New Leads and Cases to Your Law Firm
Google Ads are a great way for law firms to generate new leads and drive conversions. Here, you can reach potential customers through ads for your firm on Google Search, above the organic search results.
Google Ads' campaigns allow your law firm to gain maximum exposure through Google Search, one of the biggest lead sources for businesses. Plus, you only pay for ads that people actually click.
Why Should You Choose Our Google Ads Management Services for Your Law Firm
With dNOVO managing Google Ads campaigns for your law firm, we'll help your firm increase brand awareness and gain leads through targeted ads and search options. Our team of strategists will help you create campaigns that support your law firm's business goals. Together, we help you stay on track through constant monitoring of your campaigns and ads to ensure the optimization of your ad spend.
Law Firm Google Ads Guide
What Are Google Ads For Lawyers?
Google Ads is one of the most popular platforms that offer paid online advertising, especially among law firms. This is because Google owns the vast majority of online searches, about 90%. Statistics also show that when it comes to searching for nearby businesses, such as legal services, 76% of people tend to visit one they found on Google Search within the same day.
These numbers mean that at one point or another, a potential client looking for a lawyer will search for keywords like 'law firm' or 'lawyer' on Google. By having Google Ads for your law firm in place, you're increasing your chances of being seen by potential clients exactly when they need your services. For example, a google search for 'toronto lawyer' returns the below results. Law firms that placed Google Ads appear on top of the page before organic search results:
The good thing about Google Ads is that you gain exposure even if a searcher does not click your ad, increasing brand awareness and recall. When a user clicks on your ad, they are led to your website or landing page, and that's the only time you are charged for the ad.
Why Is Marketing Through Google Ads Important for Law Firms?
The 2020 Legal Trends Report states that the shift in customer behavior due to the COVID pandemic necessitates online-first experiences for legal clients. This includes hybridizing client-lawyer interactions, including videoconferencing, electronic payments, and electronic document management.
Data clearly shows that clients continue to rely on the internet to look for legal services and access legal counsel:
37% of clients prefer virtual consultations with their lawyers, and 50% prefer online follow-ups via videoconferencing
The majority of clients (65%) prefer electronic forms of payment like credit or debit cards, as well as online payment systems like PayPal or Apple Pay
69% of clients prefer to work with lawyers who have electronic document management services such as an online portal, app, or web page
As such, law firms also need to bolster their online presence and focus on creating online-first experiences for clients.
Currently, the perception about most law firms and how lawyers adapt to technology is not very good. Most clients believe that lawyers use relatively archaic means to operate their businesses, and therefore do not have the kind of online-first experience they are looking for:
The percentage of consumers who believe that lawyers can securely access and share information and documents online is only 29%.
Only 26% of legal clients think that lawyers can meet with clients virtually.
The 2020 Legal Trends Report shows that clients' perceptions regarding law firms and tech are actually far from the truth. However, law firms still have to put in the extra effort to get the message across regarding their capability to deliver legal services effectively and securely online.
Setting up Google ad campaigns for your law firm is the first step in reaching clients who are looking for tech-adopted legal services. Even among clients who are not particularly looking for tech-savvy lawyers, Google remains the top search engine and go-to for conducting local searches. As a result, the value of having Google ads in place remains significant.
How Does Google Ads Work for Lawyers?
Google Ads brings lawyers a lot of new business by showing up at exactly the right time potential clients need them. The National Law Review reports that 96% of people who are looking for legal advice use a search engine to do so. If you recall, we previously mentioned that Google owns 90% of total searches made globally. Matching these two statistics further justifies the need for law firms to have ad campaigns on Google in place.
A Google Ads campaign, if executed correctly, will yield a high ROI and will benefit law firms. However, a well-executed Google ads campaign requires a certain level of expertise and a great deal of testing to capture the right formula. Law firms can benefit from digital marketing strategies that include omnichannel strategies (social media, content marketing, SEO) and Google ads strategies. In this guide, we aim to go through the basics of setting up Google Ads, as well as best practices for successful campaigns.
How to Start a Google Ads Campaign for Your Law Firm
Create a New Campaign and Choose Your Goal
To create a new campaign, follow the steps below:
Sign in to Google Ads
Click 'Campaigns'
Click '+' and select 'New Campaign'
Select your goal
You have the option to select a campaign without a goal. However, goals help you make smart choices for your Google Ads campaign. With a clear goal, Google Ads can guide you to specific features that can help your campaign succeed. You can select a goal once you create a new campaign. The goal you choose should ideally support the goals you want for your campaign efforts, such as:
Sales: To drive sales or conversions
Leads: To gather leads through sign-ups and contact information
Website Traffic: Drive potential clients to your website
Choose the Type of Google Ads Campaign That Works For Your Law Firm
A campaign type determines where customers will see your Google ads. Like goals, campaign types have a set of best practices that will help you set up your campaign. Click here to view Google's descriptions for each campaign type.
Select a campaign type. Selecting a goal will help you select the best campaign types for the goal you chose.
Depending on what campaign type you choose, it may prompt you to choose a campaign subtype as well. Choose one that's most appropriate for your campaign.
Click 'Continue'
You can now select your settings as well as set up ad groups and create ads.
Customize Your Google Ads Lawyer Campaign
Some things to keep in mind before creating your ads are the things you need to prepare and consider to create effective ads:
High-value keywords (We'll discuss pointers for this later.)
Effective but short ad copy
Your landing page (For when users click on your ad)
Generally, Google Ads has the following character limits that you need to work with:
Headline: 25 characters
Ad Text: 70 characters (35 characters per line, including spaces)
Display URL: 35 characters
Since Google Ads only allows you very limited space for your ads, the majority of your efforts will be spent on optimizing your content. You'll have to create compelling content to make sure that every word serves a purpose. Furthermore, you'll also need to prepare your website's landing page to ensure that when users do click on your ad, it leads to conversion. You'll have to consider your site's SEO, user interface, and overall design. You don't want potential clients you've already engaged through your ad to fall through the cracks because they can't find the information they need on your site. The right web design is important, especially for law firms, since client trust needs to be established from the moment they set foot in your virtual office (your website).
Target Your Audience
Just like most marketing efforts, Google Ads campaigns can only succeed if you know the right audience to target. Good research regarding your potential clients (your target audience) will give you the following relevant information:
Who your potential clients are (in terms of age, sex, etc.)
Where they are located
Their educational background and income level
Their pain points and challenges
Areas of interest
Language
Marital Status
These will help you set up the right target criteria so you can build a successful Google ads campaign. If you don't know where to start, here are some ways to find out more about your target audience:
Surveys or Interviews: You can gather client data through surveys and interviews among existing clients (new and long-term)
Social Media: You can gather data about your clients on social media based on the types of content they find engaging and interesting
Your Competitors: You can find out who your competitors are targeting and what channels they are using to reach them
Google Ads has a few reminders when it comes to setting up targeting for your ads:
Check 'Include Google search partners' if you'd like your ad to appear on search engines other than Google. This means that your ads will show up on Google's search results pages and also on the results pages of search partners.
Check 'Display Network' if you want your ads to appear on sites that are outside of search. This means that Google may display your ads on relevant sites and not just via search.
Choose location options to refine targeting. This is particularly helpful for events, as people searching for targeted locations will be able to see your ads.
Select locations to refine where you'd like your ad to show up (or not show up).Google allows you to exclude certain areas where you don't want your ads to show. For example, you may want to target an entire state in the United States but may also need to exclude a few cities where your services are not available. Exclusion allows you to do that.
You can also target based on language by entering the languages you wish to target.
Set Budget and Bidding Strategy
After you've determined who sees your ads via targeting, you'll need to set your budget and bidding strategy:
Budget: will determine how many people get to see your ad
Bidding: will determine what you want them to do
Here's how to set your budget and bidding strategy:
Set a daily budget: Your daily budget is the average amount you want to spend on running ads per day. Daily spend may vary depending on the actual number of clicks and conversions that your Google ads get. However, your daily budget will eventually average out over one month based on the daily budget that you set.
Choose your bidding: Depending on your campaign goal, you can choose to focus on:

Conversions (sales and leads)
Clicks (website traffic)
Impression Share (based on the percentage of visits made to relevant search pages)
Google has additional pointers for choosing a bid strategy, which is always closely tied to your campaign goals. To select additional options, click 'Show more settings.' Additional options include:
Ad Schedule: to set the specific time and day for your ads
Conversions: to select the type of conversion that you will bid for
Ad Rotation: to choose between showing better-performing ads more often and showing all ads evenly
If you're new to Google Ads, a good rule of thumb is starting with a small ad budget first to get a feel of how your campaign performs within the first 30 days. Depending on the ads' performance, you can either adjust your budget or tweak your ads after the 30-day assessment period.
Choose The Right Keywords
When choosing keywords for your ads, always think about your target audience, as well as their location. This is because a lot of law firm ads work well when they target personas within local areas. As a general rule, you should choose keywords that:
Are relevant to your legal services
Attract good levels of traffic
Are highly-targeted
Have achievable difficulty
Try to find and rank for terms that have commercial intent. This means that you need to look for keywords that signify an intent to avail of the services of a lawyer or law firm. Rather than just searching for information, searchers with commercial intent may look for things like 'Lawyers who specialize in advice regarding extramarital affairs,' or 'Can I sue my coworker for publicly humiliating me.' As you can see, keywords with commercial intent may be very specific, but they signify that the searcher is looking for actual legal advice. You can take advantage of these terms by trying to rank for them. Usually, the conversion rate for this type of keyword is also much higher compared to broader ones.
Create Ad Group
Google will ask you to create ad groups after you've selected campaign settings. Depending on your goals, your ad groups should also be relevant to your target market's interests. For example, you can create an ad group named 'Notary Public' where you can target keywords like 'notarial services,' 'mobile notary,' and 'medical center signings.' You can then create ads about notarial services and link people to this section of your website. The two ways to create ad groups are:
Standard: Entering a set of keywords that are related to searches, then creating ads that will match these keywords
Dynamic: Allowing Google to use the content on your site to automatically create ads and target searches
Create Convincing Ads
Once you've decided on and set up the above elements of your campaign, it's time to create an ad. Remember to focus on your keywords when creating headlines and descriptions for your law firm's ad copy. As we discussed, you don't have much space on each ad, so you'll have to keep your copy crisp and catchy. Keep your goal in mind as well, to help you focus on the messaging for each ad. Create at least three ads per ad group, and remember the following pointers from Google:
Focus on your unique selling point
Highlight promotions, prices, and other exclusive offers
Include a convincing call to action
Include at least one keyword
Make sure your copy works well with your landing page

For example: If you're publishing an ad about a webinar, make sure to lead clients to a landing page with more information about the event

Optimize your ad for mobile users
Ensure that your copy meets editorial standards
Submit the Ad and Track the Performance
Once everything is in place and your Google Ads campaign has gone live, you should now start monitoring your ads' progress. Be patient though, as you likely won't see any significant results overnight. However, do make sure to track your campaign's performance because doing so will help you improve your ads and other marketing efforts. The Content Marketing Institute reports that '57% of marketers don't measure content marketing ROI.' This is a huge mistake for a law practice and a costly one. Regular monitoring not only allows you to address weaknesses in your campaign but allows you to maximize ad spend as well and increase conversions.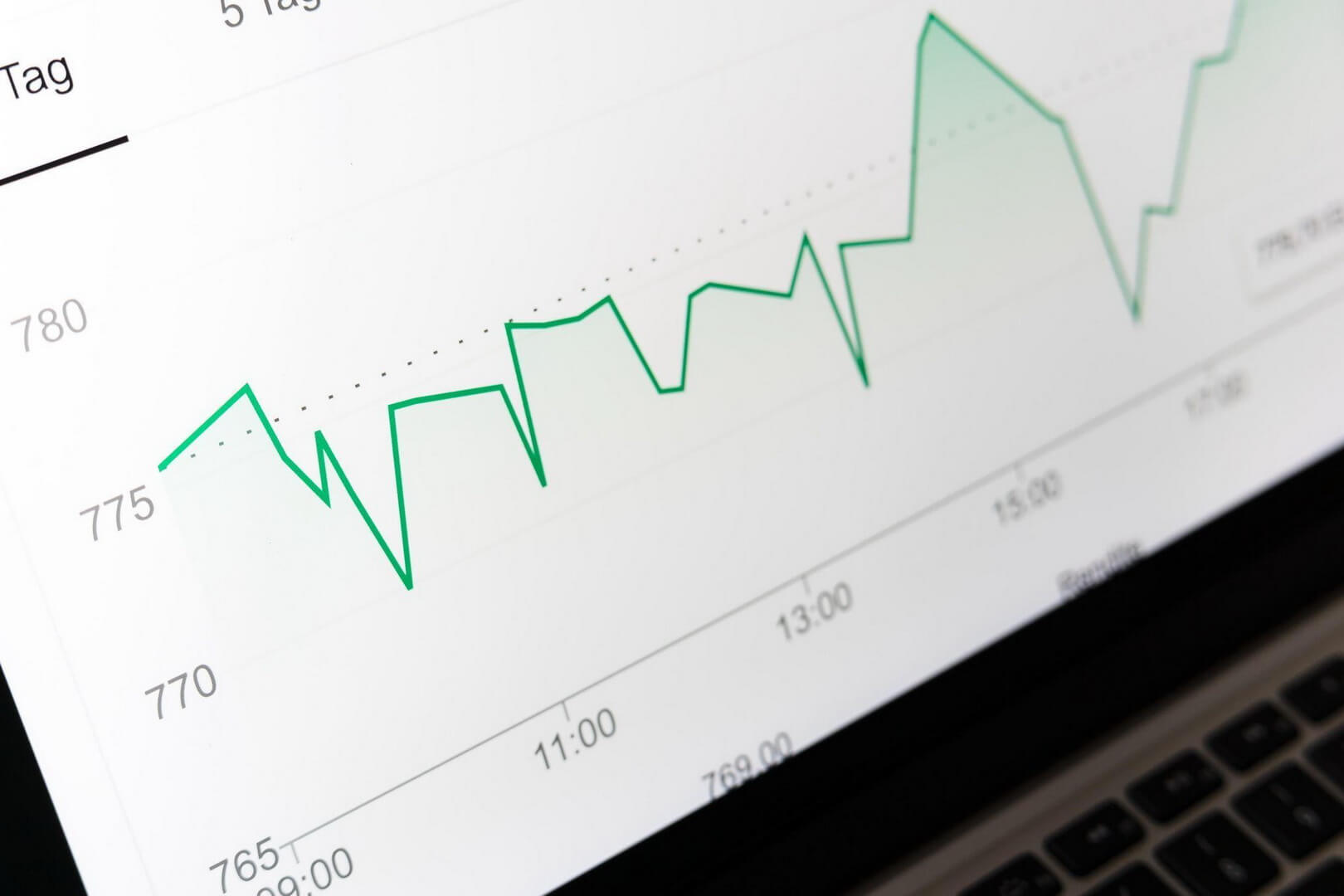 Finding High-Value Keywords For Your Law Firm's Google Ads Campaign
We've discussed how important it is to find good keywords for your ads and other campaign efforts. Now, we'll share some practical tips and tools that you can use to find high-value keywords for your law practice's Google Ads.
Using the Google Ads Keyword Planner
Google's Keyword Planner helps you find keywords for your ad campaign. The tool helps you discover new keywords that are related to your line of business by scrubbing your website, or your competitors' websites. It also shows you estimates about
The number of searches these keywords get
How much it would cost to target these keywords
Aside from keyword discovery, Google's Keyword Planner also allows you to:
See the approximate number of searches that a keyword gets per month
Get an estimate of how much it would cost for your ad to show up on searches for a certain keyword
Use your keyword plan for new campaign creation using in-depth keyword research
Remember to complete your account setup and access expert mode (not smart mode) before accessing Keyword Planner.
Using Google Related Searches
Another option is Google Related Searches, which you can use to find long-tail keywords. Long-tail keywords are phrases that typically contain 3 to 5 words. They attract high-quality traffic to sites and typically lead to high conversion rates. Long-tail keywords also tend to be less competitive compared to generic keywords. To find long-tail keywords, simply key in your desired keyword/s into Google Search. For example, let's search for 'personal injury lawyer Chicago' on Google:
Of course, the top results are Google Screened firms, as well as Google ads. Let's scroll even further towards the bottom of the screen:
This is the Related Searches section where you'll usually find helpful suggestions for long-tail keywords. In this case, you might want to pick up 'best personal injury lawyer Chicago,' 'Illinois personal injury lawyers,' 'Chicago car accident lawyer,' and 'birth injury attorney Chicago.' Brightedge explains that long-tail keywords are important because more than 70% of searches are made with long-tail keywords. They're even more popular because of voice searches (such as those done through Siri and Alexa) since searchers typically use natural language to conduct search queries. For example, a person searching for something through Siri might say 'Hey Siri, are there any car accident lawyers in Chicago?' or a similar iteration. As such, Google ads and related content will perform better if these long-tail keywords are targeted through the creation of copy and content that incorporates them.
Using Google Search Console
Another practical, very easy way to look for keywords to target is through Google Search Console for your law firm's website. It can show you if there are high-value keywords that you are already ranking for through your existing content. By identifying which keywords are already good at getting leads and conversions, you can easily expand efforts and build from the information. Here's how to do it:
Go to 'Search Traffic' or 'Search Analytics'
Look through your most popular keywords
Consider the number of impressions, clicks, CTR, and average ranking
Select 'Pages' to see which ones rank per keyword
Optimizing Ad Copy For Lawyers
Another thing we've emphasized throughout this guide is the importance of writing powerful, optimized ad copy. Here are a few tips to make sure your copy is at its best:
Write Copy That Encourages Searchers to Take Action
Because you only have a few words to get your message across, you want to convince searchers to find out more about your event, service, or special offer. Using the keywords you found, craft a message that you know your target audience can't ignore. Then, include a call-to-action like 'Book Your Free Consult Now' or 'Call Us For More Details.' This will increase the chances of interested clients clicking through your ad. Once they click, they will find your landing page and access more information about your offer, and hopefully convert.
Maximize Keywords
Google Ads 'scores' your ads similar to search (in certain ways). This means that relevance and helpfulness are the algorithm's top priority, since Google always wants to place user experience at the forefront of all their platforms. You'll have to make sure your ad copy is relevant to the keywords you've bid on. You can't just place keywords haphazardly. Rather, your copy has to incorporate them naturally. Using long-tail keywords is great because they reflect typical problems and inquiries that users search for on Google.
Identifying Your Law Firm's Top Competitors
Just like in SEO, you can also pick up a thing or two from your competitors when it comes to Google Ads campaigns. By identifying your competitors, you can leverage existing strategies and glean what works for them. When auditing your competitors, look for the following information:
The kind of messaging they use
The audiences and locations they're targeting
The benefits and perks they offer
Which keywords they're bidding on
The goal, of course, is not to replicate a competitor's strategy. Rather, it's to gather data that can better your campaign executions and push your creativity when thinking about your copy, offers, and messaging.
Optimizing with Ad Extensions
According to Google, Ad Extensions 'expand your ad with additional information, giving people more reasons to choose your business.' They typically increase CTR and conversions, as well as help you rank higher on Search. Extensions include:
Location Information
Call Buttons
Additional Text
Price Extensions
Sitelinks
There are many more ad extensions, which you can read about here. However, you have to keep in mind that optimizing ad extensions is important so that you can get the most out of them. Google chooses the kinds of extensions to display in response to individual searches. For that reason, Google suggests using all extensions that apply to your business goals. This is because adding content via extensions gives your ad greater visibility on Search. As mentioned earlier, they typically increase click-through rates, giving you more value per ad. The two kinds of ad extensions are:
Manual: Will require set up
Automated: Automatically added by Google
Read Google's instructions on adding and editing extensions here. Ad extensions also do not incur additional costs, so you'll be charged as usual.
Monitoring Your Google Ads Lawyer Campaign
Monitoring your campaign is essential for the growth and success of your marketing efforts. Here are some metrics you'll need to track when running a Google Ads campaign:
Clicks: This refers to how many times users clicked on your ads or engaged with them
Impressions: This refers to how many times Google served your ads in search results
Click-through rate (CTR): This refers to the percentage of users who clicked your ads.
     No. of Clicks        = CTR
No. of Impressions
Conversion Rate: Refers to the percentage of people who ended up converting by clicking on your ads
Average CPC: Refers to the average cost per click
Average Position: Refers to where your ads appeared on Search. Higher positions indicate greater visibility
Quality Score: Refers to the relevance of your ads, landing page, and keywords to users.
Common Mistakes to Avoid
Now that we've gone through the basics of setting up ad campaigns on Google Ads, let's take a look at some common mistakes that beginners often make:
Poor Location Targeting
Be conscious of your location targeting so that you don't waste your ad efforts. If you only operate in Illinois, for example, then there's not much use in targeting the entire country. This also goes hand-in-hand with defining your target audience. Targeting people who are in Illinois, for example, is a better idea than running ads in other states for the sake of brand awareness. This is because you'll want to focus your efforts on a specific location and target audience first, for conversion purposes. Remember that Google Ads are charged per click. If someone from DC, for example, clicks on your ad, the most you can get from that interaction is exposure. The best you can hope for is to be bookmarked for future reference, for when that person travels from DC to Illinois. Even then, the chances of that user converting are slimmer compared to users in your local area.
Improper Conversion Tracking
Like we said, not tracking ad performance can be a costly mistake. Why? Because you'll be wasting money running ineffective ads if you don't track your campaign performance. Instead of finding ways to improve on each ad by tracking and split testing, you might get stuck wondering why your ads are performing poorly! So make sure to measure your campaign progress regularly, and put measures in place to test for different kinds of messaging, design, colors, and copy, to capture what works best for your audience.
Poor Landing Pages
Your landing pages are just as important as your your ads. You can't just focus on your campaign and ads, and then lead your potential clients to a poorly-written or badly optimized landing page. Make sure you put enough effort into matching your landing pages to your Google ads, to ensure a smooth customer journey and encourage conversions. You don't want your audience to get interested in a service or offer, only to get frustrated because they can't find the information they need from the landing page.
Unappealing Ad Copy
Consider hiring people who are experienced in writing sales copy when working on your Google Ads campaign. Despite the brevity of most ad copy, you'll be surprised at how much time and effort goes into them. This is because compelling copy needs to have all the right elements compressed in such a limited space. When writing ad copy for your law firm, keep in mind that you're talking to potential clients who may not be familiar with legal terms. It's best to keep things straightforward and easy to understand. Steer clear from legal jargon and observe the tips for writing good copy that we outlined above in the section 'Optimizing Ad Copy.'
Unoptimized Search Intent
Related to our tip about landing pages is optimizing search intent. This simply means that you want to make sure that each landing page matches your audience's search intent. For example, you'll want users who searched for legal services to be directed to that specific landing page within your site. Those who clicked on ads about a free legal seminar or webinar on a certain topic should be directed to a landing page containing information about such. Failing to optimize search intent may cause your firm to lose conversions. This is because users might feel confused or frustrated when they see a landing page that's not related to what they were looking for. Instead, make it a goal to always direct your potential clients to helpful service pages, blogs, or calendars within your site that will help them find what they need quickly.
Frequently Asked Questions
How Much Will Google Ads Cost Me?
It depends. Google Ads are computed based on a variety of factors such as trends, industry, and customers. In more competitive industries, ads may cost higher. However, Google allows you to set a budget that's best for you at any level. Click here to learn more.
How Do I Measure the Success of My Google Ads Campaign?
You can measure the success of your campaign by monitoring and analyzing the metrics we outlined in the section 'Monitoring Your Google Ads Lawyer Campaign.' Google Ads also allows you to view and track other metrics, as well as create custom reports. If you're not well-versed in SEO or Google ads campaign tracking, you can always enlist the help of experts who can help you track and grow your campaign.
Should I do SEO or Google Ads for my law firm?
SEO and Google Ads work best if you can employ strategies for both as part of your campaign efforts.
SEO works by optimizing your website for search engines like Google and Bing, ensuring brand awareness and visibility if done correctly. It also improves user experience and may help establish client trust, as UX includes web design, speed, and security.Overall, making sure your site is SEO-friendly is very good for business, especially since Google accounts for a lot of leads gathered from online searches.
Google Ads works by deliberately placing your ads at the forefront of Google's search results, giving you the upper hand when it comes to accessing potential clients.Done right, this system is a great way to engage users with commercial intent and encourage conversions. It's also a great way to continually bring in new clients or re-engage existing ones.
Combining Google Ads and SEO will help you create a robust marketing strategy that will ensure client trust, satisfaction, and loyalty.