Law Firm Video Production
Create high-quality, engaging videos that will help you increase traffic and drive conversions with the help of our law firm video production services.
Quality Video Production Services for Lawyers
With the right video content, your law firm can tell its story in a way that is both engaging and informative. Research shows that 96% of people looking for legal advice start their search online — making it all the more important for lawyer videos to create a lasting first impression among potential clients.
At the dNovo Group, we understand the challenges and opportunities video presents for lawyers. We offer a range of video production services to help you connect with your audience, promote your brand, and drive business results. Our team has experience producing video content for law firms of all sizes, from small local practices to large international firms.
We specialize in video production for law firms and have the experience and expertise to help you create high-quality videos that will get results. From concept to execution, we can help you produce video content that is creative, informative, and on-brand.
LAW FIRM VIDEO PRODUCTION GUIDE
WE WORK WITH
We

Deliver

. Don't Take Our Word For It.

Just Ask Our Clients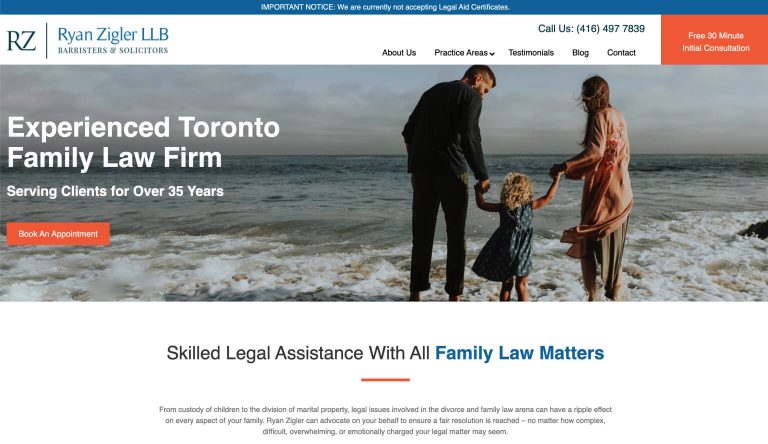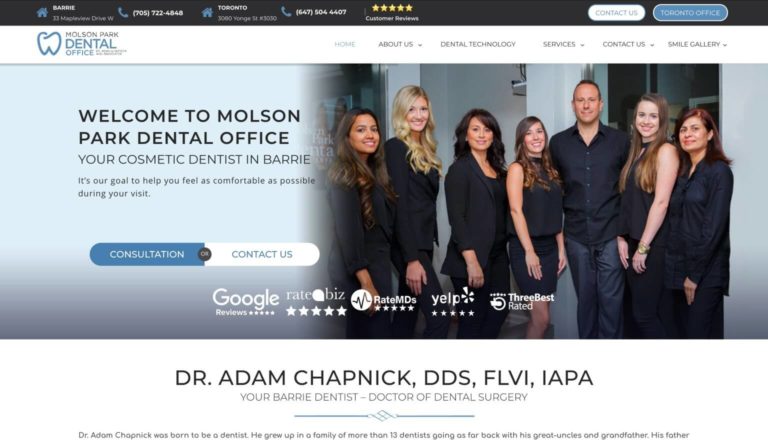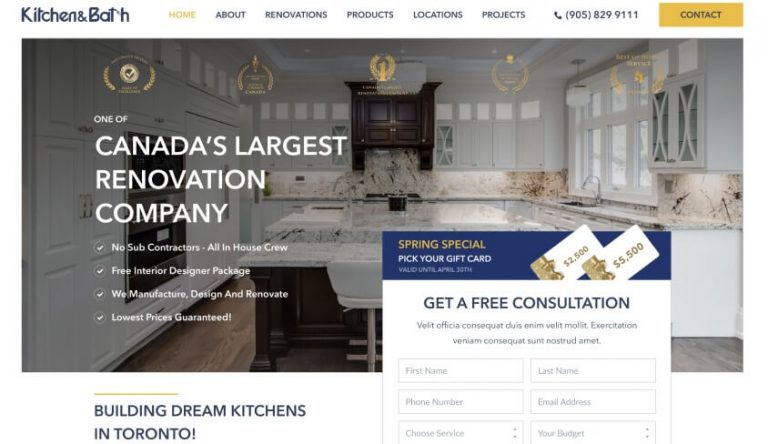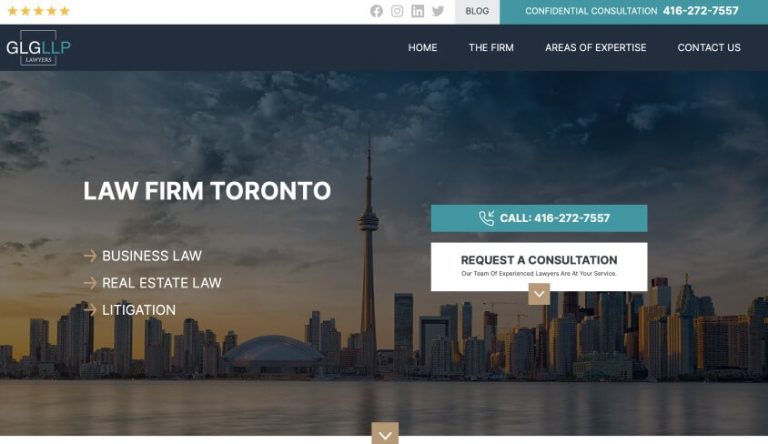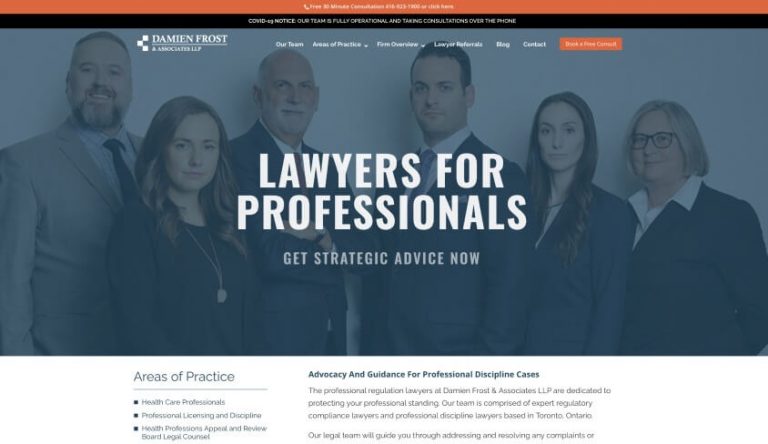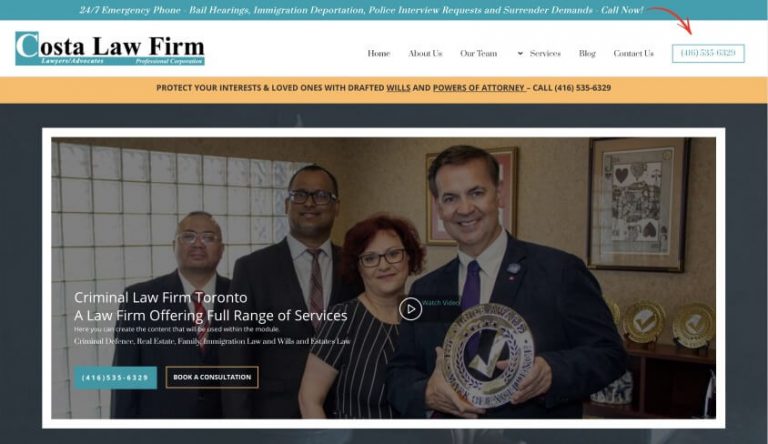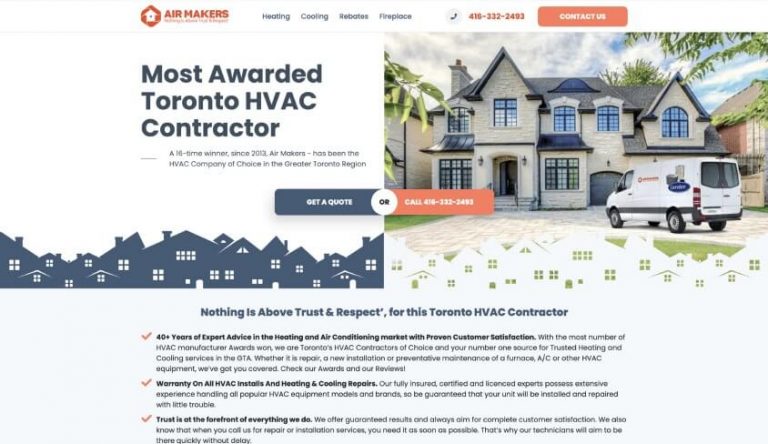 What is Law Firm Video Production?
Law firm video production is the process of creating video content for law firms. This can include ads, testimonials, case studies, walkthroughs, and more.
In an age where having websites is a must, law firms need to set themselves apart from competitors, and one way to do that is by using video content. To quote the American Bar Association: If you're not using videos to market your practice, you're not fishing where you should be.
Statistics show that videos account for 73% of conversions. Also, 46% of people are encouraged to seek more information about a business after seeing a video about it.
In addition, online users are more likely to watch a video than read an entire article, making video a powerful marketing tool. Not only is video content more engaging, but it's also more shareable. Social media platforms like Facebook and Twitter favor video content, so your video is more likely to be seen by a wider audience.
If you're researching video ideas for lawyers, check out competing firms' websites and social media channels. See the types of videos they're using and consider how you could improve upon them.
Looking for a Toronto video production company for law firms? dNovo group offers video production services for law firms in Toronto. We specialize in creating engaging and persuasive video content that will help you connect with your target audience.
Understanding Key Elements of Video Production for Lawyers
Let's take a look at some essential elements of producing a successful video:
Video Content
Content is arguably the most important production element. You'll want to ensure your video is engaging, informative, and on-brand. A great way to do this is to focus on telling a story. Stories are a powerful way to connect with your audience and communicate your message in a way that is both memorable and impactful.
Think about your law firm's strongest points and use that in the content of your video. It's also important to consider your audience when developing your video content. Paying attention to these factors will help you connect with your viewers and demonstrate that you understand them.
Video Length
While it can be tempting to cram all essential information in one video, it's important to consider the attention span of your audience. Studies show that the average person has a shorter attention span than a goldfish, so it's important to keep your videos short and sweet.
Your law firm video should be no more than 2 minutes long. This may seem too short a time, but it's actually the perfect length to deliver a concise and impactful message. A standard video ad is about 15 to 30 seconds long, so a 1 to 2-minute video is a great way to get your point across without boring your viewers.
If you're creating a video for social media, such as videos for Facebook posts, sponsored ads, and the like, try to keep them even shorter (15 to 45 seconds). Social media users are used to scrolling through their feeds, so a shorter video will be more likely to hold their attention.
Video Script
Having a script takes the guesswork out of your entire production process. It will help you distill abstract ideas into clear talking points and establish your production flow early on.
When writing your script, remember to keep your audience in mind. Write in a conversational tone and avoid dense industry jargon. You want your script to be accessible and easy to understand while conveying authoritativeness and knowledge in your field.
Creating a script before shooting the video ensures everyone is on the same page. This is especially important if you're working with a team of creatives and other stakeholders. A script will help ensure that everyone knows what needs to be done and when it needs to be done.
How Your Law Firm Can Benefit from Video Production
As video becomes an increasingly popular way to consume content, lawyers need to understand how they can use video production to market their practice. Law firms can leverage video materials to support various business goals, be it generating leads, building brand awareness, or boosting website traffic.
Increasing Brand Awareness
Video is a powerful brand-building tool. It allows you to show, rather than tell your audience, what your law firm is all about. A well-crafted video can communicate your firm's values and personality in a way that is difficult to achieve with written content alone.
When producing brand awareness videos, keep your target audience in mind. What are their needs and pain points? What type of video content would they resonate with? Once you've got the answers to these questions, you can start brainstorming video ideas that will help raise awareness about your brand.
Helps Create More Personal Relationships
In a competitive industry like law, personal relationships matter. Video production can help build stronger relationships with clients, referral sources, and key stakeholders.
For example, you can use video to introduce yourself and your team to potential clients. You can also use video to stay in touch with referral sources and update them on your recent successes. Video is also a great way to show appreciation for clients and referral sources who have sent business your way.
Video production can help you build the kind of personal relationships essential to success in the legal field, especially since people looking for legal advice are often going through difficult or stressful times in their lives.
Makes You Stand Out from Your Competition
In today's digital world, video is no longer a luxury; rather, it is a necessity. If you want to stand out from your competition, creative and engaging videos are a must.
Video production can help you differentiate your law firm in several ways. For example, you can showcase your firm's unique culture and values using videos. You can also use video to highlight your firm's successes and capabilities in a way that won't be as engaging when presented in written format.
When producing video content, think about what makes your law firm unique and how you can communicate that through video. Are you passionate about social justice? Do you have a team of highly experienced lawyers? Whatever it is that sets your firm apart, make sure to showcase that in your video content.
Personification of Customer Reviews
Most people trust other people, not businesses. When prospective clients see positive reviews from your past clients, they are more likely to trust your law firm and do business with you.
However, it can be hard to get people to read written reviews, no matter how stellar they are. This is where video production comes in. You can use video to turn written reviews into engaging and personal testimonials.
When creating customer testimonial videos, make sure to get permission from your client first. Then, edit the video, so it is clear, concise, and highlights the key points you want to communicate. Finally, post the video on your website and social media channels to reach a wider audience.
Showcase Your Knowledge and Expertise in a User-Friendly Way
If you want potential clients to trust you, show them you know what you're talking about. Video production is a great way to showcase your law firm's knowledge and expertise in a user-friendly way.
For example, you can use video to create educational content that will help clients understand complex legal concepts. You can also use video to show clients how your law firm can help them resolve their specific legal issues, answer frequently asked questions, or dispel common misconceptions about the legal process.
Improve Your Law Firm Website SEO and Bring More Clients
​​Video is also a great way to improve the SEO of your law firm's website to bring more clients to your site. Since videos are easy to share and can be embedded on other websites, they can help you reach a wider audience.
Google's algorithms also favor websites that feature video content, so adding videos to your site can help you attract more visitors from search engines. When creating video content, be sure to include keyword-rich titles and descriptions. You should maximize your videos by posting them on your social media channels and embedding them on your website and in relevant blog posts and articles.
Types of Videos Your Law Firm Can Use for Video Production
Video marketing for lawyers can take many different forms. The type of video you produce will depend on your firm's goals, target audience, and budget. Some common types of videos law firms use for video marketing include:
Video Testimonials
As we mentioned before, video testimonials are a great way to showcase the success of your law firm and build trust with prospective clients. They're a great way to talk about your firm's strengths in a customer-focused and relatable manner.
While most consumers distrust ads, they're more likely to believe other consumers. Leveraging customer testimonials is rooted in a tried-and-tested marketing tactic called word-of-mouth marketing. According to statistics, testimonials are among the most effective content types to increase organic traffic to your site.
Most people trust reviews and testimonials from people online just as much as they would from friends and family, especially if they are positive reviews. In addition, positive reviews increase consumers' trust in a business and encourage them to take action.
With video testimonials, you can tell a compelling story that will resonate with your audience and leave a lasting impression. They're a great way to establish an emotional bond with your target audience, as well as establish your expertise and credibility.
To create a video testimonial, you can start by reaching out to some of your past clients and asking if they'd be willing to participate. Once you have their permission, film them talking about their experiences working with your law firm. You can give them guide points, but don't make it a scripted testimonial.
Practice Areas and FAQs Videos
Your law firm can produce videos addressing common questions related to your practice areas. These videos can help clients understand their legal options and make informed decisions about their cases. You can also use these videos for marketing specific practice areas and attracting new clients.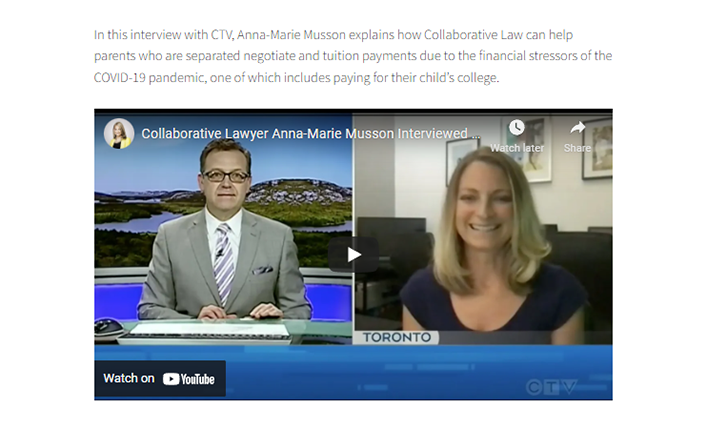 FAQ videos are also a great way to boost website traffic since you can use them to target long-tail keywords that potential clients are searching for. For example, if you're a personal injury lawyer in Toronto, you could create a video addressing the question, "What is the statute of limitations for filing a personal injury claim in Toronto?"
To make these videos more effective, include calls to action at the end of each video. You can encourage viewers to visit your website, sign up for your newsletter, or call your law firm to schedule a consultation.
Introduction to a Law Firm
An introduction video is a great way to give potential clients a behind-the-scenes look at your law firm. These videos can be used to show off your office, introduce your team, and give viewers a sense of what it will be like to work with your firm.
An introduction video is also a great opportunity to share your firm's core values and explain why you do what you do. This can help viewers connect with your law firm on a personal level and understand your mission and values.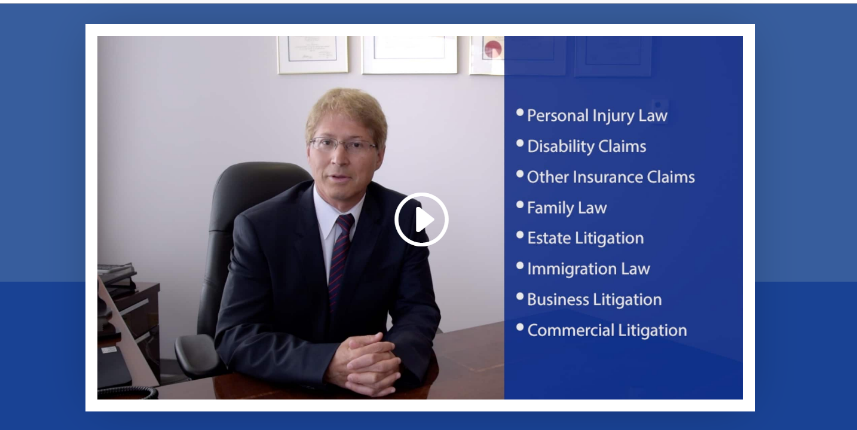 When creating an introduction video, be sure to focus on your law firm's defining aspects. Share these aspects in your video to help viewers understand what makes your firm unique.
The best introduction videos are those that are personal and relatable. Avoid using too much industry jargon, technical terms, or legal lingo. Instead, focus on creating a video that is easy for your viewers to understand and connect with.
Lawyer Profile Video
A lawyer profile video is a great way to introduce potential clients to the attorneys at your law firm. You can use these videos to showcase each lawyer's experience, expertise, and personality.
A well-crafted lawyer profile video can help build trust with potential clients and encourage them to contact your firm for a consultation. Attorney videos are like product videos, except you're "selling" an attorney's services instead of a product. Just like with product videos, you want these videos to be informative and engaging.
When creating such videos, focus on each lawyer's strengths and establish their expertise. Hone in on what makes them the best choice for potential clients by talking about their win record, experience with similar cases, or awards and accolades. You can also include testimonials from past clients to further showcase each lawyer's abilities.
Legal Commercial Video Production
A legal commercial is a great way to market your law firm to potential clients. These videos can be used to introduce viewers to your firm, share your story, and explain what you do. A legal commercial can also be used to provide an overview of your firm's practice, talk about your team, and show off your office.
In a legal commercial, you can cover any relevant topic you wish, but it's important to focus on those aspects of your firm that will appeal to potential clients. Aim to create a video that is both informative and entertaining. After all, you want viewers to remember your law firm after they've watched your commercial.
Video Production Process to Achieve Your Law Firm's Goals
To produce a video that will achieve your law firm's marketing goals, it's important to follow a process that covers all the necessary steps. Once you're ready, we suggest consulting with a Toronto video production company for law firms to get the professional expertise a project like this requires.
Here are the steps you'll need to take to get started:
Planning & Research
The first step is to determine what kind of video you want to produce. What is your budget? What are your goals for the video? Once you have a clear idea of what you want, you can start researching video production companies and find the one that best suits your needs.
This step is also your pre-production process, where you'll prepare the elements of your production. This includes the script, your talents (attorneys, clients, resource speakers, actors, etc.), lighting and sound elements, and your filming locations.
You'll need to coordinate with your attorneys and the people with speaking roles beforehand to ensure they're free on the date (or dates) of your shoot. If you're working with a professional video production company, they will likely have a team to help you with all the pre-production details.
Production
Once everything is ready, it's time to film your video. This step will usually take place over one or two days, depending on the length and complexity of your video. If your talents' schedules are complicated, video shooting might last a week or two.
Time is of the essence during production, so it's important to have a clear idea of what you want to achieve before the filming process. Make sure to have a "shot list" for each shooting day to know what you'll need to accomplish by the end of the working day.
During production, the video team will set up all the necessary equipment and ensure the lighting and sound are perfect. They will also work with the attorneys and other talents to ensure they are comfortable and delivering their lines correctly.
Remember to take two or three safety shots per take so you have backups in case a file gets corrupted or an attorney messes up a take.
Post-Production
Once everything is filmed, the video will go through a post-production process. This is where the team will edit the footage, add any additional graphics or effects, and put the finishing touches on the video.
Depending on your agreement with the production company, you'll be entitled to at least two revision rounds to address any mistakes or changes that may be required. Once you're happy with the final product, the video will be exported in the format of your choice and delivered to you either physically or electronically (or both).
When previewing the material, look out for typographical errors, grammatical mistakes, jarring transitions, or uneven sound levels that may take away from a professional-looking video.
Sometimes, even the smallest mistake can impact the video's quality, so ensure you have at least two or three fresh sets of eyes on the project by having your team look at the final output before production.
Video Distribution
Now, it's time to promote your new video. You can upload it to your website or social media channels or use it in your email marketing campaigns. You can also send it to potential clients or referral sources. If you're using the video as a marketing tool, remember to track its performance to gauge its effectiveness.
Promoting your video is an important step in getting people to watch it. But before you do, ensure your video is high quality and professional-looking. You risk damaging your firm's reputation with a poorly made video.
Ways to Distribute Your Law Firm's Videos
There are many different ways to distribute your law firm's video. Since you'll likely be posting your video online, you'll need to consider which platforms will work best for your goals. For example, YouTube would be a good option if you want potential clients to see your video. If you want to generate leads through your website, then embedding the video on the site would be a better solution.
You should also think about how you want people to find your video. If it's simply an add-on to your website, then optimizing it for SEO (search engine optimization) might not be necessary. However, if you're posting it on social media or using it as part of an advertising campaign, you'll want to ensure that people can find it easily.
Here are some distribution ideas to get you started:
Your Website
Adding a video to your website can help boost your SEO and make your site more user-friendly.  People are more likely to watch a video than read through a long block of text, so including one on your homepage and service pages can help capture your visitors' attention.
According to research, putting a video on a website's landing page can drive conversion by up to 80%, so it's definitely worth considering if you're looking to increase leads and grow your client base.
In addition, 96% of consumers watch videos that explain how a product or service works, so if you have complex legal issues you want to simplify for potential clients, creating an explainer or FAQ-type video series could be a great solution.
Email Marketing and Newsletters
Your law firm video can also be used in your email marketing and newsletters. Alternatively, you can also include a link to the video in your weekly or monthly newsletter.
According to research, embedding videos in emailers increases open rates, click-through rates, and conversions. So if you're looking for ways to boost your email marketing campaigns, adding videos is a great option.
Adding videos to your newsletters can also help your message stand out from the pack and give your readers something new and interesting to watch. There are many ways to use video content in email marketing and newsletters, including:
As bonus content to provide more information on a topic
To showcase your company culture and work ethics
To announce an event, such as a legal seminar or webinar
To weigh in on a controversial or contentious topic
Social Media
Posting your videos on social media is a great way to reach potential clients and referral sources. You can post them on your firm's page, as well as on your LinkedIn profile. You can also share them in relevant groups and forums on platforms like Facebook, Reddit, and Twitter.
Remember to include an engaging description and hashtags when posting your videos on social media to help relevant people find your content. You should also consider posting them at different times of the day to reach a wider audience.
YouTube
YouTube is the second-largest search engine on the world wide web and the third most visited platform after Google and Facebook. If you are a small practice with a limited budget, you only need a good quality smartphone and lighting to create a good video.
This makes it a great platform for promoting your law firm's videos. You can create a channel for your business and post all of your videos there, host live Q&As, and run ads.
And since Google owns YouTube, you increase your law firm's chances of showing up on the world's largest search engine when you use YouTube to promote your practice.
To get the most out of YouTube, you should optimize your titles, descriptions, and tags. Also, create compelling thumbnails and channel art to encourage people to click on your videos.
Video formats that work best with YouTube are:
Explainer videos
FAQ-type videos
Interviews
Walk-throughs
Tutorials/demos
Answering user-submitted questions
How dNovo Group Can Help with Video Production for Your Law Firm
If you're looking for law firm video production services in Toronto, look no further than dNovo Group. We're a full-service law firm marketing agency specializing in law firm content marketing, web design, SEO, and video production, among other services.
We have a team of experienced and creative videographers, editors, and animators who can help bring your vision to life. Whether you're looking for a short lawyer video or a full-length law firm commercial, we can help you create professional and high-quality video content that will help you reach your target audience.
Most importantly, we understand the legal field and know how to produce videos that resonate with your target audience. Thanks to our extensive experience working with law firms, we know what type of content works best for different types of law firms and can help you produce videos that will achieve your desired results.
Among our clients are some of the top law firms in Toronto, Chicago, and more. Contact us today if you're interested in learning more about our law firm video production services or any of our other services. We'll be happy to answer any of your questions during a free consultation with one of our representatives.