Lawyer SEO
Helping attorneys and law firms dominate in search engine rankings!
A Comprehensive Guide To Lawyer SEO
You put so much work into building a professional law firm website. Why is it not getting the exposure it deserves? This is a question we often come across as lawyer SEO experts. Luckily, there is a marketing tool that law firms can use to grow their visibility online and gain more traffic. It's called search engine optimization or SEO. One of the reasons why site owners spanning different industries believe in SEO is because it works. As search engine experts, we have seen law firm websites with minimal traffic transform to acquire hundreds of leads daily from SEO and PPC campaigns. We believe that every law firm can take advantage of SEO tactics to boost their site rankings and get increased business online.
What is Lawyer SEO?
When a user enters a keyword or phrase on a search engine like Google, its algorithm decides what content to show in the results based on several factors. Lawyer SEO involves using several techniques to help your law firm website rank high on search engine results pages. When your law firm website is more visible to people searching the web, you are likely to get more traffic and ultimately greater brand awareness.
One thing that hasn't changed regarding SEO is how search engines must crawl and index webpages before ranking them on SERPs. However, the techniques used in SEO keep changing over time. Search algorithms are constantly updated to offer users the best results for each query. Today, there are so many proven ways to get high website rankings through SEO. Google considers technical factors like the site's link structure, site design, inbound links and tags, just to name a few, when determining how to rank web pages.
What SEO is not
SEO doesn't mean including as many keywords as possible on a web page with the hopes of reaching people searching for your law firm. In fact, keyword stuffing is a black hat SEO tactic that can hurt the site's overall performance on SERPs. Proper use of keywords must focus on answering the searcher's query in the best way possible. Optimizing content in a way that makes it look forced or unnatural will add no value to your law firm's rankings on search. Other examples of black hat SEO techniques you should avoid include:
Stuffing keywords on page titles
Duplicating content from other sources online
Adding anchor text unnecessarily in the web copy or blog
Linking to low-quality, irrelevant website pages
Surprisingly, some of these black hat SEO tactics may pay off in the short term, but Google will catch up with you on time and issue a penalty that could potentially remove your site from all relevant searches. That's why it's important to invest in effective SEO strategies that offer long-term value.
WE WORK WITH
We

Deliver

. Don't Take Our Word For It.

Just Ask Our Clients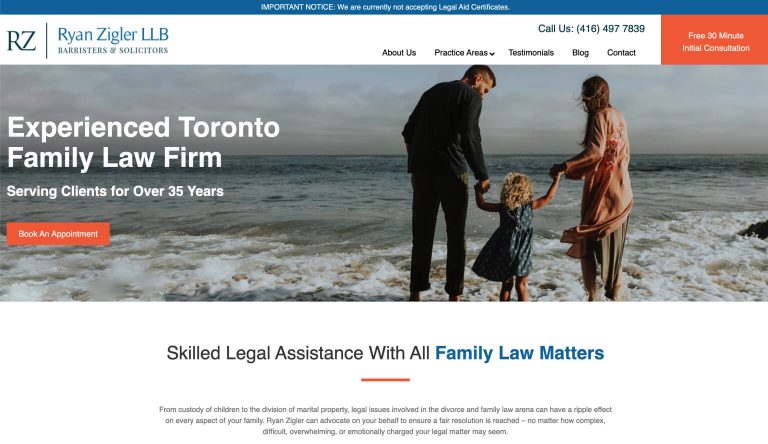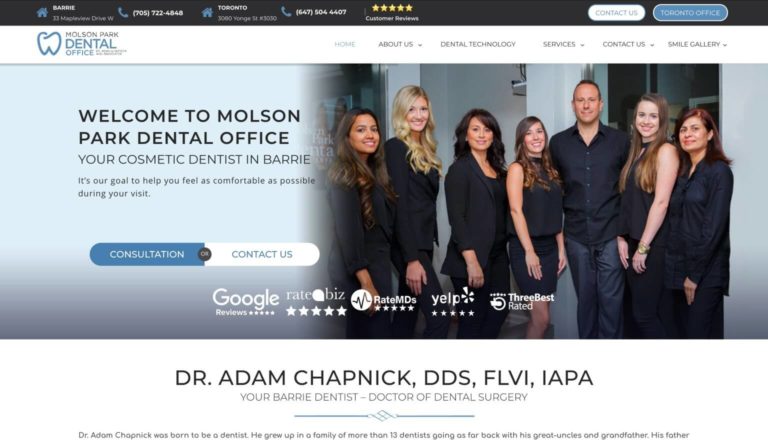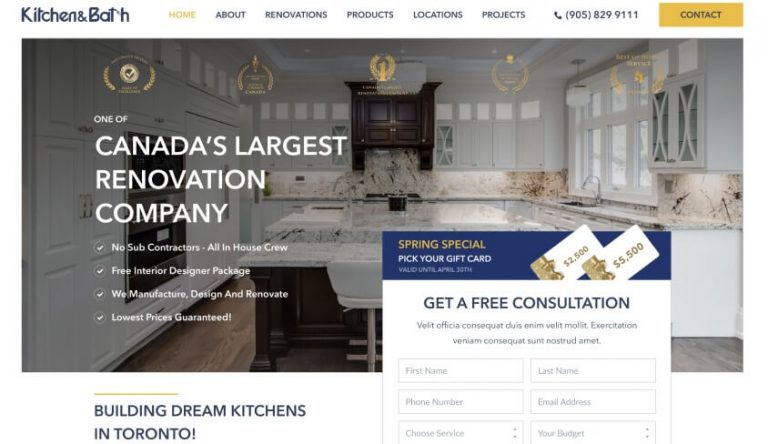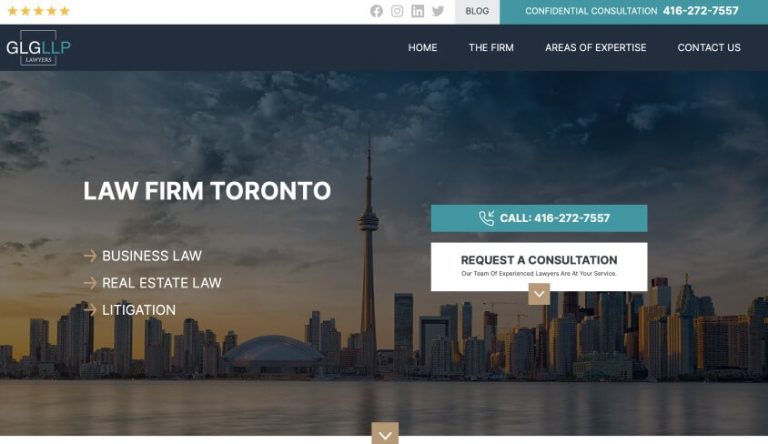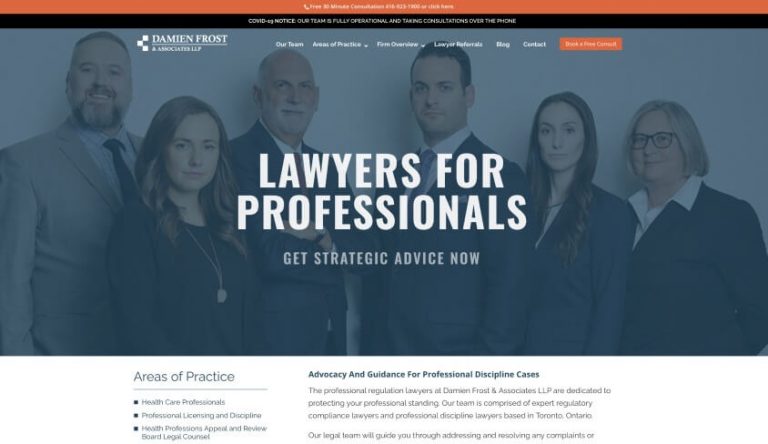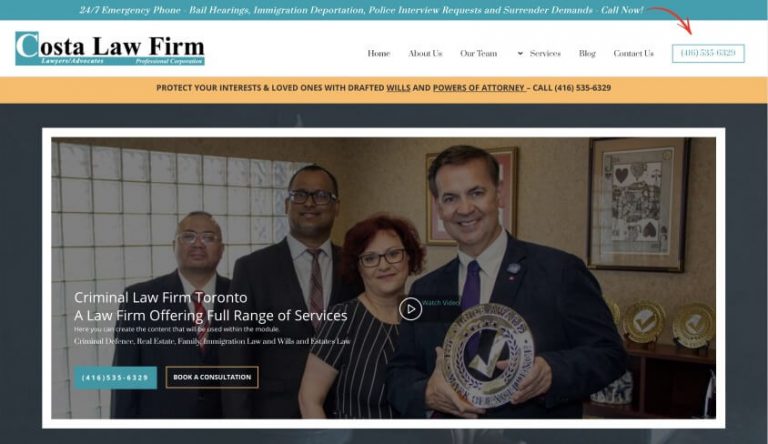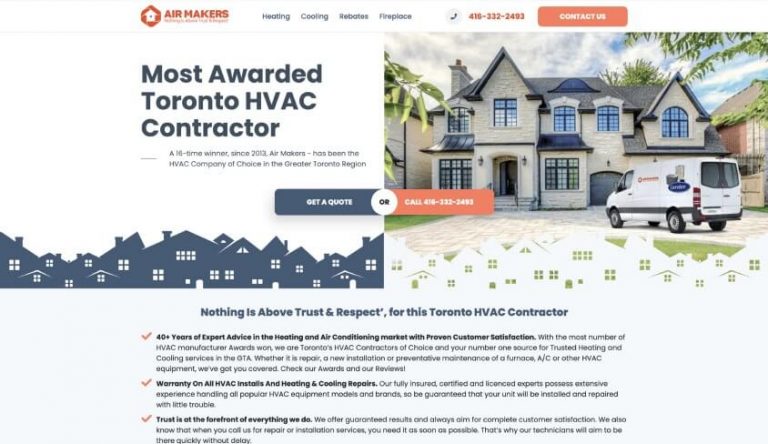 The higher your law firm website ranks on search engines, the more traffic it's going to get. Research has shown that more than 75% of users will click on the first SERP.
Websites with poor rankings on search receive low visibility online
As more law firms are working hard to improve their site rankings, it becomes harder to stay ahead of your competition if you don't work on your SEO.
It's hard to gain organic traffic and rankings without focusing on SEO
More than 1/3 of consumers use search engines daily to find products and services across different industries
How to Use this Guide
Before we dive deep into this lawyer SEO guide, it's important to note that what's covered here is intended to offer value to a wide range of skill levels. The SEO techniques mentioned in this guide don't require any coding skills or very expensive marketing tools. We are offering a great way to get started with minimal investment in terms of your time and effort.
However, to implement a winning SEO strategy, we would recommend working with a professional agency that can handle things for you. Discuss some of the steps highlighted in this guide and how you can best utilize them to top SERPs. You may also schedule an appointment with one of our experienced SEO experts to get one-on-one advice on the next steps. If you are a professional in lawyer SEO, you may want to use this guide as a simple checklist for your clients to make sure you've covered everything. Now let's get started!
Link Building for SEO
Backlinks are links on your law firm website that come from other websites. Search engines like Google use backlinks to determine how relevant and trustworthy a website is. If prominent and trustworthy websites link to your law firm's website content, it's considered a mark of trust that helps the site rank higher in SERPs. To make backlinking an effective part of your SEO strategy, all these links need to come from high-quality sources. This improves your law firm website rankings since the backlinks pass authority to your site.
How backlinking works
When you write a high-quality blog or web copy, it will likely not have any authority immediately when you publish it. A good way to make that content gain a higher page rank is by linking from other trustworthy sources. Search engines will begin to see the content as relevant. The key word here is 'credible and high-quality sources'. Your law firm's website rankings will not improve even if you have thousands of backlinks, but they come from irrelevant sites that are considered spammy.
There are many strategies to acquire backlinks, which we shall get to shortly. It's important to keep in mind that search engines are looking for useful and high-quality content. Paying too much attention to the number of backlinks your site has can result in poor quality links that do more harm than good. However, link building can slowly become the most effective tools to gain organic traffic in the short and long term.

Understanding the different types of backlinks
Before you begin your backlinking strategy, a good place to start would be to know the different ways to link to other websites.
No Follow Links
When to use it: When linking to a page on another site that you don't want search engines to crawl.
How to use it: Use the attribute rel="nofollow" within the link's code.
Why it's useful: It helps website owners refer to another site which they don't necessarily want to endorse.
Follow links
When to use it: When linking to a website that search engines should crawl.
Why it's useful: It allows authority to be passed to the linked page, especially if it is a trusted source. Additionally, follow links provide search engines with more context about the page.
Search engines crawl the linked page and can better understand what its content is about.
User-generated links
User-generated links can come from different sources, including:
Blog comments that are not moderated
Infographics
Profile pages, particularly their social media profiles
Advertisements
Blog post signatures with text that is SEO rich
You need to be cautious when spending time on unnatural user-generated links because most of these are usually low quality and can result in a much lower page rank. In fact, user-generated linking should be considered more like an organic strategy because most of the links you obtain may not pass any authority (come from less reputable sources than your own website). The best way to get user-generated links that will help boost SEO is to allow them to grow organically from your readers and website visitors. A more efficient natural backlinking strategy occurs when someone reads your blog, leaves a comment and includes a link to their blog or website in a way that provides value to the other readers. These kinds of links shouldn't have any advertisements or paid content.
Simple strategies to get started with link building for SEO
Requesting backlinks from high authority sources
Are there any websites in your niche that have high page rank and you'd want to link from? What if you made a list of these credible sites and contacted the owners directly to link to their sites? Manual outreach can take a lot of time and effort but could be the most effective way to begin building a good source of backlinks. Below are a few tips to make the process of requesting for backlinks successful:
Ensure that the list of sites you would like to reach out to are all within your niche
Perform some research to understand the credibility of each website (review its page rank).
Draft a carefully thought email that you will send to site owners (you can research common examples online).
Monitor the open rates and CTR of different email drafts and make tweaks where necessary
Follow up constantly on the website owners who respond to your manual outreach
Create content with linkable assets
One of the best strategies to provide your readers with more credible information is to create content that is linkable (attracts links). A good example is an infographic that provides detailed data on a certain subject matter. With the infographic, you can link to the website that did the initial research for your readers to find out more.
Why infographics work:
They are more pleasant to read and review (eye-catching than long pieces of text)
They are very shareable
They occupy less space and are easier to scan through
They are fun and engaging
They promote SEO (when you link to the original source of data)
They can boost your site's credibility and authority, especially when shared on social media
They are easy to create. You can download a template and customize it to your liking.
Utilizing the power of social media
Social media can be a powerful tool in your link-building strategy. Social media not only helps you create more brand awareness, but it's also an effective tool to share your linkable assets and increase your chances of others linking back to your website. Some simple ways to get high-quality backlinks from social media sites include:
Engage with your audience in the comment section and leave links for more information
Respond to brand mentions
Engage in conversations that are within your niche on social media
Post social media content that encourages engagement, such as polls
Determining site authority and why it's important
For link building to work, you must focus on posting content from high-quality, authoritative sites. The question is, how do you determine whether the website you would like to link to is a trusted and relevant source? There are 3 main things to look at when determining a site's authority:
Influence: The site needs to be a reputable source of legal information. Do people know it? Do they trust it? You can tell by whether people are only linking to sections of the site or the entire article.
Relevance: Does the site focus on the legal industry or, even better, your area of practice? Search engines will only consider a backlink to be valid if both sites post almost similar content. You'll get a lot more benefit from a law firm website than a reputable blog with little, if any, legal content.
Uniqueness: Does the site offer backlinks to any other website that requests for it? Your law firm will get more SEO value if the links are obtained from a recognized and authoritative source whose webmaster thoroughly reviews their backlink sources.
Legal Websites with high page ranking and authority
Below are a few sites that are widely respected sources of information in the legal world and can give your law firm website a major SEO boost.
Avvo: A directory website for law firms where lawyers can respond to commonly asked questions from the public and even submit legal articles and guides which link back to their sites.

Source
FindLaw: Law firms can add a profile of their practice on FindLaw and provide more information about their business, including a link to their site.
Nolo: This site is well known for having relevant legal guides and connecting its readers with reputable lawyers in their area.
Justia: Lawyers can also create a free profile on Justia, a legal directory with articles and case law. Premium membership opens more features such as a higher placement on the directory and a contact form where potential clients can directly contact them.
HG. Org: Another directory site for lawyers with both premium and free listings. This one also allows members to publish articles with links to their law firm website.

Before we wrap up on linking building as one of the most effective SEO strategies, do not overlook the important step of removing low-quality links on your web pages.
Spammy links can have several negative impacts on your law firm website:
They diminish trust and authority of your brand among web users
They could damage your SEO efforts in the long run
Poor quality links give your law firm website a bad first impression
Perform a simple audit to remove any unwanted, low-quality incoming or outgoing links from your web pages. This practice will require time and effort, but it's well worth it if you consider the damage low-quality links can cause.
Invest in a Mobile Friendly Website for SEO
Mobile-friendliness, also regarded as site responsiveness, is a term used to describe how well your website pages are designed and optimized to operate on different mobile devices such as smartphones and tablets.
According to research shared by Pew Research Center on mobile phone ownership, more than 97% of Americans now own a cell phone of some kind. Out of this, 85% own a smartphone which they use more than half of the time to access their home internet.
Search Engine Land shared research that showed nearly 60% of all search queries are done on some type of mobile device. There's no denying that the future is mobile, with more and more people accessing the internet on their phones. That's why every law firm should ensure that its website is mobile-friendly.
4 proven principles of responsive web design for your law firm
Your law firm's website should be designed with a keen focus on providing an optimal mobile user experience.
Design for all screen sizes: Avoid focusing on devices because these also vary in screen sizes. For instance, a smartphone can have a larger screen than a tablet. Some desktops also have screens that are larger than TVs. Your design decisions should be based on screens, not devices.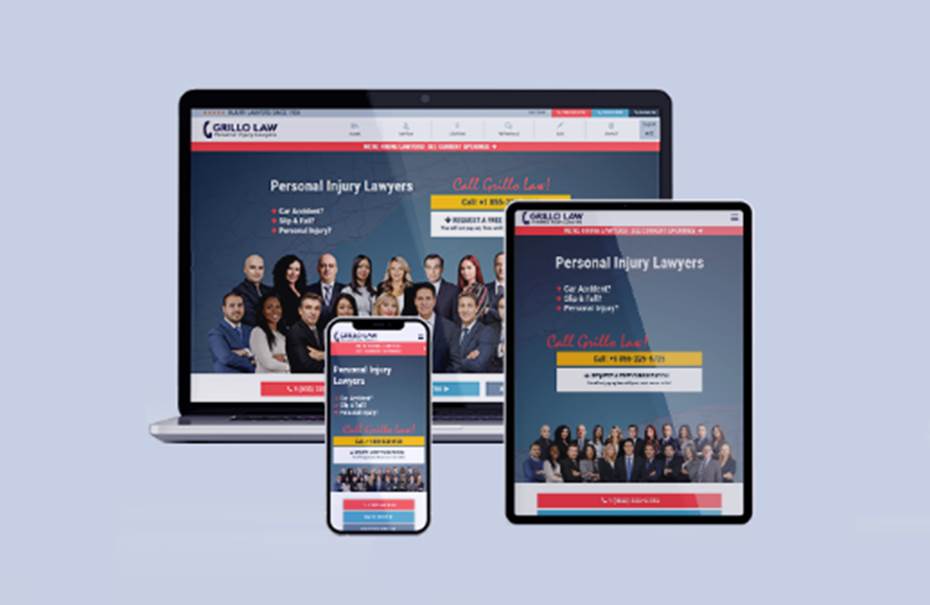 Every screen size matters: Don't be tempted to design better for a particular screen size that you consider to have the most users. Every user matters. Hence take ample time to design for the large screen just as you would for the smaller screen sizes.
Avoid hiding content: It's important to allow users access to the same content regardless of their devices. Everyone now wants full access to the content they view regardless of the device they're using.
Test with real users: It's common for issues to occur when least expected. That's why you need to perform user testing as frequently as possible.
3 common signs that your law firm website is not responsive (mobile friendly)
If your law firm website isn't designed responsively, search engines and web visitors will take notice. If any of the signs below sound familiar, you'll need to take a closer look and rectify the issue.
Your site doesn't automatically adjust as you change the size of the browser: You can perform a quick check by pulling the right side of the window on a desktop or laptop with your mouse. If the content is cut off as you adjust the size of the window, it means your site is probably not as responsive as it should be.
Design elements become too small and illegible on a smartphone: Design elements like text, navigation menu, and buttons should adjust to your screen size. If they become too small, it probably means that your law firm website is not responsive.
Poor website metrics: There are certain metrics that will indicate a non-responsive site. They include:

High bounce rate
Decreased website traffic
Low click-through rate
Low number of leads
Low number of pages per visit
Pay Attention to the Website Structure
Site structure is one of the most often overlooked SEO strategies. While content is crucial, you cannot underestimate the importance of making sure that the content is presented such that search engines can understand the site. Most people assume that a law firm website structure will only improve its aesthetics, but it does much more. Website structure helps simplify the 3 key functions of search engines.
Crawling: Once the search engine finds a new page, it scans it to discover what it's all about. This process is known as crawling. Search engines crawl websites in different ways. The most common way is when they find a website link on a new page or from a website's sitemap. Crawling involves reading the page's content before the search engine determines where to place the page in SERPs.
Indexing: Once a search engine crawls a web page, the next thing it does is called indexing. This process involves sorting the page and then deciding where to store it in the search engine's vast database.
Ranking: The ranking process is where search engines decide which results to show their users. The goal here is to provide users with the best answer to their query. There are thousands of ranking factors which the search engine uses to determine which results to show. Users usually get different results even when they search for the same thing, which goes to show the complexity of search engine algorithms.
To understand how site structure works, think of a house with a well-planned layout, which makes it very easy for any guest to know where everything is. Search engines are similarly looking for content that is well structured, and this makes crawling and indexing easy. We will go over some common practices that can be used to boost site structure and generate higher rankings because of simplifying the crawling and indexing process.
Offer multiple navigation options
Your site's navigation will also impact its overall structure. Keep in mind that web users use the main navigation bar or drop-down menus to access different pages. There are many ways to improve your navigation, even for law firms that only focus on a single practice area. Better navigation makes it easier for web visitors to find information on your site.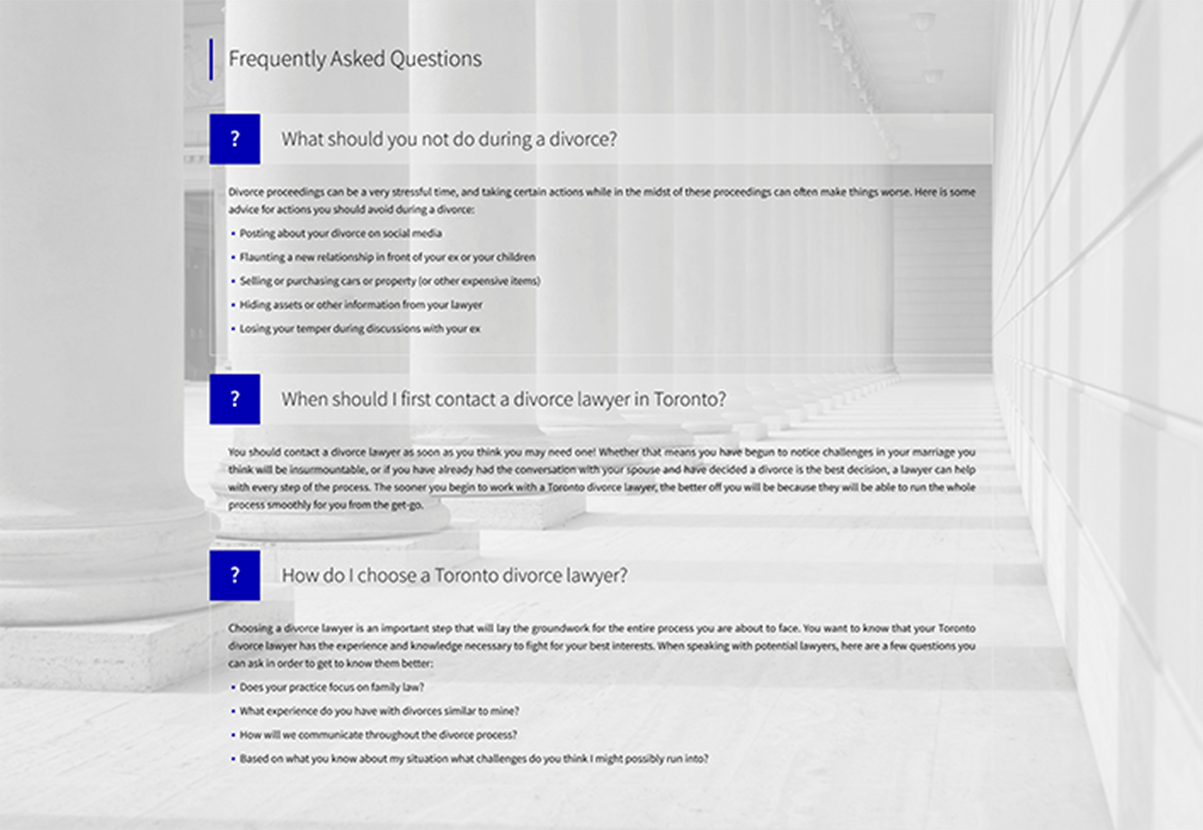 Tips to improve site navigation for SEO
You can include the most common FAQs on your navigation drop-down menus to make it easier for visitors to find them.
Create direct links by breaking down your legal services into smaller sub-categories. E.g. family law services can be broken down into divorce, asset division, separation agreements, child custody and child access etc. This allows visitors to go right to the appropriate page without having to scroll through irrelevant information.
Get rid of dead ends
Another important step to improve site structure is to completely remove any dead links on your law firm website. To get rid of broken internal links, you'll need to find them first. There are numerous ways to identify broken links on your website.
Use Google Webmaster Tools to help you find all the dead ends on your website
Set up a filter on Google Analytics that will help track how many hits your 404 error page gets
Identify a custom tool that enables you to find broken links and other dead ends and automatically send them to your inbox. This makes it easy to stay on top of these links and get rid of them before they hurt your site rankings.
A common tool that you can use to identify broken links on your law firm website is WordPress's Broken Link Checker. This tool not only helps you to locate dead ends but also provides a deeper analysis of your site's structure. It's also simple to use, you just have to enter your law firm website URL, and the tool automatically finds the dead ends.
There are also different ways to fix dead ends on your website pages. These broken links can harm your search rankings, undermine user experience and result in a high bounce rate. In fact, too many dead ends on your website can harm your credibility as it shows your website is not frequently updated.
4 simple ways to fix dead ends on your website
Check if the error is caused by a typo and fix it
Remove the link and update the content if the page was for a service you no longer offer
Fix broken internal links by using 301 redirects. Make sure you redirect users to a page with relevant content. Avoid sending users to the home page and only use this as a short-term strategy.
Consider deleting broken links completely. This often has a negative impact on your page rank, but it is a crucial step, especially if the bounce rate is increasing.
Appropriate Use of Keywords
Keyword optimization should be done for both users and search engines. If your law firm focuses on bankruptcy law, keywords used in the copy should be relevant to that practice area. Below are a few tips to use keywords strategically for SEO:
Tips for effective keyword optimization for law firms
Focus on broad legal terms. For instance, family law or bankruptcy law are more effective keywords than just law.
Add location to make your keywords more specific. Long tail keywords that include a location will be more impactful than those without.
Create a site architecture first before you begin writing optimized content. Your site's architecture will help you determine which keywords belong where.
Identify your main keywords and optimize only one page for this. Having your main keywords on multiple pages can affect sitewide rankings.
How to find keywords that count
Before you begin any content optimization, you must take the time to identify the right keywords. Proper keyword identification is an integral part of SEO for lawyers. We'll go over a few steps to help you select the right keywords and phrases for your law firm website.
Step 1: Brainstorm your goals
How would you like to present your law firm online? Do you have any idea of who your ideal client is? What's the unique value that your law firm offers clients? Answering these questions will be a good starting point for identifying the keyword optimization strategy that will meet your marketing goals. For instance, if you want to focus on a specific niche, keywords that are based on that area of practice instead of general practice will be more relevant for you. Understand what cities you would like to focus on because this will help determine the local key phrases most relevant for your law firm website.
Step 2: List broad topics relevant to your area of practice
In a spreadsheet, come up with a list of practice areas you offer that you would call general categories for your keywords. You may even come up with 5 to 10 blog topics based on these categories. You can look at some of the posts which are frequently read on your site if you already have an active blog.
Step 3: Expand each topic with relevant phrases
To come up with additional keywords and phrases, think of what your customer may type when they need information or services within the general categories you just listed. A keyword research tool can be helpful as it will help you identify phrases that web visitors already use. You can also look at your organic search traffic using Google Analytics to see which search terms people already use.
Step 4: Analyze the strength of your keywords
Optimizing your law firm website for the keyword "lawyer" will most likely be futile. This is because the word "lawyer" is one of the 25 most competitive keywords on Google Adwords, which also means it's very expensive to bid for. Bidding for highly competitive terms and phrases can result in huge financial losses. It's not a realistic approach.
For a small legal practice, a good starting point could be to identify keywords that are less competitive. Identify a keyword research tool like SEM Rush, which allows you to see what keywords your competitor is already ranking for by entering their domain and then decide where to place your focus.
Step 5: Search intent
Before you go ahead and optimize your content for certain keywords and phrases, ensure you understand what the client's intent is. A simple way to do this is to type some of those keyword phrases on Google and look at the pages that already rank for those terms. You must ensure that your content delivers what clients are looking for; otherwise, they'll bounce off, which will eventually hurt your rankings.
How to apply keywords effectively in your content
Once you've found the right keywords for your law firm website, the next step is to ensure you apply them effectively in your site content. We'll go over some do's and don'ts in keyword optimization.
Dos and don'ts of using keywords for SEO
Don't optimize your content for keywords that are not relevant to your brand. To determine whether a keyword is relevant, always ask yourself – when someone uses this exact search term, how likely will it be that they are looking for our law firm's services?
Do focus on long tail keywords. They are not only easier to rank for but also more specific in capturing the right user intent.
Don't overdo it. Stuffing your web pages or blog with keywords will only diminish your user experience and anger search engines. Practice proper use of keywords for SEO while maintaining content readability.
Do combine keywords with high search volume with long tail keywords that are less competitive. For instance, combine the word "lawyer" with "separation agreement" and use the phrase "separation agreement lawyer" instead of using both as separate words.
Don't focus too much on acronyms or legalese that the general public doesn't know and understand. While some of these might be great for a long-tail keyword strategy, most of the time, they have low search volumes and minimal impact on your overall traffic.
Do follow the rules. Most SEO rules, especially in regards to keyword usage, will apply forever. The common one being that you should first write for users, then search engines. One thing search engines like Google will always prioritize is sites that offer relevant and quality content.
Focus on Quality Content and not Word Count
In 2019, John Mueller, Google Webmaster Trends Analyst, clearly stated that the length of website content is not a ranking factor. In the article, Mueller explained how word count had little to do with the quality of content, which is why search engines do not consider it a ranking factor. However, using your time and effort to create longer content comes with its benefits:
The longer the content, the more you are able to dive deep into a particular subject and provide readers with clear and more extensive research on the topic.
Content that is more in-depth attracts social shares
With longer content, web visitors are more likely to spend a longer time on the web page.
However, the content has to be interesting enough to keep them on your site for longer.
Is there a typical word count that website owners should focus on? Should all the content posted be over 2,000 words? Certainly not. Longer-form content does have its benefits, as mentioned above. However, for it to work effectively in boosting your overall rankings, the content must attract the attention of its readers to share it.
Create Power Pages on your Law Firm Website
Simply put, power pages are web pages on your website that contain carefully curated content that is designed to rank high on Google. Created by Brian Deal, the power page concept has proven to be an integral method to boost first page rankings for any website. The whole concept of creating power pages is to come up with content that is better than anyone else on the web. The content on a power page is known to have the following characteristics:
It provides users with a great user experience regardless of the device used
The content is useful and engaging
Any data provided comes from trusted and credible sources
The content covers a scope that is a lot different from what is already out there
Content sparks emotional interest
The information shared solves a problem or answers some questions in a way that's different from what's already out there
In short, a power page should provide web visitors with an answer to their search query in so much detail that they don't need to search for information elsewhere.
How to get started with power pages
Every practice area should have a power page

First things first, you need to ensure all your practice areas have their own dedicated and optimized page. For instance, if you practice family law, a power page will cover all types of family law cases, including child custody, spousal support, separation, divorce, and asset division, among others. You can even go ahead and create a different power page for each of these types of family law matters.
Use simple language that's easy to understand

While you may be tempted to use complex legal terms to explain certain matters, doing this can beat the purpose of the power page. Keep in mind that power pages should be designed to educate users on the subject matter. You need to address all their legal issues in a way that leaves them more informed and not more confused.
 Proper page structure is key
Since most power pages have long-form content, you must ensure that the pages are properly structured for readability purposes. You can do the following to improve the structure of a power page and make it easy to read:

Split the content into small, easily digestible paragraphs
Use bullet points and numbering to make it easier for users to scan through the content
Make use of logical spacing
Use headers and sub-headers that are keyword rich for SEO purposes
Add a clickable table of contents at the top, which will enable visitors to quickly go to the area with the specific information they're looking for

Your power pages need visuals and appealing images

The images you use in your power pages can help to boost SEO, even though indirectly. While visuals are not a ranking factor, having appealing images on a web page helps to contain users more than just text. In fact, research shows that pages containing visuals are likely to get 94% more views than those without. The different types of visuals that you can include in your power pages are:

Infographics
Diagrams
Tables
Imagery
Short team videos
Video testimonials

Good quality visuals will give your law firm website a more professional impression. Avoid images that are pixelated or blurry as they show a lack of attention to detail and consequently undermine your brand's positive perception.

Content on power pages should focus on what you can do to help
When creating content for your power pages, it's easy to get distracted and go off topic, covering issues you think are important instead of focusing on why the ideal client is visiting that page. Before you start creating content for these pages, answer the following questions:

Who is the ideal client you're writing for?
What is the ideal client looking for when they land on that web page?
What are their top concerns?
What laws apply to their unique case?
What options do they have?
How can you help?

Your power pages need relevant links too

Link building on your power pages can have a significant impact on overall site rankings. First, use internal links to other sections on your website where you can provide more information on certain topics or on how your law firm can help. For instance, on your divorce power page, you can include a link to a blog post you've written on common outcomes received in divorce cases. Additionally, include external links where you can provide useful information from trustworthy sources, such as the government website where the law is clearly stipulated. These links will help solidify the confidence and trust of your clients.
Include a call to action in strategic areas

One common practice that most people use when creating power pages is including the Call to Action only at the bottom of the page. While this may work, you have a higher chance of converting your readers into clients when you have the CTAs in more places, like on a fixed menu bar. Just ensure that the CTA doesn't hinder the readability of that page and that it stands out.
Show evidence of your expertise

Every single law firm can spend money creating a beautiful website that appeals to users and claim to offer the best services. However, what your clients want to see is some form of evidence of your competence and expertise. The best way to do this is by including testimonials or a "Success" page. Video testimonials also work well, but ensure they don't bog down your site speed.
Feature an FAQ section
Your power pages can also have an FAQ section that quickly addresses all the questions commonly asked by your users. FAQ sections not only make it easy for readers to scan the page but are also likely to appear on the "featured snippet" section of Google.
User Engagement Metrics and SEO
One of the key priorities for any search engine is to ensure that they are directing searchers to pages that offer the best user experience. To find out if your site is offering searchers the best experience, Google looks at certain metrics.
Bounce rate: High bounce rate simply shows that most people who land on your website click away before visiting any other page. If your bounce rate is too high (typically more than 50%), it either shows there's a technical issue or the page was not relevant to the search query.
Click through rate (CTR): This shows the percentage of people visiting your website after stumbling on one of your web pages in the SERPs. Low CTRs could mean that you need to improve on your on-page SEO. The title or meta description could be misleading or not engaging. It could also mean that the content is not relevant to what searchers are looking for.
Exit rate: This shows the last page that web visitors view before leaving your website. A quick review of your top exit pages may show the content that creates disinterest in your website. If there is something common among these pages where people drop off, you need to make some changes.
Some quick ways to improve your site's exit rate include:
Revamp the page layout

Improve the content structure

Include internal links and CTAs to direct users to other pages on your website

Review the content and update it to improve its quality, add images etc. 
Pages viewed per session: This user engagement metric describes the number of pages that the user will visit on average before exiting your site. A high number of pages per session is much better since it shows that users are staying on your site for longer. When it's too low, it could mean that your content is not as engaging or relevant to users.
Page load time: Slow loading pages can really hinder user experience. Page load time depicts the time it takes to load and display the full content on a web page. 
Review all these metrics and identify pages that show signs of low user engagement, then make improvements.
Local SEO for Lawyers
Your law firm website will rank for local searches based on the following factors:
Relevance

: For starters, the search engine will determine how well a local business profile suits the searcher's query. To do this, Google will review the business information you've provided, such as your physical address, practice areas and availability. If your profile matches the local search, your web page will display among the top on SERPs.

Distance

: For local searches, Google also considers the distance that the searcher is from the law firm's location. Google will use any information they have on the searcher's current location to determine the distance and then match them to the relevant law practice. 

Prominence

: Reputable businesses in your locality are likely to be given more prominence in local searches. However, prominence can also be influenced by the information that Google has on the business, such as quality backlinks, directories and articles shared. In fact, sites with more positive reviews and ratings are given more prominence than well-known businesses for local searches.
One misconception people have about local SEO is that they must include a link to their website in every citation. Citations can work wonders even when they only have your law firm's information: name, address and telephone number. The most important thing to consider when building citations for your law firm website is to ensure the mentions are coming from well-established and trusted sources.
How to get started with relevant citations for your law firm
Step 1: Identify relevant legal marketing directories: The most common ones include Avvo, FindLaw, HG.Org and Nolo.
Step 2: Update your law firm's information across different public sources online. When the data displayed on Yellow Pages is different from what's on Bing Places, it will undermine your rankings.
Step 3: Review your law firm's information on platforms like Yelp and BBB. These review sites provide quality citations for law firms. If you are yet to sign up, do so immediately.
Step 4: Look out for other sources of citations, such as digital magazines and newspapers that focus on the legal industry.
Video Marketing for Lawyers
Research done by Campaign Monitor showed that by investing in high quality videos websites can experience higher CTR by more than 200% to 300%. Video marketing helps site owners to go a step further in creating content that captures the user's attention by using the power of great storytelling.
Why videos work better than other types of content
Videos combine sound, motion, and visuals to capture the user's emotions

Videos provide a more satisfying way to convey the message to the audience

Videos help convey useful visual information in a way that sticks
What should you include in your law firm videos?
Create an introductory video that you can publish on the home page or about us page. This is a short clip that introduces the firm, its services and its unique value proposition.

Create short video clips of your staff. This helps to reduce the perception of lawyers being cold and impersonal.

Create video FAQs which cover common questions. Most people will want to watch a video that answers their concerns instead of reading a long text.

Invest in client video testimonials: These ones are a form of social proof. 
How to distribute your videos
There are many places where you can include the videos mentioned above to improve your SEO efforts. Once you've shot high-quality videos, consider adding them in the following places:
Publish a Facebook video post: Your videos are more likely to get better views on social media platforms like Facebook than on your own website. Facebook prioritizes video content, hence giving it a much higher reach than the video posted on your website.

Add a video cover on Facebook: Video covers which silently auto-play when a user lands on your Facebook profile can be a great way to introduce your law firm. However, videos used as a cover on Facebook must be less than 90 seconds long with a resolution of 820X462.

Post the videos on YouTube: YouTube is the most popular video search engine on the web. When adding videos to YouTube, ensure you create an SEO-optimized title, tags and descriptions. Video optimization on YouTube can help them rank on SERPs.

Post the video on LinkedIn: LinkedIn videos, when uploaded, including optimized captions, can help promote your search engine efforts.

 Add videos in local directory pages like Avvo: This helps to make your listing more engaging as the video will appear right below the headshot.

You may also add video links in the email signature with a unique CTA to entice your email subscribers to click and watch the video.
To make video marketing work for your law firm, ensure that you invest in high-quality videos with relevant content that your target audience is interested in. For instance, if you have a family law practice, a video that provides more details on the options in a contested divorce would be a great place to start.
Invest in Location Pages
When searching for a restaurant on Google, you may notice that the SERPs will mostly include restaurants that are closest to you at that time. This is not by chance. Search engines will focus on providing users with results that are relevant to their regions and cities. That's why optimizing your law firm website for regions and cities is integral. Google will use a bunch of signals to determine if your page suits a local search. That's why we recommend creating a local landing page as part of your lawyer SEO strategy.
What is a local landing page?
You need to create a separate page on your law firm website that will be optimized for local traffic. This is what will work as your local landing page. Local landing pages are designed to attract traffic from all relevant local searches. When done, local landing pages can help bring in new clients in specific regions and cities where your target clients are based. It's a good strategy to invest in if you're looking at expanding your legal practice to offer services in a new region. How to set up a local landing page
If you have too many cities that your law firm serves, there's no need to create a landing page for each one of them. Simply identify the main cities where you offer the most value to your clients and start with those. A good way to determine which cities should be your top focus is to think of the regions where people typically live and with a larger pool of potential clients. You can then create landing pages for each one of them.

When creating content for these local landing pages, customize it to ensure it serves the needs of local visitors. For instance, it would be nice to feature some of the prominent cases you've handled in those areas. Another way to tailor content to suit local visitors is including information that is specific to the area, such as how to file a separation agreement if your law firm focuses on that area of family law.

Ensure you create unique content for each local page. Whatever you do, don't duplicate the content and only change the name of the city or region. Doing this can result in lower rankings.

Add images on your local landing pages and ensure each has an alt tag that boosts your local SEO efforts. You can also include relevant descriptions in your images that contain localized keywords.

Lastly, ensure all local landing page links are optimized for local search by including the specific city names and regions in their URLs. Don't stuff keywords in the URLs. Ensure that they remain easy to read, as this will impact user experience and improve click-through rate when the links show up on SERPs.
Optimize Your Google My Business Account
Have you created a Google My Business (GMB) Account for your law firm? A GMB listing is critical to your SEO efforts as it allows search engines to provide quick information about your business on the right side of the results page. With an updated GMB account, your law firm has a high chance of showing up on the results pages giving users access to important details, such as your address, phone number and office hours.
4 Reasons your law firm needs a Google My Business Listing
The GMB listing can appear right above the organic search results, giving your website more prominence and high rankings for relevant searches. Your GMB listing information puts you ahead of your competitors by allowing searchers to immediately get access to your contact information.

GMB listings also allow you to provide additional details such as photos, social links and customer reviews, which could increase your page's click-through rate on SERPs. Since the listing appears

in a highly visible location, it could generate more traffic to your website and social media profiles. 

GMB listings also allow businesses like law firms to showcase their customer reviews on SERPs. This allows prospects to reach out to you even before they click on the website to find out more. Research shows that

89% of potential clients will read how businesses respond to reviews.

Even if you have negative reviews on the Google listing, they can help to boost your credibility, especially if you respond to them effectively.

Additionally, the GMB listing can provide critical insights that enable you to make valuable decisions for your law firm. For instance, the platform has an analytics section where businesses can check requests made by clients. If a client requests directions to your office, you are able to get these insights and make long-term decisions, such as expanding to those areas or regions.
Simple tips to make your Google My Business Listing boost lawyer SEO
Complete all the listing information. Provide detailed and accurate information regarding your law firm. This includes your address, area of specialty and contacts.

Optimize your listing by using relevant keywords in the descriptions. Perform keyword research and carefully choose the phrases you'd like to rank for.

Ensure important details such as your operating hours are updated everywhere whenever they change.

More than half of searchers who find a business via local search will visit the same day

,

and about 80% will leave a negative review if operating hours are not accurate or updated. 

Update high-quality photos on your GMB listing. Good quality photos will receive better CTR and a high chance of driving traffic to your law firm website.

Always respond to customer reviews, even the negative ones. This will show potential clients that you value your customers' feedback.
Maintaining an updated GMB listing is a quick way to make your local SEO strategy a success. Start off right by optimizing the listing and continue updating it when necessary to gain more traffic.

Is Your Website Secure?
It's very important to ensure your law firm website is secure. For one, you risk putting confidential client information in the hands of hackers, which could result in a serious lawsuit. Think of your law firm website as a virtual presence. Any intrusion could not only result in data loss but also diminished reputation online and offline. That's why it pays to take additional measures to keep your website secure. 
In fact, all law firms have an ethical duty to keep their client data secure on the web. This means that failing to keep up to date with the recent technology and mitigate the risks of an electronic breach can result in a suit filed against the practice by its clients. In a recent case that happened in May 2020, a law firm in New York was blackmailed by hackers who gained access to their clients' data (including contracts of high-profile celebrities like Madonna). The hackers demanded 21 million dollars in exchange for not exposing the information they had accessed. 
Tips to keep your law firm website secure
Install an SSL certificate to protect your law firm website. To know whether a site is protected by SSL, check to see if there's a padlock and https at the front of the browser address bar. Search engines prioritize sites with SSL certificates. Google even warns users who are about to enter a site without this level of protection. SSL protects website data by further encrypting it before submitting it to your visitors.

Create new rules for all employee passwords. A simple rule could be to ensure that all employee passwords contain at least 8 characters, which are a combination of letters, numbers and symbols. Changing the passwords from time to time helps to keep the website secure.

Maintain up-to-date plugins and extensions. If you have installed any plugins and extensions on your website, it's important to review them regularly and ensure they are well maintained and updated. A poor-quality plugin can result in a serious data breach. Hackers use plugins and extensions to insert malicious code into websites in order to gain access.

It's important to ensure all employees understand the basic rules to keep hackers away. These include:
Avoid clicking on suspicious emails and links

Avoid accessing the website's back end using an open or public internet connection

Avoid changing the site's default settings 

Ensure that only verified personnel access different sections of the website, e.g. updates 
Creating an SEO-Friendly Home Page
Your home page is likely to be the most visited page on your site. Even if visitors don't land on the homepage, they are likely to still navigate and find it. There are many ways to optimize your home page for search engines.  Homepage SEO checklist for law firms
Review the homepage title and ensure it contains your main keyword/phrase

Keep the title of your home page short and sweet (minimum 60 characters)

Include target keywords throughout your homepage content

Optimize the meta description using relevant keywords

Make content on your homepage interesting and engaging
Deciding on your homepage copy
The content you put on your homepage can be broken down into several important sections.
Introduction: What makes your law firm stand out?
The intro section should captivate the user by quickly summarizing what you can do for them in a way that no other law firm can. This section can also include bullet points featuring your practice areas. Find a creative way to communicate what you do and the issues you can help your potential clients address.
Practice areas
Have a section where you provide a small description of all the practice areas in the homepage. Each practice area can have a read more link where users can go to find out more. If you focus on family law, you can break it down into categories like divorce, separation, and child custody so that users can immediately see them and click through to learn more.
Call to Actions
Your homepage can have a sticky navigation bar with your contact details, which makes it easy for potential clients to take action. A 'book consultation now' button strategically placed after the practice areas can help promote conversions on this page. While the CTAs are not a direct ranking factor, they do have a significant impact on how much time users spend on the page and the total number of pages they visit in one session. Keep testing different CTAs until you achieve the results you want.
Client testimonials
Having reviews and testimonials prominently displayed on your law firm's homepage can help boost trust and credibility. You can request actual pictures of clients you've worked with before or even video testimonials that are more engaging, easier to scan and believable. Most importantly, ensure that any visual elements you use on your homepage are high quality. Those images on the site's main page will play a big role in determining the site's visual appearance. 
Social Media Marketing
Another way to boost your law firm SEO campaign is by using social media as an integral marketing tool. By sharing your website links on social media platforms, you give your law practice more exposure. Additionally, social platforms provide a tool for extensive content distribution and can help to boost your local SEO efforts. Whenever someone else shares your content on social media, it generates social signals, which can have an impact on your site rankings because it adds a mark of credibility to the source.
How to effectively use social media for SEO
Answer commonly asked questions: Create social media posts that cover common questions in your area of practice. Social media can be a valuable tool to capture the attention of your target audience and display your law firm's authority. Ensure that the content you share is precise and interesting to your audience.

Respond to client questions: You can engage with clients who post several questions on topics that are within your area of practice. Being actively involved in such conversations can bring your law firm to the attention of potential clients.

Create a content calendar and post regularly: Create a social media schedule that allows you to post content depending on the days and time when your target audience is most active. Stick to the schedule so that your followers can know exactly when to expect new content on your social media profiles.  

Use visuals as often as possible: Visuals such as photos and infographics stand out on social media better than text posts. Platforms like LinkedIn are good for sharing stats or facts in a well-designed infographic.

Comment on news posts on topics that are relevant to your practice area. Avoid promotional posts and comments, and instead, aim at delivering value. Sharing credible info on posts and responding to relevant questions will inspire trust.
Monitor and Adjust as Needed
All these SEO tactics will be futile if you never take time to analyze the results and make adjustments as needed. SEO keeps on changing and what may seem successful today may be outdated in a few months. You need to constantly improve your marketing efforts and constantly track performance indicators so that your efforts are updated to maintain high site rankings.
5 key performance indicators you must check continually
Keyword rankings

: Is your site still ranking for relevant keywords? If the site is no longer ranking for your preferred keywords, it's time to improve your SEO strategy. It could be that the keywords you were ranking for have now become more competitive, or your site has been penalized by Google. A low-hanging fruit could be to invest in a PPC or review your technical SEO in order to generate some quick wins.

Site conversion rate

: Did you have specific pages on your law firm website with high conversion rates? Has there been a decline in the number of leads received from these pages? Google Analytics can help you track events like consultation requests and contact form completions. Continue testing and evaluating CTAs until you find out what works best.

Quality of backlinks

: There are tools like

Ahrefs

that allow you to check all the backlinks that your website is getting. If you have any backlinks from low-quality sources that have nothing to do with the legal profession, they will hinder your SEO efforts. Getting rid of these backlinks will improve your rankings and traffic.

Moz's spam score

:

This is a tool that allows you to check if there are any backlinks that are perceived as spam on your law firm website. You can remove these spammy backlinks before they have a negative impact on your website's domain authority. 

High bounce rate

: A high bounce rate could mean that you're attracting poor-quality traffic on your landing pages. Google Analytics can provide insights into the sources of this traffic. Another indication of poor traffic quality is when the number of pages visited per session is low.
To remain competitive in the legal world, you must be prepared to make changes to your SEO strategies as needed. Monitoring these performance indicators constantly allows you to make adjustments and stay ahead of the game.
Conclusion
For many law firms, getting new leads online is an integral part to remain afloat. Sure, you have a talented team of lawyers who win cases but you need to identify ways to grow your client base. Having a beautiful law firm website is a great starting point but you may be missing out on hundreds of leads every month because you haven't conducted an SEO campaign.
Hire an SEO agency today
While you may be tempted to conduct all the tweaks discussed above on your own, doing so takes time and requires a certain level of technical skill set. If any of the following scenarios sound familiar, you probably need to hire a law firm SEO agency to help:
Your law firm website has poor rankings and barely gets any traffic from search.

You just started investing in great content on your website and need to learn about best practices for building a good link profile.

You're trying to grow your client base beyond word of mouth. You believe in the quality of your legal services and can't wait to offer more value to potential clients online.

You had great rankings, but your law firm website was penalized by Google. You now receive little to no traffic via SERPs.

You need help to clean your backlink profile after black hat SEO techniques were employed, resulting in over-optimization.

You just realized that you're spending too much money every month on PPC campaigns that stop generating traffic the minute you turn them off.

You want to spend less time worrying about your content reaching the right audience and journalists and instead focus on practicing law.
Why dNovo is the best for your law firm SEO
At dNovo, we believe in taking bold steps to improve our client's website rankings and traffic. We have always been an innovative SEO agency that loves to take challenges head-on. We have taken the time to execute winning strategies that had our client ranked #1 for top legal phrases. Even though a lot has changed about SEO in recent years, we still understand how to get law firms ranked high. We are here to help you maintain consistently high rankings and increase leads to your law firm website. We've maintained happy long-term clients over the years with a high retention rate. We will involve you at every stage of the process and deliver unmatched results each time.
Don't forget to share this SEO guide!