Personal Injury Lawyer Marketing
We rank personal injury law firms on Google, and generate leads.
Personal Injury Lawyer Marketing
We Rank Our Personal Injury Law Clients And Get Them Traffic, Leads and Ultimately Clients.
Many personal injury law firms don't think that digital marketing or SEO is necessary to thrive and grow. The concept doesn't blend with the law industry. However, that's a misconception. That's right; the truth of the matter is that if you don't create a well-rounded digital marketing strategy, you will not be able to stay ahead of the competition.
In the last few years, how businesses, including lawyers, market their services has changed tremendously. The web has become the go-to oracle for most people for practically everything, including legal assistance and services. Therefore, personal injury law firms must adapt or go bust.
Here are some developments backed by statistics to help you understand what precisely have accelerated the personal injury law firm digital marketing trend.
Get Started
We

Deliver

. Don't Take Our Word For It.

Just Ask Our Clients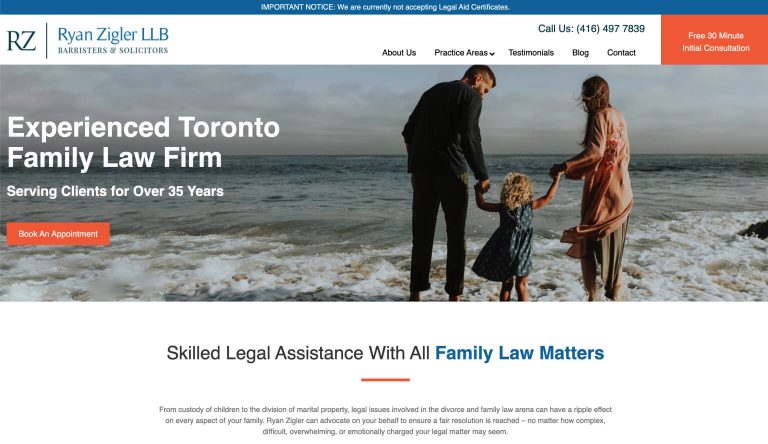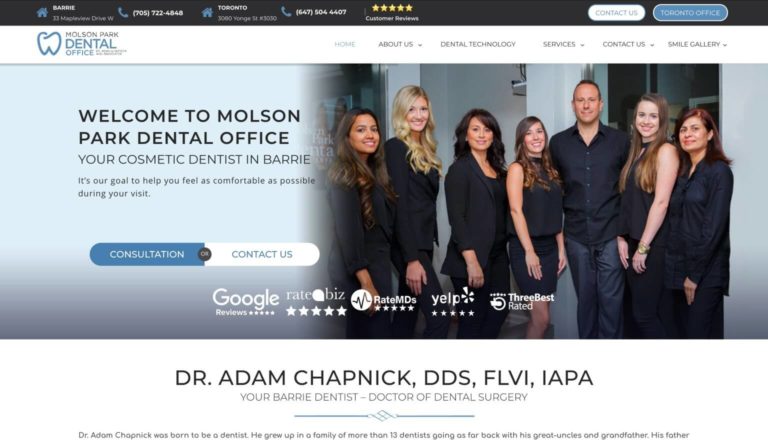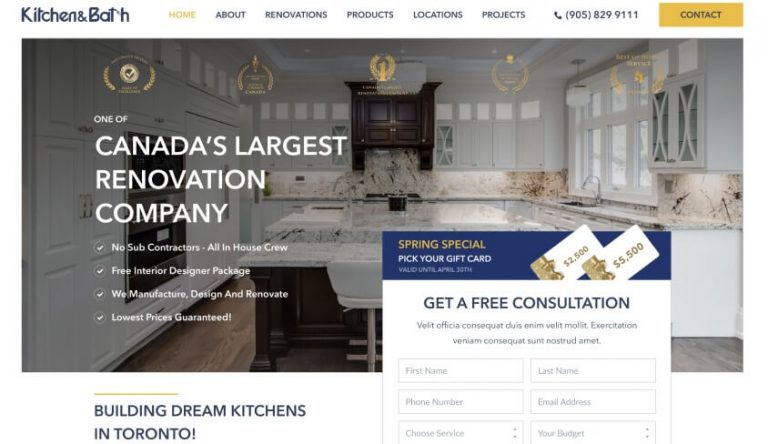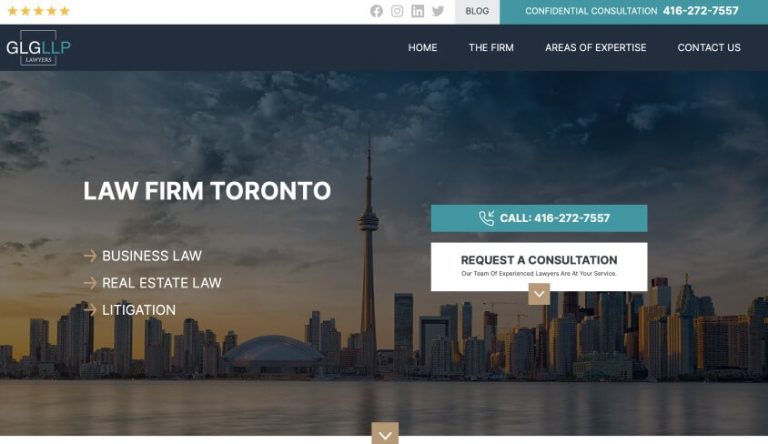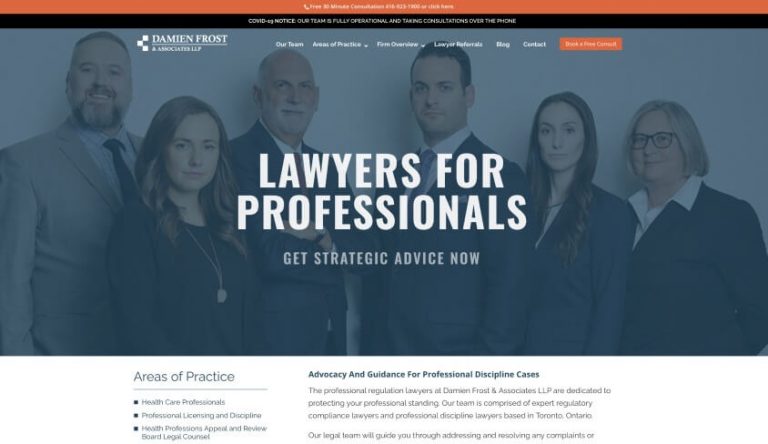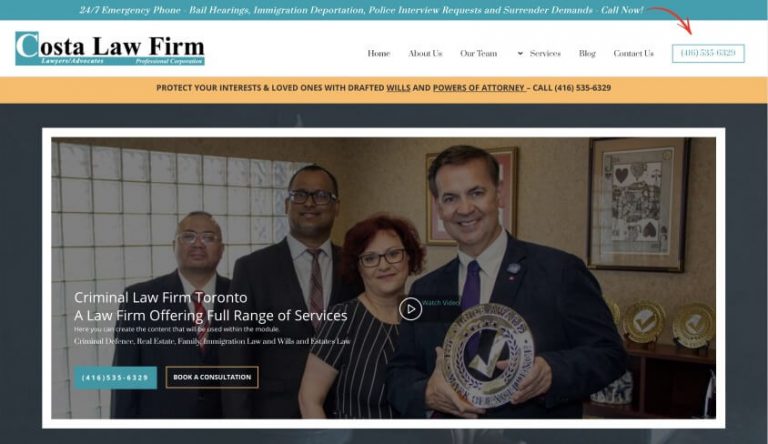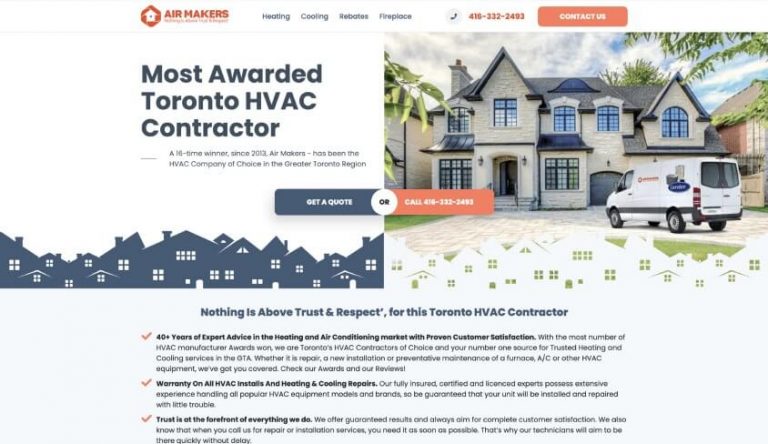 How We Market Your Personal Injury Law Firm
The technological advancements have set the stage for digitalization shaping the future for the better, from searching for a personal injury lawyer to reading online reviews and visiting their law firms' websites, clients research online to narrow down their choices before they select who to hire for case representation.
It means that if your personal injury firm doesn't have a robust digital presence, you may eventually lose your potential clients to your competitors.
Studies show that:
Approximately 48 percent of the prospects visit a website after reading positive reviews about the law firm online.
35 percent of the lawyers obtain clients through social media
Almost 74 percent of the potential clients visit law firm websites before their engagement
Nearly 33 percent of legal prospects start their search for a personal injury lawyer online
In a survey of more than 101 legal firms, over half grew their client base due to increased engagement on social media platforms
All this shows that your website, Google ranking, and online brand building matters.
Competition
The competition is growing aggressively in the legal industry. The increasing competition has saturated the market, making it difficult for law firms to expand their client base. One of the best ways to get your law firm noticed is to create a strong online presence. Law firm marketing can help your law firm rank in the top searches for your industry and attract qualified leads to your site, thereby increasing your conversion chances.
Therefore, to stay ahead of the competition and attract new clients, you must create a well-rounded digital marketing plan with the right mix of strategies. With so many methods to choose from, it can be overwhelming for beginners to navigate and select the most productive ones. To help you with this, below are the top strategies that can you can use to:
Increase brand awareness
Improve search engine visibility to get your business noticed
Increase inquiries
Sustain a competitive edge
Grow client base including referrals
This article will provide you great insights and details about different aspects of a digital marketing campaign for personal injury law firms. The main goal is to offer you a strong understanding of online tools that you can use to achieve your business goals in an efficient, transparent, and measurable way.
Branding
Brand building is crucial to create awareness that has a compelling impact on the minds of your audience. To start with this, the first thing you need to do is be clear on who the firm is and what makes it unique. Building a strong brand is essential to get noticed in today's increasingly competitive landscape.
When it comes to brand building, it is more than your business logo and website. Your brand is the heart of your law firm: who you are, what you stand for, and where you are going. It will not only help you stand out from the crowd but also help create your company's perception in the eyes of your audience.
Therefore, to build a strong brand, here are some questions you must ask yourself:
Who are you (personally and professionally)?
First things first, define your personality and motivation. This will help you set apart from the competitors and better communicate your brand message to your prospects. As prospects (victims) are already in a vulnerable and emotional state of mind, you must build your brand around qualities that help them trust you and have faith in you that you can get the justice and compensation that they deserve.
Who is your target audience?
To make sure that your brand message resonates with your audience, it is essential to understand your ideal client's main challenges, motivations, and emotions. This will allow you to refine your brand message and communicate with more impact, persuading them to reach out to you for consultancy or service assistance.
What differentiates you from your competition? Why are you the best?
Identify how you can address the challenges of your clients better than other personal injury lawyers. Focus on your skills, personal strengths, and motivation to make a lasting impression.
What are your marketing and business growth goals?
You need to define your marketing and business growth goals clearly. The best way to do this is to set SMART (specific, measurable, achievable, relevant, and timely) goals. Once you are crystal clear about what you want to achieve, it will become easier for you to create a strategic approach or a road map to successfully reach those goals.
Remember that branding is one aspect of a well-rounded and outcome-driven digital marketing plan. So, once you have it in place, the next thing you should do is work on your website design.
Website Design
Your website is a direct representation of your law firm. And let's not forget the majority of the prospects today visit a business site before even interacting with it. Therefore, it is crucial to have a well-designed, user-friendly, and easy to navigate website aligned with your brand image and persona to make an excellent first impression. Such a web design can help your law firm:
Build credibility
Develops trust
Increases conversion rate
You need to make sure that your law firm website is visually appealing, simple to navigate and has a contact us page with details regarding a variety of communication channels that you offer. Although law firms prefer getting calls, it is important that you provide prospects with the choice to email, chat, or text as it can serve as a tie-breaker to get new clients.
Simple web design is suitable if your law firm relies on word-of-mouth referrals and repeat business. They may only visit your website for contact details or credibility purposes. However, if you are looking to increase your new client base, then you need a web design that is responsive, sticky, and easy to navigate. There are two ways to get such a web design—Buy a web template online or get it custom designed.
Let's take a look at both options separately:
DIY Web Design/ Web Template
If you want to design your website, then buy a web template online. On some websites, you can also get it for free. A DIY web design/template enables you to create a website without any technical skills or know-how. With the help of user-friendly tools and ready-to-use themes, web design is a breeze. You can use it to create your law firm's website in minutes and launch your business online.
One of the most popular DIY web design platforms is WordPress. WordPress offers editor tools, an intuitive website, mobile and desktop apps, and customer support. Alternatives to WordPress are Heek, Weebly, and Wix, to name a few. Another great thing is that ready-to-use web templates are code free so you don't need to worry about front and back end coding.
Although DIY web designs are suitable for those tight on budget, they have certain limitations. For example, they are less customizable. This means that the final product may not fully align with your brand image or persona. Moreover, there is a huge possibility that you're not the only one using that template, which can negatively impact your position in search engines too.
Additionally, a DIY design requires time after it is launched. You will have to take time to maintain and update the site, which can be overwhelming while running a law firm.
Hire a Professional for Web Design Service
As compared to DIY web design, hiring a professional web design company is more expensive but worth every dollar spent. A professional web design company can provide you with a customized website that is aligned with your brand image and targeted goals. By leveraging their experience, expertise, and know-how, a professional can provide you with a fully functional website from the front and back-end for the ultimate user experience.
In addition to this, a professional company will also offer ongoing support to address and overcome errors if and when they occur in the shortest time. It ensures that your site is up and accessible to clients around the clock. Also, a professional designer can make the design SEO-friendly so that your website appears in the top search engine page results.
Thus, a professionally designed website may be a little costly but offers significant returns. It is an excellent way to:
Make a powerful first impression on your prospects
Decrease bounce rates
Convert users into paying clients
Furthermore, to deliver the ultimate user experience, a professional designer also focuses on the site's intuitive interface and back-end. They make sure that custom designed websites have fast page loading time because this is also a part of the site's user experience. Website loading time is a substantial contributing factor to page abandonment and site conversion. Statistics show that:
Websites that load in 5 seconds see seventy percent longer average sessions than those loading in 19 seconds.
40 percent of people abandon a site that takes over three seconds to load Needless to say, fast loading time contributes to good usability.
Needless to say, fast loading time contributes to good usability.
Quality Content / Content Marketing
It's said content is king, and we couldn't agree more. It won't be wrong to say that content marketing is at the heart of most successful digital marketing campaigns for all the right reasons. Regardless of the industry, business size, or scope, behind every successful brand online is a wealth of relevant and valuable content. Such content not only stirs excitement and increases reader engagement but also helps build your business credibility and image, get clicks, and compel leads to take the desired call to action. Let's say content acts like a magnet.
However, to enjoy the plethora of content marketing benefits, your content must be top-quality, well-written, original, and optimized for the most searched and relevant keywords. It helps your site rank high in the search engine and keeps the audience hooked.
Before we share some tried and tested tips for fantastic content creation with you, let us walk you through the top benefits of content marketing and how it can help your law firm stand out from the crowd.
Improve Brand Reputation by Building Trust
As competition grows online and industry-wide, you need to consistently generate quality content that helps promote your law firm and build trust. As you continue to provide prospects and customers with quality and reliable information related to legal matters on your website, social media pages, and other platforms, they will look at your law firm as an authority online and as a leader in the industry.
It will further build trust as you will come across as a reliable and knowledgeable source, thereby establishing a positive brand reputation and eventually becoming the go-to law firm for personal injury case assistance and representation. So, the more value you can provide with your content, the easier it will be to build trust with your target audience.
Influence Conversions
If you continue to produce and publish great content, it will quickly engage your target audience and convert them into clients. Here are some proven facts that show that content marketing improves website conversions:
In comparison to any other digital marketing method, good content can increase conversion rates by six times.
Seventy-four percent of the businesses report that content marketing has increased their marketing leads both in quality and quantity.
Content marketing improves conversions because it helps educate and connect with leads. It further helps them make informed decisions based on the information provided by you.
Improves SEO Efforts
If you optimize content with the right keywords, it can help improve your SEO effort significantly. Although we will discuss SEO in detail later in the post, it is essential to optimize content to improve search engine visibility and ranking. When your website is visible and listed in the top searches, your target audience searching for personal injury law firms or lawyers will likely click on it and visit your site to explore your services.
Cost-Effective Way to Generate New and Qualified Leads
Elaborating on the above point, the qualified leads you generate to your site have high chances of converting and hiring you for legal services. Moreover, studies show that content marketing is 62 percent less in cost compared to other marketing tactics and generates nearly three times more leads. So, it is an affordable way to increase qualified lead generation.
Shorten Sales Cycle
By distributing informative content through popular blogs, you can build your target audience's familiarity with your law firm; thus, shortening your legal services' sales cycle.
Now that we know the benefits of content marketing, here's a look at some proven strategies to create engaging and result-focused content:
Web Content
When creating content, start with your website. Make sure that the website of your legal practice has informational, quality, and actionable content. Also, content writing for a law firm has no margin for inaccuracies or fluff. This means that you need to make sure that all content published on your site is accurate and crisp.
Your primary focus should be your home page because this is the first page of your site where the leads will land, so it has to be engaging and informative. If it is not, your leads will bounce off to your competitors. And you don't want that. In addition to the home page, make sure the content is at par in quality for the practice area pages.
Blogs
Did you know that publishing blogs 2 to 4 times weekly gets the best results in terms of traffic and conversions? So, publish quality content frequently to keep readers hooked and coming back for more. It is an effective way to answer the questions of your clients and familiarize them with your practice. You can also write guest blogs for sites related to your market and niche. It will help spread your brand's message and win the trust of your target audience. It can get instant exposure to targeted traffic, expand the personal network, and stimulate social shares.
Besides this, search engine robots love crawling valuable, original, and new content. Thus, by consistently blogging, you can give Google and other search engines new content to index, thereby increasing SERPs (search engine result pages).
Frequently Asked Questions (FAQs)
Don't forget to create a web page for FAQs on your site. This is because no matter how perfectly your website is designed or optimised, people have questions regarding legal issues and, thus, need answers. So, make sure that your site provides them with satisfying content by answering relevant questions. Based on your experience, you can address queries of your clients or start with Google search.
You can search for 'personal injury attorney' or any other related sentence.
Once the page loads, you will see a box in Google results called "People Also Ask." These are commonly asked questions in relation to your search.
Use it to see which questions your target audience is most concerned about and then answer them on your website.
Indeed a well-crafted frequently asked questions web page will:
Show your expertise in your practice area
Enhance transparency
Confirm your knowledge about the law
Help your law firm come across as a leader in the industry
Checklist
Another great way to provide helpful content to the target audience is in a checklist format. Create a checklist of procedures, steps, do's, and don'ts that a client must know when dealing with legal issues such as personal injuries, automobile accidents, etc. Checklists are also helpful as they provide quick information and make the entire process stress-free. It can otherwise be overwhelming and frustrating for victims who have no idea how to file a claim or what they should and should not do after getting injured.
Legal Library
Create a library of legal briefs and information relevant to your practice areas. It will provide your site visitors with vital and informational content to establish your firm as an authority.
Case Studies
Showcase your experience and expertise by highlighting real issues that you have successfully litigated in case studies. It is an effective way to address legal problems and demonstrate your ability and skills in handling problems smoothly. Case studies also help answer relevant questions about an accident discussed in the case study. Overall, it's a great way to demonstrate your approach to a situation and provide quality information to your prospects.
Personal Injury Lawyer SEO
SEO is the abbreviation for 'Search Engine Optimisation'. It can be best described as a practice to optimise website pages. Optimisation helps increase site visibility on search engine page results. The power and importance of search engine optimization can't be denied or underestimated. And this is quite evident from the statistics illustrated below:
Search engines generate Ninety-three percent of all the website traffic
Ninety-four percent of all the total organic traffic is driven from Google
SEO conversion rate is 14.6 percent, thus strongly outperforms the 1.7 percent rate of conversion generated from traditionally used outbound methods
Organic search engine optimisation techniques and Pay-per-click advertisements when combined can produce more clicks by 25 percent, and acquire 27 percent more profits if done separately
Approximately forty percent of the revenues are captured by organic web traffic
Four out of five consumers rely on search engines to search for local information and service providers including legal firms
On-page SEO
On-page SEO predominantly includes on-site practices to rank every page of a website high in the search engine page results. This service uses both technical and content elements to improve web page quality. Therefore, on-page SEO will get you more targeted web traffic you are likely to get on your website.
There are a variety of technical aspects of a web page that on-page SEO focuses on. These include:
Title Tag
As the name suggests, a title tag on each page tells the search engines what your page is about. It is an HTML element that specifies the web page title. It should be 70 characters or less, including the keyword your content focuses on and your business name. The title tag is visible on the SERPs (search engine result) pages as the clickable heading. It is meant to be a short and accurate description of page content.
Meta Description
The meta description is a short summary of a web page. This description is displayed in search results. It is used by your users to understand what the page is about and its relevance. This should include your keyword and written in a way that it provides value and compels readers to click on it. The length of a meta description should ideally be between 50 and 160 characters.
Sub-Headings
Sub-headings help make the content easier to read and simultaneously improve your search engine optimisation efforts. You can use H1, H2, and H3 sub-headings to help search engines understand your web content better.
Internal Links
Build internal or hyperlinks to other content on your site to help search engines learn more about it. These links point to the pages on the same domain. They go from one page on a domain to another page on the same domain. With these links, Google and other search engines can find, index, and understand all of your website pages. In addition to this, these internal links are useful for reasons like:
Help navigate the website
Establish information hierarchy for the website
Spread link equity around sites
Image Name and ALT Tags
You can also optimise the images on your site, which can further improve your search engine optimisation. This can be done by including alt-tag, phrases, and keywords in the name of the image.
Off-Page SEO
Along with on-page SEO, you should also focus on off-page elements for maximum business visibility. This is because, just like on-page SEO, off-page SEO can also help achieve your targeted goals. Although you can't control off-page SEO directly, you can try different ways to improve your chances of having off-page factors work in the favour of your law firm.
Some strategies that you should focus on include:
Link Building
Create backlinks to optimise your website. Make sure that your backlinks don't spam sites. This can eventually get your website banned.
Therefore, when you create backlinks, always ensure that they are linked to well-reputed and authentic websites. Moreover, influencer marketing can help too for off-page optimization. Work with influencers to create quality content. Then you can backlink this content to your website.
Quality backlinks can help build trust and establish your law firm as an authority in the industry. And if people trust you, they will want to hire you for legal assistance.
Social Media
Social signals like tags, shares, and re-tweets can improve your site ranking. This is another value-adding off-page activity that you must include in your digital marketing campaign. A great tip to get more shares on social media sites such as LinkedIn, YouTube, and Facebook is to focus on quality blogs, advertisements, and video content. Engaging and quality content are shareworthy and will get your law firm more exposure.
PPC
PPC is also known as Pay-Per-Click. This is an inorganic SEO strategy that can help you get on the first page of Google fast. It is a cost-effective approach where you pay only when your advertisement is clicked. This strategy is ideal for lawyers that want quick results.
With PPC, you can quickly increase your online presence through search ads as they are highly targeted. It will be a matter of minutes to get your business found by your target audience and generate qualified leads. And that is not an overstatement. The most common platform for PPC is Google AdWords.
Google AdWords allows law firms to bid on the most searched keywords for their industry. However, it is crucial to understand that it is not simple to advertise and generate best results from your PPC campaign if it is not carried the right way. For a PPC campaign, you need to have an effective strategy and monitor your campaign vigilantly for optimum results. If you don't have a proper strategy, it can result in major losses. The reason is that some of the most expensive keywords in Canada and the US are connected to the legal industry.
When it comes to PPC there are two basic models:
Both models are exactly what they sound like. In the flat-rate model, you and the host agree upon the set amount which you will pay for every click. The rates are set on the visibility of the ad. So, if the advertisement is placed prominently, such as above the top searches, then it will cost more. Ads placed at the foot of the page cost less. Likewise, bid-based model is where advertisers bid and compete for the best ad placement. Each advertiser bids the amount that they are willing to offer for each click. The highest bidder then gets the top spot.
Apart from Google AdWords, Yahoo, Bing Ads and Search Marketing also provide PPC advertising services. However, studies show that ads on Google's search engine page results reach more than 80 percent of the Canadian and American web users.
Social Media
Today nearly 3.5 billion people worldwide use social media to connect, interact, and communicate with other people, businesses, and brands. That equates to almost 45 percent of the world's population. Thus, social media has undoubtedly become a necessary contact point for lawyers to use in their digital advertising strategy to compete and grow their legal practice.
As traditional marketing methods become less common, social media has become increasingly popular and vital to the digital marketing landscape. Try to leverage different and most popular social media platforms to connect with, engage, and convert leads into sales, thereby increasing your client base.
Social media can help you increase brand recognition and awareness. As mentioned above, it helps nurture a trust-based relationship with the audience and the brand. And when they can trust your brand, that is when they are most likely to convert from prospects to clients.
As there are numerous social media platforms, you should choose carefully to select the right platforms to attract, engage, and connect with your audience.
Research about the best social media platforms to find out whether your target audience is on it. You can do this by searching for relevant conversations about your industry or product on it.
Once you do your legwork and get a good understanding of the platforms where your target audience is, then try to grab their attention by using creative visuals and content such as blogs, case studies, videos, and more. Remember that; videos and images play a crucial role in brand awareness. Videos not only increase user engagement, but it also helps get more social shares.
The next step to increasing brand awareness is to spark a conversation with your prospects. You can do this by responding to queries ASAP, conversing, tagging, and even mentioning others.
Studies show that LinkedIn drives 45% of Web Traffic for Law Firms. Therefore, it is advisable to create a strong presence on LinkedIn for the best results.
What to Post on Social Media?
The best way to post content on social media is to use the 80/20 rule. So, make 80 percent of the content engaging, informative, and visually appealing. Try to post content around the latest news related to personal injury practice and industry developments.
The other 20 percent of the post on social media can focus on the highlights and achievements of your legal practice, such as awards and media interviews. Don't forget to tag everyone. This will help increase shares.
Measure Results
To measure the success of your digital marketing campaign, use key performance indicators (KPIs). These are quantifiable goals that help you track and measure your campaign success. Tracking your campaigns is recommended as it will help you gauge your marketing strategies' success and identify areas of improvement.
The good thing is that all digital marketing activities can be tracked using Google Analytics. This will help you get information like:
Where is the traffic coming from?
Cost per lead
Client acquisition cost
What digital strategies work best for your law firm?
All this information will help you focus on profitable strategies and eliminate those that don't work for your firm.
Conclusion
In a nutshell, digital marketing is equally crucial for personal injury law firms for other business owners operating in different industries. To stay ahead of the competition and get your legal practice noticed by your target audience, it is crucial to create a strong online business and brand identity.
A well-rounded digital marketing plan with the right mix of result-focused strategies can help your law firm get found out of millions of websites. For more information or assistance with digital marketing services in Toronto, contact dNOVO Group. Let us help you rank in the top searches and build client's trust in your law firm.